Singer Shawn Mendes Addresses Rumors About His Sexuality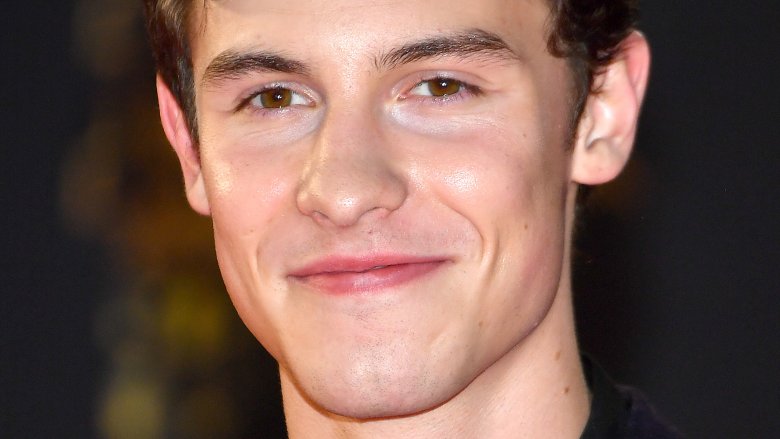 Getty Images
Singer-songwriter Shawn Mendes has something to say.
During his December 2018 cover story interview with Rolling Stone, published on Monday, Nov. 26, the "In My Blood" singer addressed the ongoing speculation about his sexuality.
As Mendes told the magazine, "I'd like to say I don't care about it, but that's not true ... This massive, massive thing for the last five years about me being gay." While revealing the stress and anxiety he's experienced over this, the "Stitches" hitmaker continued, "In the back of my heart, I feel like I need to go be seen with someone — like a girl — in public, to prove to people that I'm not gay. Even though in my heart I know that it's not a bad thing." However, he added, "There's still a piece of me that thinks that. And I hate that side of me."
Mendes, who previously denied rumors about his sexual orientation on Snapchat in 2016, went on to address a much larger issue when it comes to the press and fans questioning and forcing a label on someone else's identity. "I thought, 'You f**king guys are so lucky I'm not actually gay and terrified of coming out.' That's something that kills people," he said. "That's how sensitive it is. Do you like the songs? Do you like me? Who cares if I'm gay?"
Readers may recall that this isn't the first time Mendes has referenced his struggle with anxiety, which has stemmed from his sudden rise to fame. As Nicki Swift previously reported, the 20-year-old musician recently told New York magazine that he found himself "in such a bad head space" while in the middle of his first headlining tour two years ago. "It's so overwhelming to be successful," he told the publication in May 2018. "And that sounds like such a s**tty thing to say. But it's like, how do you keep it going? How do you sustain success when you don't even really know why you're successful? Dude, it was the worst."
Amid the media attention surrounding his recent Rolling Stone profile, Mendes took to Twitter to further clarify some things. "Of course I have my insecurities and struggles but that's just one part of me," he wrote to his 20.2 million followers. Completing the tweet with a heart emoji, the "Nervous" singer added, "Sometimes the positive side of a story doesn't always get fully told and I wish it had here. I love what I do and I love you guys so much."