How Kate Hudson's Ex Chris Robinson Landed In Legal Trouble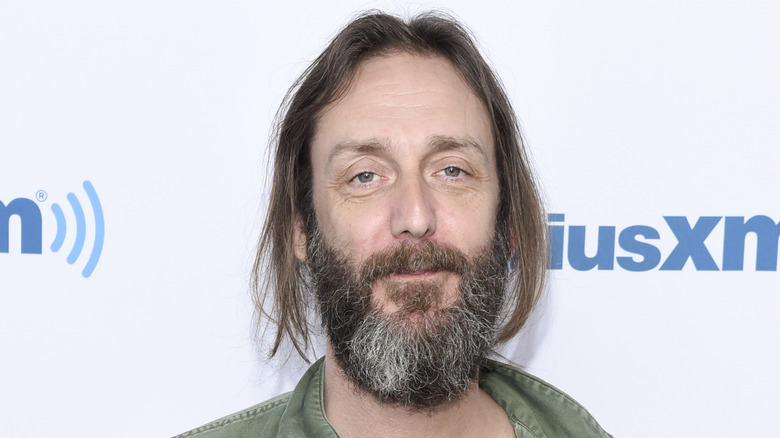 Matthew Eisman/Getty Images
Kate Hudson has a pretty squeaky clean image, but the same can't be said for her ex-husband, Chris Robinson. The former couple met in 2000 while out in the town in New York. Immediately, the two hit it off, and Robinson knew that his life would never be the same. He told The Guardian, "I'd never been in love before. We went to Central Park and we walked and talked all afternoon, and when she went to the restroom, I thought, 'F**k me, life is never going to be the same again.'" A year after they met, the couple walked down the aisle, per MTV.
Although Hudson and Robinson were together for six years, their relationship unfortunately fizzled out, and they decided to call it quits. Since their divorce, the couple have gone in very different directions. Hudson became one of the most recognizable actors this generation has seen, and although Robinson had a successful music career with "The Black Crowes," it has also gotten him in some legal trouble.
"The Black Crowes" was created in 1984, long before Robinson married Hudson. However, similar to his marriage to the "Almost Famous" actor, Robinson and his band had a lot of ups and downs that eventually led to a breakup in 2015. Although they reunited in 2020, Robinson can't seem to escape his troubles with the band, especially the legal trouble he is involved with.
Chris Robinson was sued by his original drummer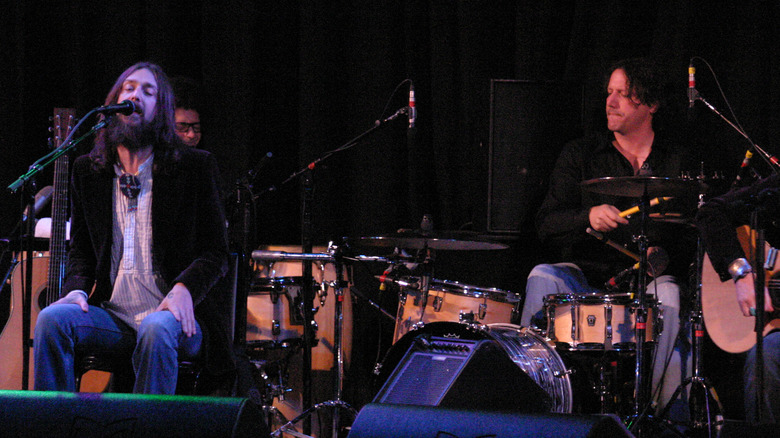 Bill Tompkins/Getty Images
Like many bands, The Black Crowes have had changes in their original members throughout the years. When the band was formed in 1984, there were five members, including "vocalist Chris Robinson, guitarist Rich Robinson, bassist Johnny Colt, guitarist Jeff Cease, and drummer Steve Gorman," per All Music. In December 2001, after being with the band for nearly 20 years, Gorman decided to make his exit. Although he later returned in 2005, the band would eventually break up in 2014.
However, when Gorman returned in 2005, the band had cranked out new music, three albums to be exact. But, in March 2022, these albums became the center of a court case after Gorman sued Chris Robinson and The Black Crowes for allegedly not paying him royalties.
Gorman released a statement to TMZ, saying, "For more than five years, my attorneys and I have made repeated requests to review the Partnership's books to confirm the accuracy of royalty payments and my share, but Chris and Rich have consistently ignored my rights under the Partnership Agreement." The drummer expressed his "regret" that he had to go to the court and sue Robinson and the band as they had spent years with one another. However, Gorman wanted to ensure he was getting his fair cut of the sales from the music they all created.
The Black Crowes were working to settle the case with Steve Gorman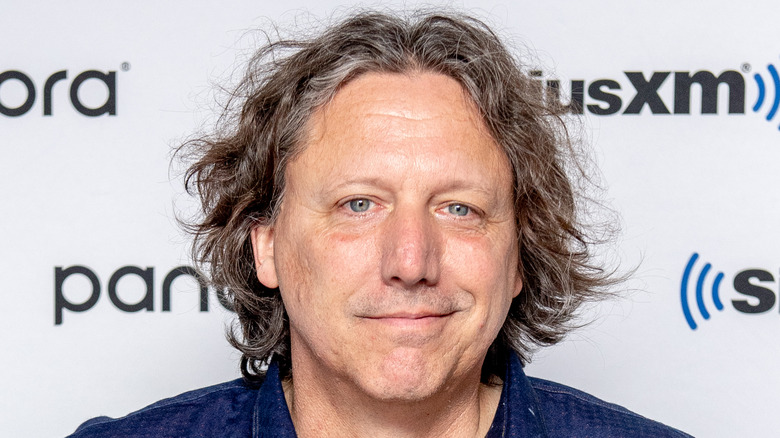 Roy Rochlin/Getty Images
Just months after Steve Gorman sued The Black Crowes and Chris Robinson for unpaid royalties, it was said that the parties were working on settling the case. In October 2023, Gorman's lawyers teased that the three were working on a mutual agreement in a new document filing, per Rolling Stones. The filing shared, "The parties are actively engaged in settlement communications and are currently drafting deal terms that the parties currently expect will materialize into an executed settlement and dismissal of this action." However, it's unclear whether the band, Robinson, and Gorman ever settled because there have been no public updates in the case since.
Regardless of whether the case has been settled or not, Gorman's relationship with the band, specifically with Robinson, has been tainted for years. In 2020, the band reunited once again, but the drummer was noticeably absent. Robinson shared some harsh words with Blabbermouth about the reason they went on without Gorman. He said, "Steve was one of the incredibly negative and manipulative forces in the band that we really didn't want to deal with. In order to get back, we really had to do this very specific purge where we focus on the two of us and let this be something that will be positive." Fans have seen their fair share of band breakups, but Robinson's beef with Gorman was unlike any other, and this lawsuit didn't help their relationship.