Did Jill Wagner Leave The Hallmark Channel For Great American Family?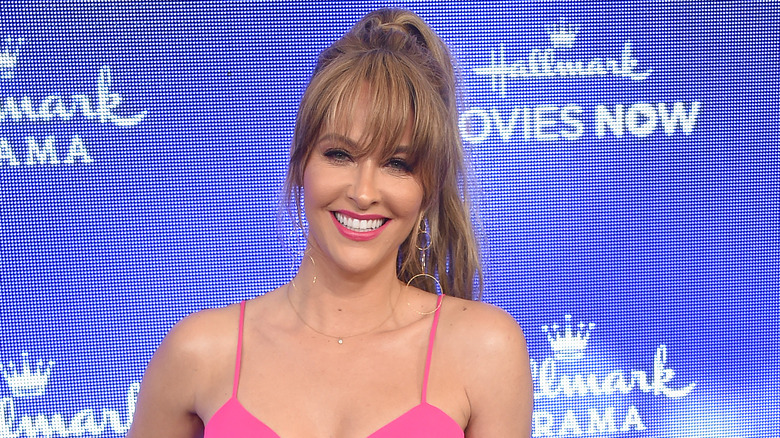 DFree/Shutterstock
Jill Wagner's future with the Hallmark Channel seemed uncertain when fans learned some sad news about the fate of her and co-star Kristoffer Polaha's Hallmark Movies & Mysteries franchise "Mystery 101." In response to a fan's April 2023 Facebook comment, the network shared that there would be no more movies beyond the seventh installation, "Deadly History."
The unceremonious end of the beloved series came as an unwelcome surprise to fans. Because "Deadly History" finished on a massive cliffhanger, it seemed that Hallmark had originally planned to keep producing "Mystery 101" movies. However, a year prior to its cancellation, Wagner shared an Instagram video revealing that the series' fate was uncertain. "I love the show, and if I'm ever given an opportunity to do another one, I certainly will. ... I haven't abandoned the ship," she said. But Wagner's career moves since filming that video have been rather telling.
The Hallmark Channel may have a shady side, but there was a time when it held a special place in Wagner's heart. "I originally got involved with [Hallmark] because I asked my grandmother what she wanted me to do that I hadn't yet done in my career. She said, 'Hallmark movies,'" the actor recalled in a 2018 MediaVillage interview. But as of this writing, the last Hallmark film Wagner appeared in was "Deadly History," which premiered in 2021. She has, however, been signing up for other projects, including multiple movies for Hallmark's biggest competitor, Great American Family.
Jill Wagner wants to work on more faith-based movies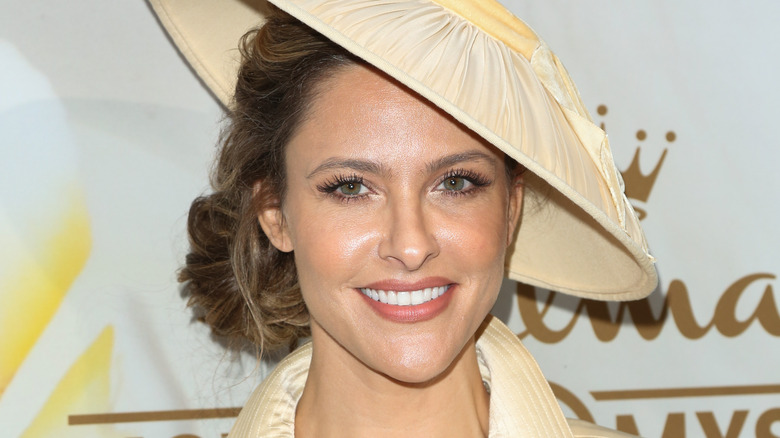 Paul Archuleta/Getty Images
Jill Wagner appeared in her first Great American Family movie, "A Christmas Miracle for Daisy," in 2021. She was happy with her work, even telling The List, "[It] is probably, I would say, my most special Christmas movie to date." A role in the network's 2022 movie "A Merry Christmas Wish" followed, and in July 2023, Deadline reported that Wagner had signed on for yet another of the network's holiday films, "Bringing Christmas Home." Its plot involves solving a mystery, but the real-life mystery that many internet sleuths seem to be more interested in is what's been going on with Wagner's relationship with Hallmark. On the Hallmark Movies subreddit, there's speculation that "Mystery 101" ended because Wagner started working with GAC Media, owner of the Great American Family network. However, in an interview with The U.S. Sun, Hallmark CEO Wonya Lucas said it was because the network wanted to go in a new direction with its "Mysteries" movies.
While Wagner hasn't outright said that she's finished with Hallmark for good, one Redditor theorized that she finds the vision of Bill Abbott — the former CEO of Hallmark's parent company and the current CEO of GAC — more appealing. "Spiritual or faith-based content is grossly underserved," Abbott told The Wall Street Journal while discussing what type of content GAC would feature. Wagner echoed his sentiment in a 2021 TVFanatic interview, saying, "We need more faith-based movies out there — more good faith-based movies." Hallmark already produces faith-based films, so this remark seems to suggest that Wagner is unsatisfied with the network's offerings.
Jill Wagner brought her passion project to life
Per TVShowsAce, some GAC actors have signed exclusive contracts with the network, while others have not. It's unclear which camp Jill Wagner falls in, but we do know that she's been working on a project aside from her GAC movies. In a July 2023 Instagram post, she recalls how she and her husband, David Lemanowicz, came up with the concept for the Paramount+ series "Special Ops: Lioness" together. "David asked me what my dream role was. I said I wanted to play someone in the military," she writes. The show centers on a group of female CIA operatives Lemanowicz told her about called the Lionesses.
According to Wagner, "Yellowstone" producer Taylor Sheridan is her former acting teacher, and she reached out to him for help getting the project off the ground. "I have caught lightning in a bottle, and I know that. Even though I am living my dream, still the best part of it is that I get to live it out with my husband," she writes. In addition to producing the series, Wagner stars as an operative alongside Zoe Saldaña, Laysla De Oliveira, and LaMonica Garrett. Other big-name cast members include Nicole Kidman and Morgan Freeman.
Wagner told TV Fanatic that she also hopes to turn the story of how she and her husband wound up together into a movie someday, so all the clues are pointing to the actor moving on from Hallmark to keep pursuing other projects.