Beyoncé Has Been Open About Her Health Struggles In The Past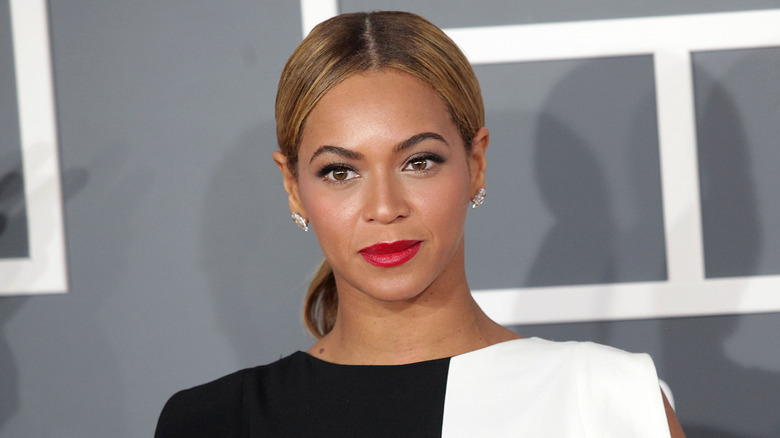 DFree/Shutterstock
Beyoncé's incredible talent and stunning good looks would deem her the perfect person by many. She is Queen Bey for a reason! But behind all the glitz and the glamor of the superstar is a person who has dealt with her fair share of health struggles, just like many of us.
Several people would argue that Beyoncé has become the biggest pop icon since Michael Jackson. From her appearance to the choreography, stage setup, and everything in between, Beyoncé likes to make sure that her performances are picture-perfect. In 2013, she told GQ, "I watch my performances, and I wish I could just enjoy them, but I see the light that was late. I see, 'Oh God, that hair did not work.' Or 'I should never do that again.' I try to perfect myself. I want to grow, and I'm always eager for new information."
For years, Beyoncé kept that perfectionist mindset but began to realize that striving to be perfect was not healthy. In 2016, revealed to Elle, "It's really about changing the conversation. It's not about perfection. It's about purpose. We have to care about our bodies and what we put in them. Women have to take the time to focus on our mental health..." While the perfectionist in Beyoncé may come out now and then, she has worked on trying to find a balance. But in those years that she had put so much pressure on herself, she struggled with some serious health issues.
Beyoncé revealed she suffered from insomnia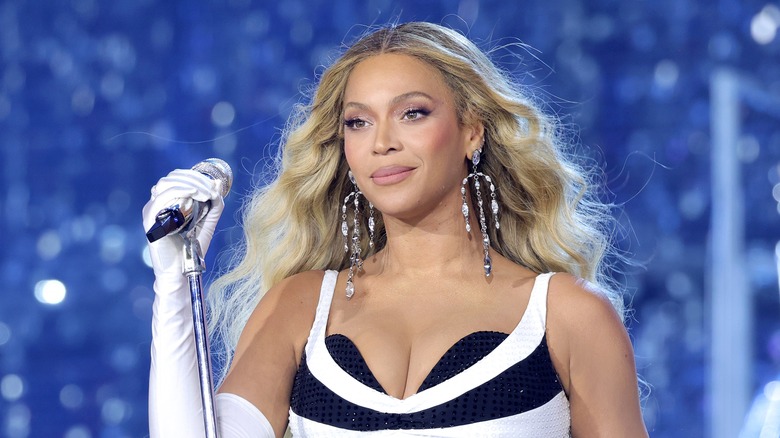 Kevin Mazur/Getty Images
On the outside, it looks like musicians are living the dream, and while that may be true for many, they also have to abide by demanding schedules. One day, a musician will be in one state, and the next day, they will wake up in an entirely different state. Beyoncé is familiar with this feeling. According to BolaVIP, the "Crazy In Love" singer has embarked on eight tours throughout her solo career, of which five have been worldwide.
The constant jet setting took a toll on the Grammy-winning musician mentally and physically. In August 2021, she told Harper's Bazaar, "I have not always made myself a priority. I've personally struggled with insomnia from touring for more than half of my life." According to the Cleveland Clinic, only about 10% of the population suffers from insomnia, which causes "disruptions in how you feel or function because you aren't sleeping well or sleeping enough." From touring, doing press, and being a mom, Beyoncé's life is a constant to-do list.
Although the "Cuff It" singer has admitted she has neglected her well-being in the past, she has been working on focusing on what is best for her. She told the outlet, "But I know that to give the best of me, I have to take care of myself and listen to my body." Taking time for herself has not stopped her career as she "Runs the World."
Beyoncé went to extremes to be fit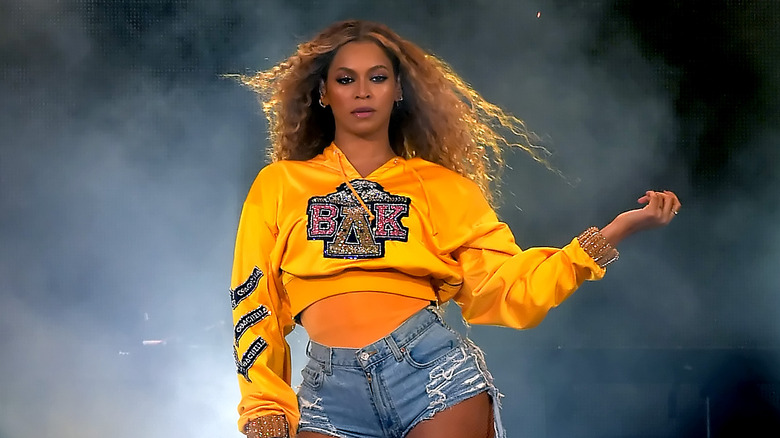 Kevin Winter/Getty Images
Many celebrities have admitted to taking on various diets to slim their figure, and while people may think Beyoncé is perfect, she too has tried some extreme weight loss regimes. When the "Drunk In Love" singer was preparing to make her return to the stage at Coachella, one of the biggest musical festivals in the world, she put herself on a strict program. According to Vox, in her Netflix documentary film, "Homecoming," Beyoncé shared her 22-day diet. She said, "In order for me to meet my goal, I'm limiting myself to no bread, no carbs, no sugar, no dairy, no meat, no fish, no alcohol and I'm hungry." It seemed like there was little to nothing that the Grammy-winning musician could eat, and while it helped her reach her goal, it's not a diet many nutritionists would recommend, per Food Navigator.
Even Beyoncé herself has reflected on her past diets as too intense. In 2021, she shared with Harper's Bazaar, "In the past, I spent too much time on diets, with the misconception that self-care meant exercising and being overly conscious of my body." Although it took some time, the singer now knows that in order to have a healthy mindset, it doesn't necessarily mean to be working out all the time but to focus on your mental health as well.