The Untold Truth Of Beyoncé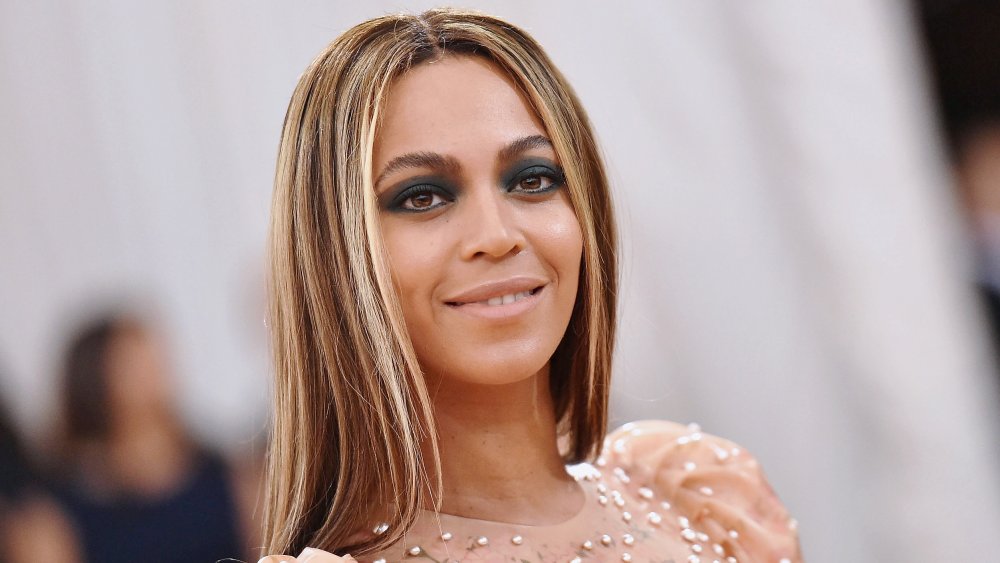 Mike Coppola/Getty Images
First appearing on the cultural radar back in 1997 for her work in the soulful and extremely popular teen-pop outfit Destiny's Child, it was clear that the destiny of lead singer Beyoncé Knowles was a solo career. In 2003, Beyoncé — she no longer needed a last name like some mere mortal — made a splash bigger than previous breakout acts like George Michael and Stevie Nicks combined — with the throwback funk of "Crazy in Love." That #1 hit (her first of six) launched a career as successful as it was creative. 
It's not a stretch to call Beyoncé the biggest pop star of the 21st century, but that doesn't quite do Queen Bey justice, because she's also a style icon, and advocate for empowerment and expression, an actress, filmmaker, and engineer of the most memorable Coachella performance of all time. (She also puts up #relationshipgoals for many, with her creative and personal relationship with husband Jay-Z.)
So put a ring on it, put your hands up, say her name, and get jumpin' jumpin' for a look into the spectacular life of the spectacular Beyoncé.
Beyoncé and Jay-Z are crazy in love and crazy rich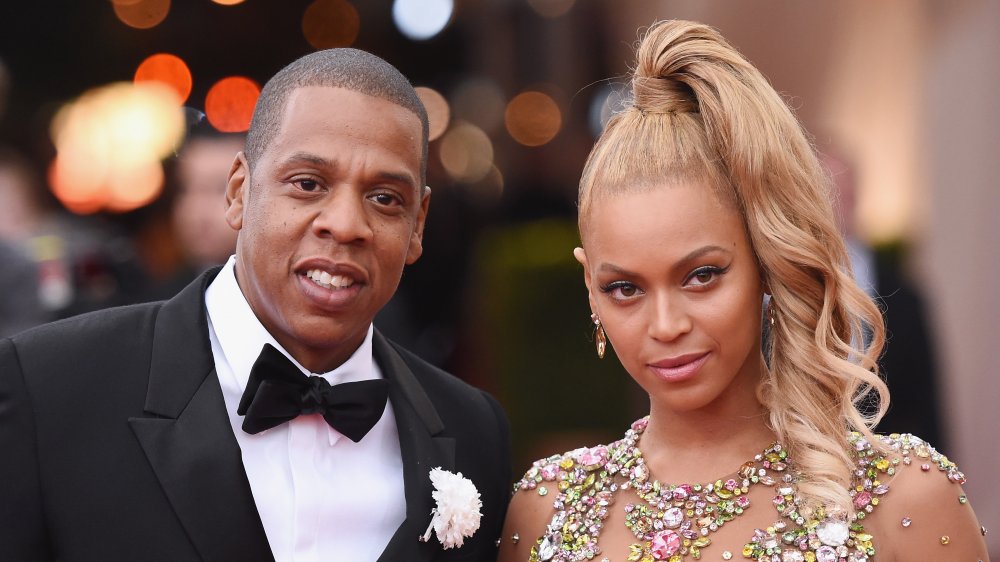 Mike Coppola/Getty Images
Beyoncé and her husband Jay-Z are the wealthiest and most influential power couple in music since, well, ever. She's on the Forbes list of America's Wealthiest Self-Made Women with assets totaling $400 million. According to the same magazine, he's got a net worth of around $900 million as of 2018. That's an incredible amount of wealth, and they accumulated it, for the most part, individually, and definitely through a lot of hard work and savvy investing. 
To protect their money, stuff, and themselves, Beyoncé and Jay-Z created a prenuptial agreement prior to getting married in 2008, according to Radar Online. After reportedly suffering through marital strife in 2015 and living separate lives inside their giant Beverly Hills home, the couple figured they ought to revise that prenup. So, they created a "post-nup," which outlines how their combined $1.4 billion fortune would be split should the two ever divorce. It also allows for full joint custody of their children.
A slew of lovers is the best thing Beyoncé never had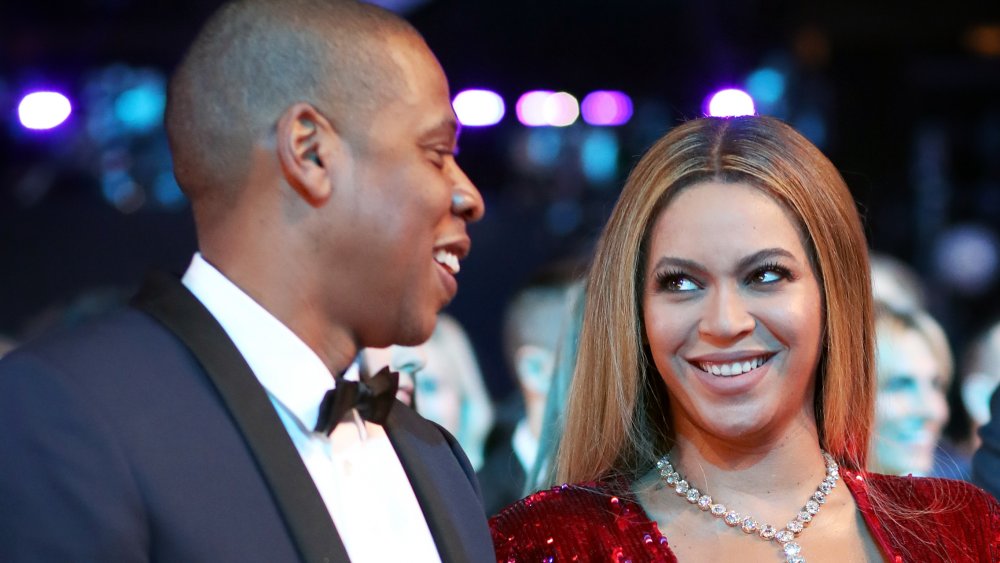 Christopher Polk/Getty Images
Some celebrities keep gossip magazines and websites well stocked with tales of their tumultuous love lives, connecting with — and then breaking up with — a new and different paramour with remarkable consistency. Beyoncé is not that kind of star. Her romantic world is fascinating because it never seems to change much (not counting the occasional rumbling of problems in her marriage to Jay-Z). In fact, according to Beyoncé, she's only ever had two romantic relationships in her entire life. "When I was 12, 13, I had my first boyfriend, and he was my boyfriend 'till I was 17," Beyoncé told The Telegraph (via CapitalXtra), "That was my only experience with a guy, and since then I've only had one other boyfriend in my life — Jay."
Okay, but back to the guy who didn't become a rap mogul. His name is Lyndall Locke, and he spoke to The Sun (via Starcasm) about that star-crossed romance. Beyoncé's Destiny's Child cohort Kelly Rowland introduced the pair at church in 1993, and they were each other's first kiss. The couple remained together as Destiny's Child's fame increased. "The bigger star she became, the more I didn't think I was good enough," Locke said. "One night, when she was out of town, I went to a bar with friends and ended up sleeping with another woman." Locke says he cheated on Beyoncé "about five times," and revealed the indiscretions after they broke up. Oh, Lyndall.
Hold up, Beyoncé recorded an album in secret?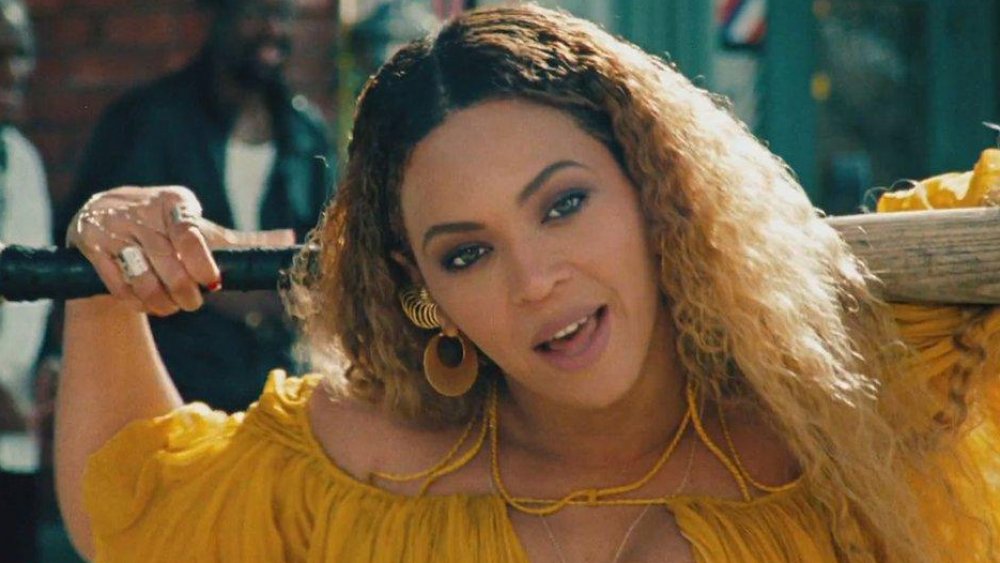 In the age of camera-enabled smartphones that can capture and spread information worldwide in seconds, it's almost impossible for a celebrity to do anything without getting noticed. Perhaps that's why it was so baffling — and impressive — in December 2013 when Beyoncé's self-titled, fifth album suddenly appeared on iTunes. Beyoncé had accomplished the massive task of recording a whole album (14 audio tracks and 17 music videos to boot) and the equally massive task of keeping it all under wraps.
"I felt like right now, people experience music differently. I remember seeing 'Thriller' on TV with my family. It was an event," Beyoncé said in a Facebook video timed to the release of Beyoncé. "I miss that immersive experience. Now people only listen to a few seconds of a song on their iPods. They don't really invest in a whole album." So, she set out to make an album that was consumable all at once, with no fracturing singles.
According to music industry insiders who spoke anonymously to Billboard, Beyoncé finalized the track list in late October and finished recording it around Thanksgiving. She didn't decide on the final release date until a week before it hit the internet. When discussing the project with Columbia Records employees, the code name "Lily" was used. Only a handful of iTunes executives were fully clued in on every detail of Beyoncé, pre-release.
This is the fourth item in this article. Number 4.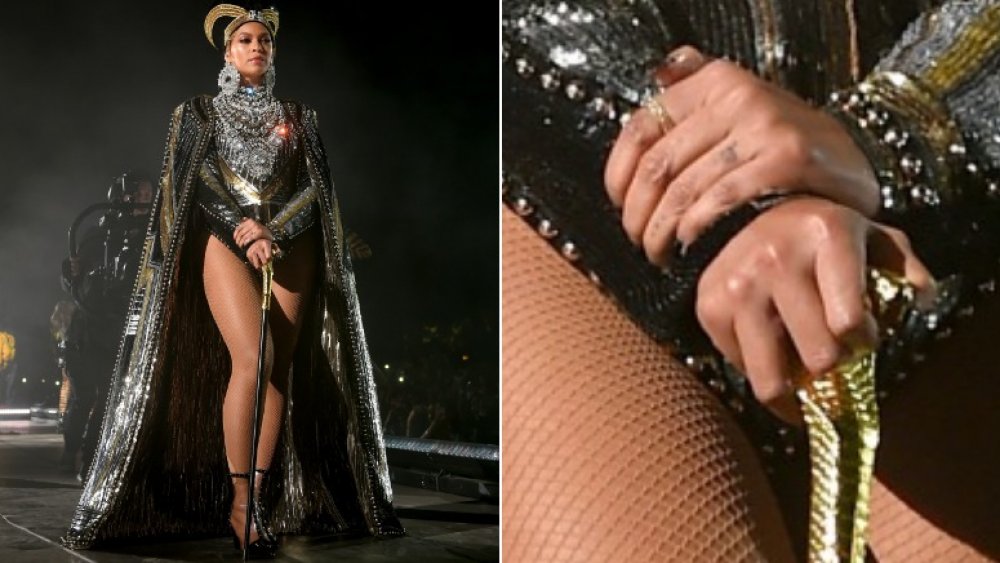 Larry Busacca/Getty Images
There isn't a person alive who doesn't have some kind of odd quirk to call their own — even somebody as poised and put-together as Beyoncé. The singer-actress is extremely fascinated with the number 4.
Perhaps setting it all in motion: Beyoncé's birthday is September 4. Her husband, Jay-Z was born on December 4, and when they got married in 2008, they did it on April 4th — 4/4. At her four-night concert series Live at Roseland: Elements of 4, Beyoncé explained (per Refinery29) that 2008 was the right time to get married because "eight divided by two is four." They've both tattooed "IV" (the Roman numeral for 4) on their ring fingers and named their first kid Blue Ivy (and "Ivy" sounds like "IV").
For just the numerological reasons alone, it's unsurprising that Beyoncé titled her fourth solo album 4, or that she sang at the inauguration of Barack Obama, the 44th president of the United States.
She is Sasha Fierce (and also isn't)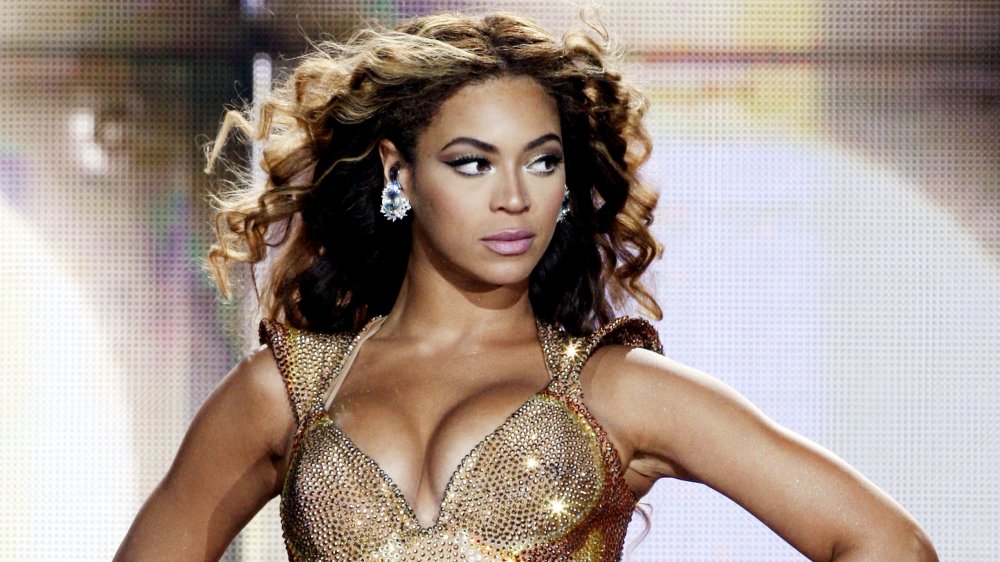 Music history is full of alter egos, running the gamut from David Bowie's successful "Ziggy Stardust" to Garth Brooks's risky "Chris Gaines" phase. One of the more recent and most popular pop star side personalities is Beyoncé's "Sasha Fierce," the steely, ultra-confident persona that often takes over when the singer performs.
While she didn't yet have a name for this phenomenon, Beyoncé thinks Sasha Fierce was born the first time she sang in public, during a school talent show when she was in the first grade. "I was terrified and I didn't wanna do it," Beyoncé told Rolling Stone, but her dance teacher urged her on. "I remember walking out and I was scared, but when the music started, I don't know what happened. I just...changed." She added that the Beyoncé we all see isn't day-to-day Beyoncé. "It's a transformation into that. It's a job. In real life I'm not like that." The singer officially christened this other side of herself "Sasha Fierce" in 2008, just in time for the release of the double album I Am...Sasha Fierce.
If you want to see Beyoncé naked, you'll have to put a ring on it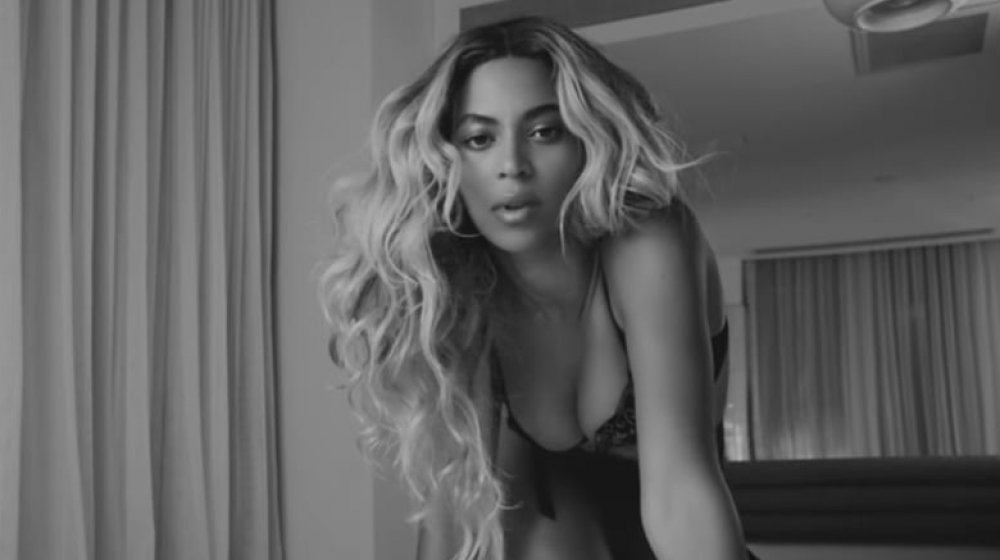 Let's be honest, Beyoncé is objectively a physically attractive person. She's a crush, love, and lust object for untold millions, and she has been for a long time, what with her many sultry, clothing-light music videos, such as "Partition," "Dance for You," and "Drunk in Love." While those are all provocative and push the limits of what video channels and workplace YouTube filters will allow, they're likely as far as Beyoncé will ever go, nudity-wise. In 2003, according to People, a major celebrity photographer asked the then-21-year-old singer to pose naked and covered in honey. She not only refused, she walked out the door.
"Every photographer wants to be the first one who talks Beyoncé out of her clothes. It's prestigious for him if I expose a nipple," she told Bang (via People). "Man, if I had a dollar for every time that kind of guy says, 'You'll only get the cover if you take off your pants,' I'd be a rich woman.'" Well, in the end, she got rich by not getting naked, so well-played, Beyoncé.
Beyoncé hit a scary mental health low point during the Destiny's Child days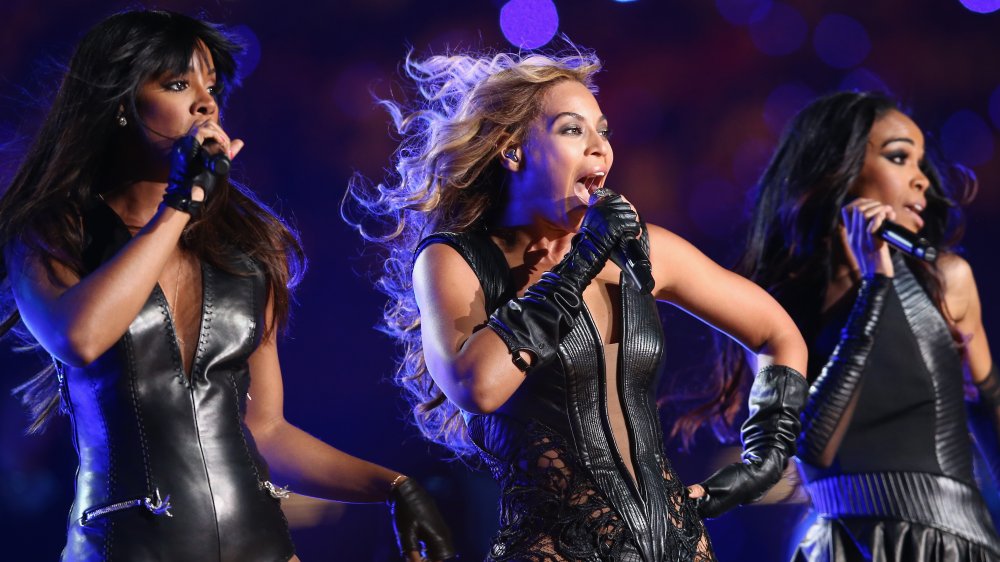 Christopher Polk/Getty Images
Beyoncé may seem superhuman, but she's of course a human being like the rest of us. Sometimes human beings endure traumatic and horrendous situations which send them down a path of despair into a big hole of sadness, and that's the fate that befell Beyoncé. In 2000, Destiny's Child sat at the peak of its popularity, having just released the rapidly-best-selling The Writing's on the Wall. It was also around that time when long-time members LaTivia Robertson and LeToya Luckett quit Destiny's Child and then sued the group's shady manager Matthew Knowles, — yes, Beyoncé's father — claiming he mismanaged the band.
In 2006, Beyoncé told Parade (via Access Online) that the fallout and stress over that led her to quit eating and hang out in her bedroom. It was, in her words, "that lonely period," in which she also felt "attacked" by media reports that painted her in a bad light. She credits encouraging words from her mother for helping her out of her dark place, then realized that she had two options at that point in time: quit music, or leave the dramatic Destiny's Child departure in the past and move forward. Clearly, she chose the latter.
Who run the world? Conspiracy theories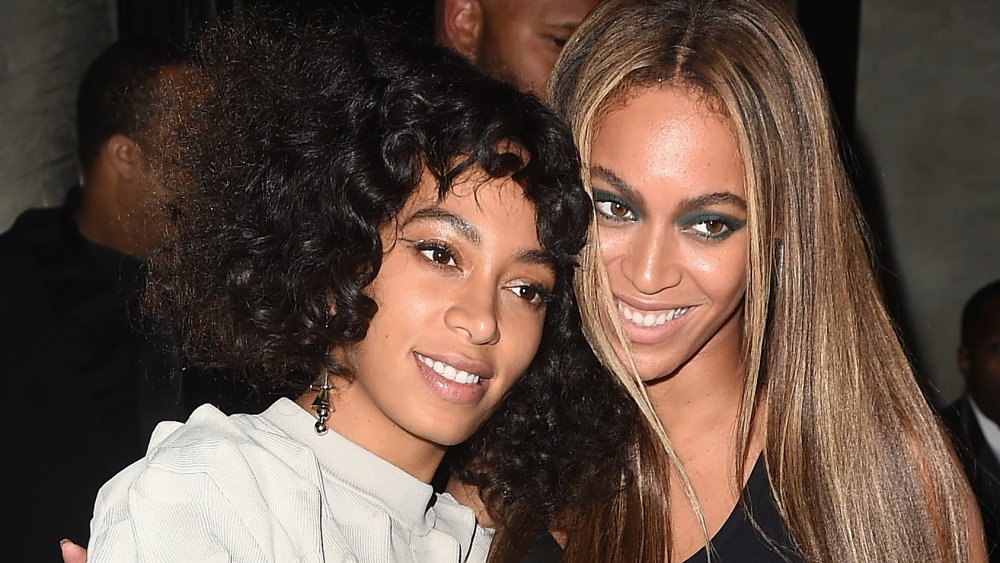 Nicholas Hunt/Getty Images
It seems like the more famous a person, the more likely they are to be the subject of conspiracy theories — plenty of people think Elvis Presley faked his death to escape fame, or an international cabal of operatives worked together to assassinate President John F. Kennedy. Those conspiracy theories and rumors are quite mild compared to the ones that have been spread about Beyoncé.
Have you heard the one about how R&B sensation Solange isn't Beyoncé's sister, but her daughter? According to this unfounded theory, Beyoncé — who was also allegedly born in the mid-'70s and not 1981, as she claims — gave birth when she was 12 or 13 years old, and that in order to avoid scandal, her parents raised Solange as Beyoncé's sister, not offspring. Another theory holds that Beyoncé wasn't really pregnant with first kid Blue Ivy Carter. She allegedly suffered from health and fertility issues, and she wore a fake bump in public (that supposedly deflated when she sat down during a televised interview) while a surrogate carried the baby to term. Ready for the best part, which also brings this to full-circle crazy? The alleded donor of the egg to make that baby? Solange.
Starring Beyoncé as ... wait, what?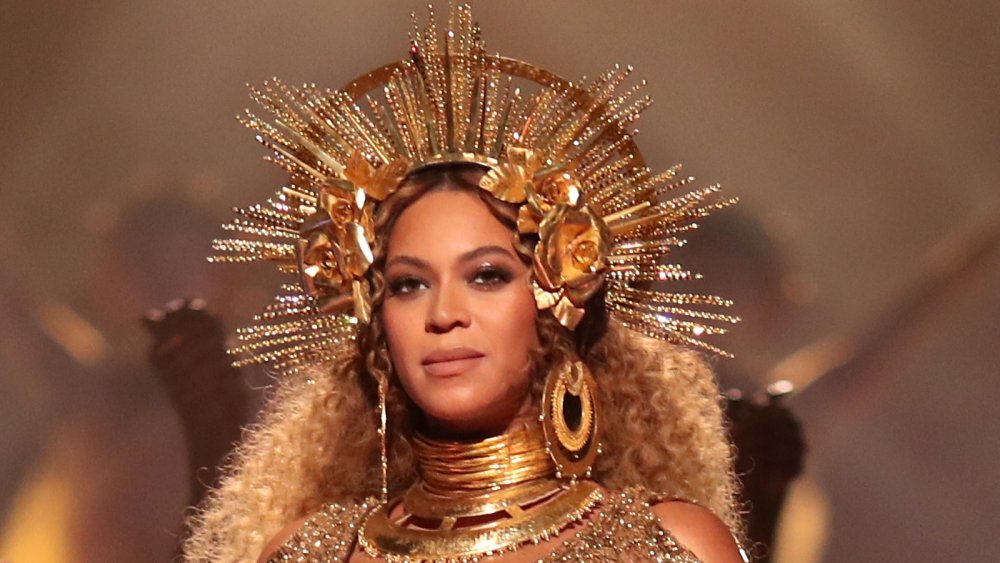 Christopher Polk/Getty Images
While Beyoncé is certainly best known for her staggeringly successful and influential musical contributions, she's developed a secondary career as a movie star. Her first role came in the 2001, made-for-TV musical Carmen: A Hip Hopera, which she followed up with Austin Powers in Goldmember, a remake of The Pink Panther, and opposite Oscar-winner Jennifer Hudson in Dreamgirls. She voiced Nala in the 2019 reimagining of The Lion King, which went on to be one of the biggest blockbusters of the decade. Two other recent sensations could have been Beyoncé vehicles, but things just didn't work out that way.
Bill Condon, director of Dreamgirls, helmed Disney's live-action Beauty and the Beast remake, and he attempted to work with Beyoncé once more. "It wasn't a big enough part," he told Yahoo! Entertainment. "She would have been a good feather duster." That minor role ultimately went to Gugu Mbatha-Raw.
A remake of A Star is Born made it to screens in 2018 and starred real-life pop star Lady Gaga as a pop star, but it nearly starred another real-life pop star: Beyoncé. (Clint Eastwood was set to direct.) According to producer Bill Gerber in The Hollywood Reporter, it didn't happen because "Beyoncé got pregnant, and then Clint went off and did another movie."
A movie role affected Beyoncé so deeply she gave back in a big way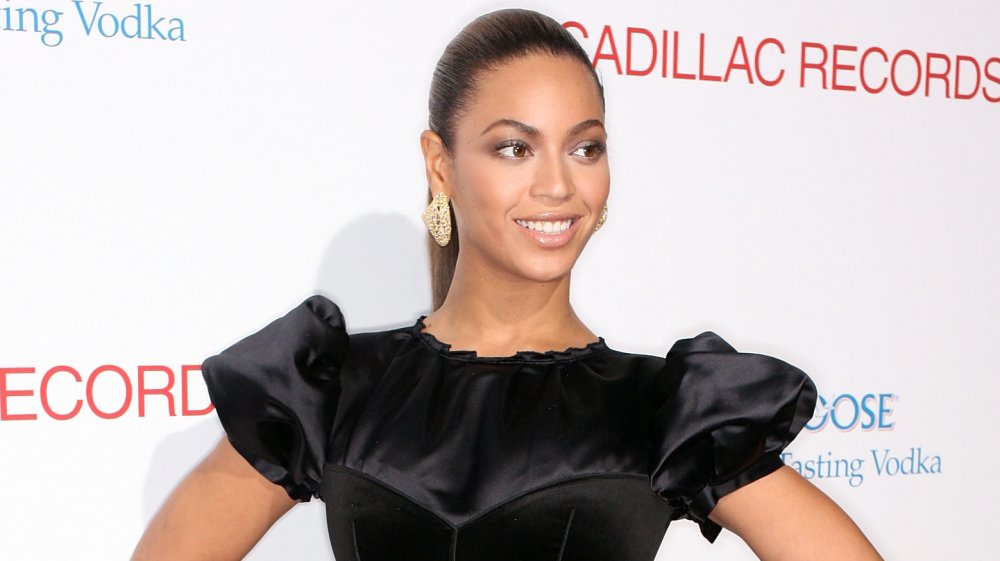 Frederick M. Brown/Getty Images
Another of one Beyoncé's acting roles: She portrayed legendary singer Etta James in Cadillac Records, a 2008 movie about the influential record label Chess Records. It earned critical acclaim, and for Beyoncé, nominations from the Golden Globes, BET Awards, Grammys, and Satellite Awards. But Beyoncé took a lot more home with her than a paycheck and accolades.
According to Independent, James struggled with a heroin dependency in the 1960s and 1970s. To research this side of James' life, Beyoncé visited Phoenix House, a Brooklyn addiction rehabilitation facility that also provides job training for residents. "I felt like they needed something that was geared towards women," Beyoncé said, as reported by MTV News. Her solution: a salon. Visiting them often as a child, Beyoncé said she "saw that a salon was a place for women to socialize, share stories, cry, laugh, and get advice." And so, in 2010 Beyoncé and her mother, Tina Knowles, opened the Beyoncé Cosmetology Center at Phoenix House, which provides a seven-month cosmetology course. Beyoncé pledged a $100,000 recurring annual donation.
Will Beyoncé ever get her EGOT?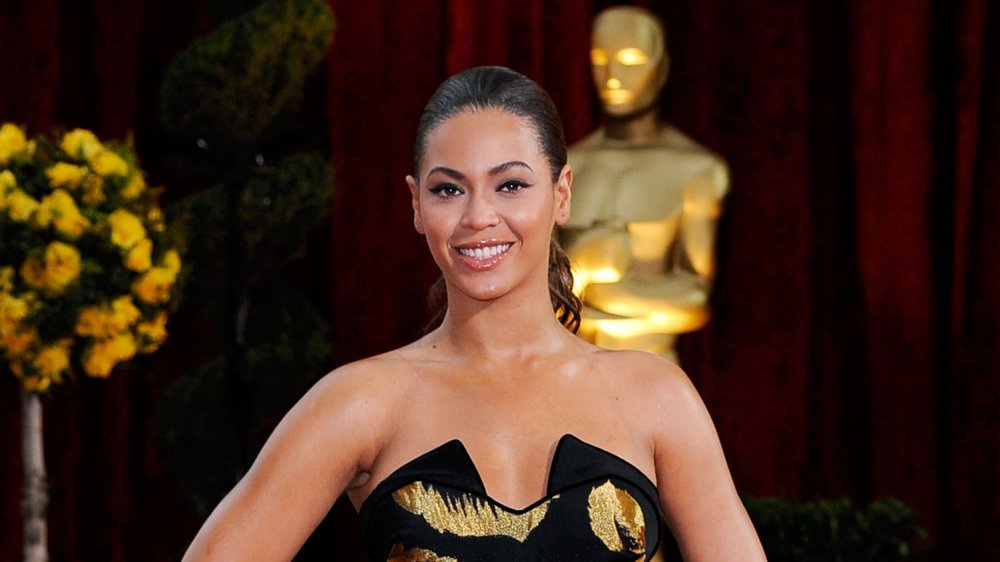 Frazer Harrison/Getty Images
If anyone is a contender to someday take home an EGOT (an Emmy, Grammy, Oscar, and Tony), it's Beyoncé. The Grammy Awards have honored her 24 times, and she's got eight Emmy Award nominations for her variety shows and Super Bowl halftime show. It's reasonable to think she'll win one of those someday, and maybe a Tony for some future Broadway musical performance. Also, Beyoncé has acted in, sang in, and written songs for lots of movies, and yet an Academy Award nomination has proved surprisingly elusive.
She put in a powerhouse performance in the 2006 film adaptation of the musical Dreamgirls, and also co-wrote "Listen," one of her character's big numbers. That song earned a nomination for outstanding Original Song, but Beyoncé wouldn't have received an Oscar had it won. Per MTV, the Academy Awards enacted a rule in 2005 which capped the number of individuals that could be nominated for one project at three. Then it decided that Beyoncé didn't contribute as much to "Listen" as its other songwriters, Henry Krieger, Scott Cutler, and Anne Preven. More than a decade later, Beyoncé co-wrote "Spirit" for the remake of The Lion King. It made it to the Academy's Original Song short list, but ultimately wasn't among the final nominees.
Is this the only thing Beyoncé did that people didn't love?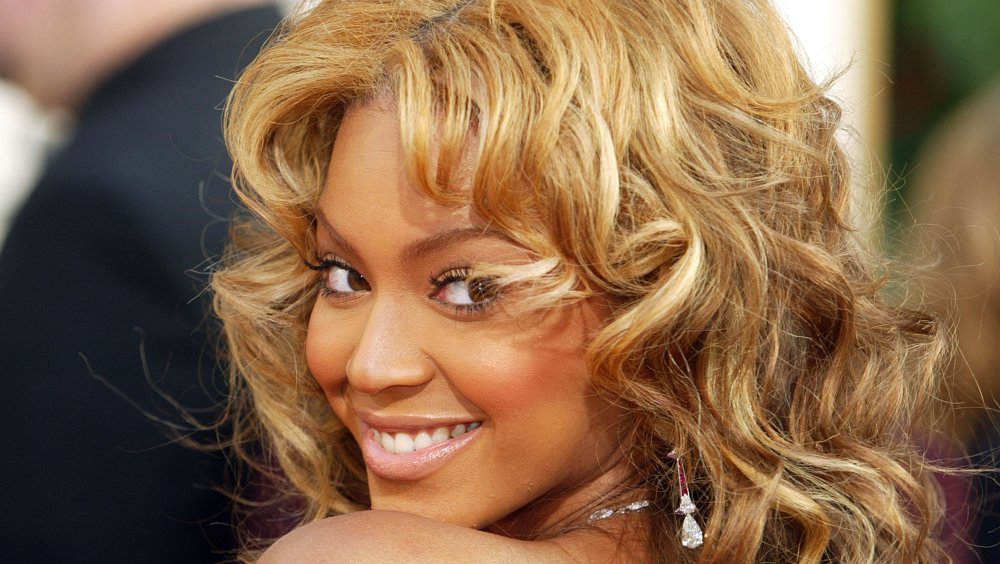 Kevin Winter/Getty Images
People absolutely freak out whenever Beyoncé does just about anything — but in a good, celebratory way — whether it's revealing a pregnancy at the MTV Video Music Awards, or releasing a secret album. She's an icon and hero to a lot of people, so it's rare that she does anything that's met with scorn and derision. What went down on the Fourth of July in 2003 is one of the few dings on an otherwise spotless career.
Beyoncé had just launched her solo career in the summer of 2003, and NBC booked her to perform on its Manhattan-based Independence Day special. According to the Associated Press (via Entertainment Weekly), perform she did, dancing and singing next to Grant's Tomb, the burial site of U.S. Civil War general and U.S. president Ulysses S. Grant. Grant Monument Association president Frank Scaturro filed complaint letters with NBC, the Department of the Interior, and the National Park Service, calling out Beyoncé's work as "patently inappropriate" and featuring "lascivious choreography." Beyoncé never commented on the matter, although she's yet to dance on any other presidential memorials.