Pete Davidson Addresses Online Bullying After Ariana Grande Split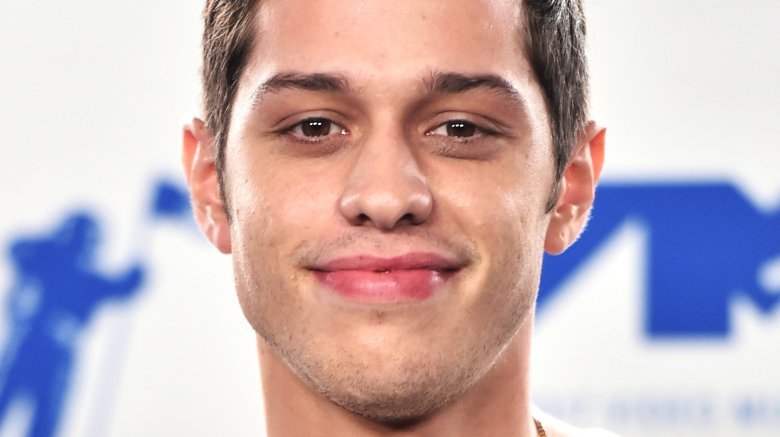 Getty Images
Comedian Pete Davidson is speaking out.
On Monday, Dec. 3, 2018, the Saturday Night Live star took to Instagram to address the online hate he's received during and after his whirlwind romance with ex-fiancée Ariana Grande.
"I've kept my mouth shut. Never mentioned any names, never said a word about anyone or anything," Davidson wrote to his 2.4 million followers in a lengthy text-post, which he captioned with a blue heart emoji. "I'm trying to understand how when something happens to a guy the whole entire world just trashes him without any facts or frame of reference. Especially in today's climate where everyone loves to be offended and upset it truly is mind boggling."
The stand-up comedian, who opened up about his mental health in the past, continued, "I've been getting online bullied and in public by people for 9 months. I've spoken about [Borderline Personality Disorder] and being suicidal publicly only in the hopes that it will help bring awareness and help kids like myself who don't want to be on this earth."
"I just want you guys to know. No matter how hard the internet or anyone tries to make me kill myself. I won't. I'm upset I even have to say this," Davidson concluded his emotional post, adding, "To all those holding me down and seeing this for what it is – I see you and I love you."
As Nicki Swift previously reported, Davidson, 24, and Grande, 25, called it quits on their five-month relationship in mid-October 2018, having famously gotten engaged after only a few weeks of dating in June. While Davidson understandably kept a relatively low profile in the weeks following, he later addressed the infamous split during a "Weekend Update" segment on SNL. "I know some of you are curious about the breakup, but the truth is, it's nobody's business, and sometimes things just don't work out, and that's OK," he told the audience in early November, adding, "She's a wonderful, strong person, and I genuinely wish her all the happiness in the world."
More recently, Grande made headlines late last week when she referenced Davidson in the music video for "Thank U, Next." Readers may already be aware that the pop star sings about her ex on her latest hit single, with the lyrics, "Even almost got married / And for Pete, I'm so thankful." However, in the popular video itself, she included a snapshot of the former couple in her own version of the Burn Book from Mean Girls, alongside written messages, like "Sry I dipped" and "I love you always."
Here's hoping social media users will follow Grande and Davidson's example and cool off on the negativity.