Ariana Grande Addresses Fans' Bullying Of Ex Pete Davidson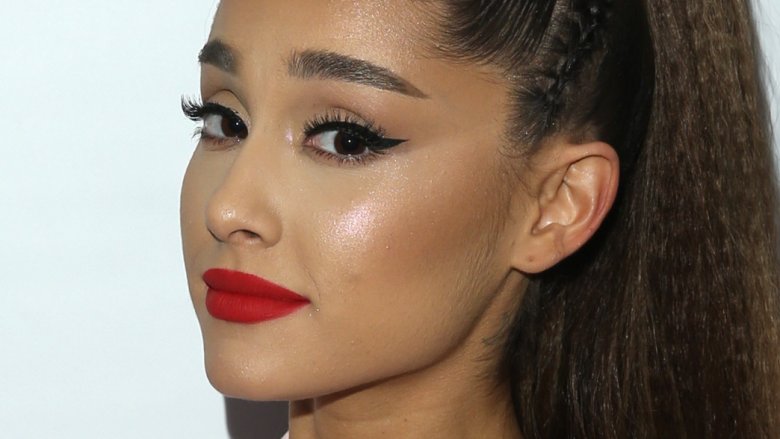 Getty Images
Pop star Ariana Grande isn't going to sit back while people take jabs at her ex-fiancé, comedian Pete Davidson.
On Tuesday, Dec. 4, 2018, Grande took to her Instagram Stories to relay a message to her followers about kindness and decency. "I know u already know this but i feel i need to remind my fans to please be gentler with others. i really don't endorse anything but forgiveness and positivity," the 25-year-old singer wrote, as reported by Us Weekly. "I care deeply about pete and his health. i'm asking you to please be gentler with others, even on the internet."
She went on to say, "I've learned thru my own mistakes not to be reactive on socials so i do understand. but you truly don't know what anybody is experiencing ever. regardless of what they choose to display on social media or how they may appear in public. i can promise u that."
Urging her fans to let any hard feelings they have for Davidson go, Grande, whose relationship with Davidson lasted for five months before they called it quits, said that she "will always have irrevocable love" for the Saturday Night Live star. She added that if others thought she had ill will toward her ex after the release of her video for "Thank U, Next," then, she said, "You might have missed the point."
Just a day earlier, Davidson, 25, spoke out about being bullied online and in person for his relationship with and subsequent breakup from Grande. Stating that he was "trying to understand" how people could be so mean to him when they don't even know him or his situation, he wrote, "No matter how hard the internet or anyone tries to make me kill myself. I won't. I'm upset I even have to say this."
As Grande noted in her statement on Instagram, she addressed her relationship with Davidson in her "Thank U, Next" video. Not only did she sing, "Even almost got married / And for Pete, I'm so thankful," on the track, but, in the video, she showed a page in a book featuring a photo of them together. Around the picture, she wrote, "Sry I dipped" and "I love u always."
Clearly, despite their breakup, Grande still wants the best for Davidson.