How Priscilla Presley Shut Down Criticism Of Her Age Gap With Elvis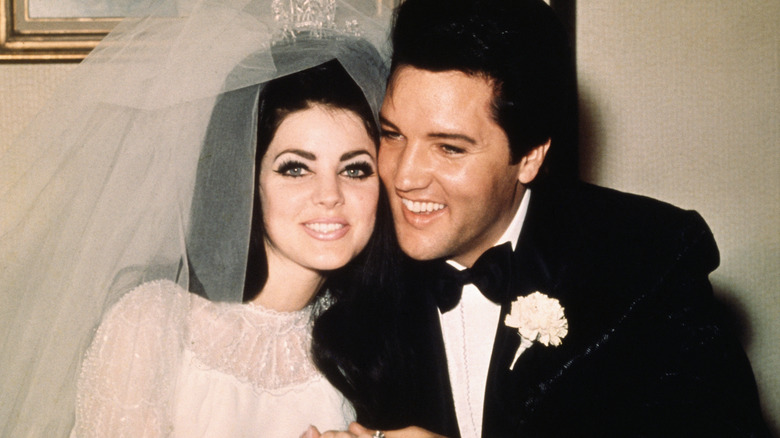 Bettmann/Getty Images
Priscilla Presley first met her future husband, Elvis Presley, when she was only 11 years old. In an essay she wrote for People in 1985, Priscilla explained that she started to develop something with the legendary entertainer when her father, who was in the Air Force, was stationed in Wiesbaden, West Germany. At the time, she was in high school. "My parents became confused and bewildered by our relationship. We tried to make them believe that it was proper and platonic, and they wanted to believe me. Whenever they tried to stop us from seeing each other, I pleaded and cried and made them and myself miserable. In retrospect, I don't think anything could have stopped me from seeing Elvis," she wrote.
At the beginning of their relationship, Elvis promised Priscilla that he'd treat her "like a sister." Ten years her elder, Elvis ensured Priscilla's parents that he'd take care of their daughter. Over the years, however, their relationship left many people baffled, and their romance has been highly criticized due to the fact that Priscilla was merely a child when they met. 
During a press conference following the premiere of the new film "Priscilla," Elvis' ex defended their relationship. "People think that was the attraction — it was sex. Not at all. I never had sex with him. He was very kind, very soft, very loving, but he also respected the fact I was only 14 years old," she explained (via Entertainment Weekly). She went on to say that her bond with Elvis went far beyond the physical. 
Priscilla and Elvis Presley had an intellectual connection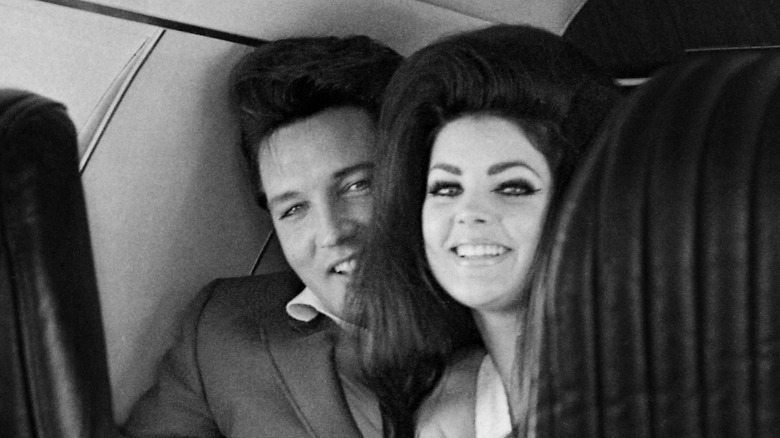 Bettmann/Getty Images
In her essay for People, Priscilla Presley admitted that she was really too young to understand some of the things that Elvis Presley discussed with her. "Each night that I was with him he entrusted a little more of himself — his doubts, his secrets, and his frustrations. It was a lot to expect someone my age to understand, but I tried," she wrote. Even after their first kiss, Elvis didn't seem to be in any kind of rush to be intimate with the then-teenage Priscilla. "We have plenty of time, Little One," she recalled him telling her.
During her aforementioned press conference, Priscilla shared that she and Elvis had a much deeper connection than what many people realize. "We were more in mind and thought, and that was our relationship," she said. In 1967, Priscilla and Elvis tied the knot — when she was 22 and he was 32. They would go on to welcome their only child together, Lisa Marie Presley, the following year. In 1972, however, Priscilla left her husband. Regardless of their divorce, which was finalized one year later, Priscilla says she and Elvis remained close. 
Priscilla and Elvis Presley had a unique love story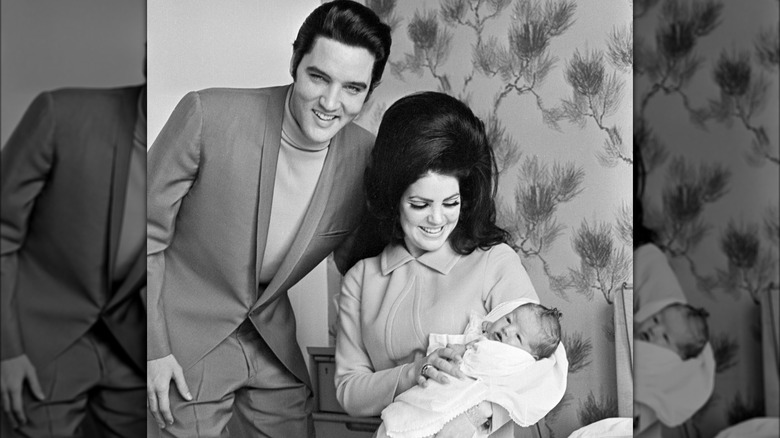 Bettmann/Getty Images
Regardless of the chatter surrounding the age gap in their relationship, many have come to realize that Priscilla Presley and Elvis Presley shared a bond that has stood the test of time. In fact, the two still had a very close friendship long after their split. "Elvis and I still hugged each other, still had love," she told People in 1978. With the film "Priscilla" set for a release in October, interviews with the stars, including Cailee Spaeny, who plays Priscilla, and Jacob Elordi, who portrays Elvis, have shown just how authentic the love between Priscilla and Elvis was.
"The most impressive things to me is the scale of this love and the power of this love. And even to this day even though he's not here, when you talk to Priscilla you can still feel the love," Elordi said during the "Priscilla" press conference (via Entertainment Weekly). In an interview with "Today" in 2017, Priscilla said that she can still feel Elvis' presence at Graceland — the home in Nashville, Tennessee, that they once shared together. She also talked about the day she found out that Elvis had died following a heart attack in August 1977. "It was shocking," she said, admitting that she was devastated.