The True Story Of Elvis Presley's Death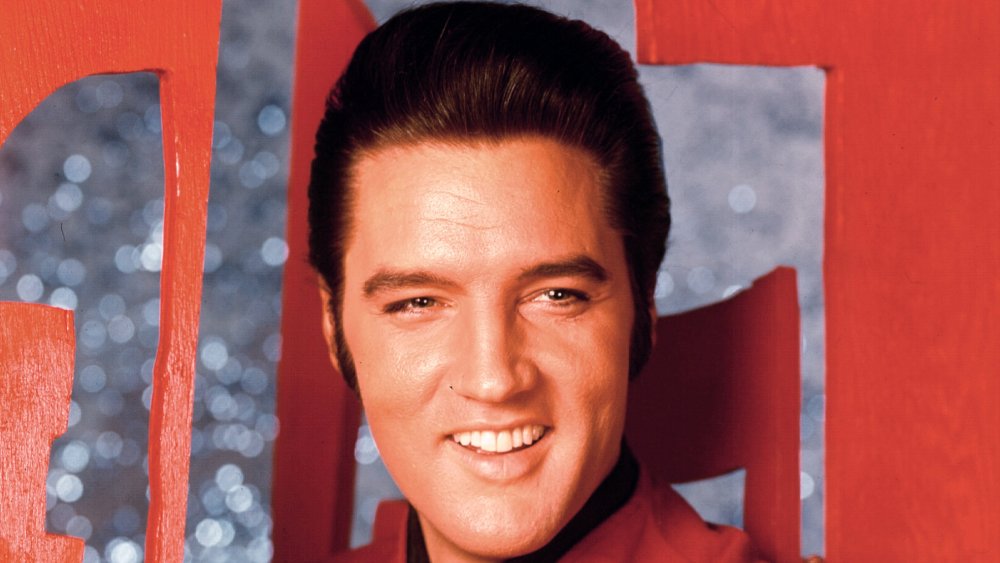 Michael Ochs Archives/Getty Images
Few celebrity deaths have ever been as tragic, or as widely discussed, as Elvis Presley's. Born in Mississippi, the crooner, hip-gyrator, and all-American heartthrob revolutionized pop music — and pop culture — in the 1950s with songs like "Blue Suede Shoes." Seemingly overnight, the blue-eyed rock and roll supernova took over the radio as well as an increasingly popular invention called the television, with teenagers and eventually their relenting parents in living rooms across America tuning in. Elvis would go on to have 149 songs appear on Billboard's Hot 100, per Graceland, and of those, 114 were in the top 40.
On August 16, 1977, at the tender age of 42, Elvis was found dead by his girlfriend Ginger, who discovered his body on the bathroom floor of his Graceland home, per Express. The official cause of death was "cardiac arrest," but revelations since that tragic day have indicated otherwise, and questions swirl even 40 years later. 
During his later years, Elvis was essentially a different man. Leading up to his death, he was holed up at Graceland, and per the Daily News, overeating... as in, enough to feed several people daily. Then, there were the drugs. Elvis had doctors prescribing him any pill he wanted, amounting to thousands of pills, per People. These startling issues weren't all that clear upon his initial death announcement. In fact, here's what officials stated at the time of his passing, and what really caused the ultimate demise of the singer. 
The cause of death was more complex than 'cardiac arrest'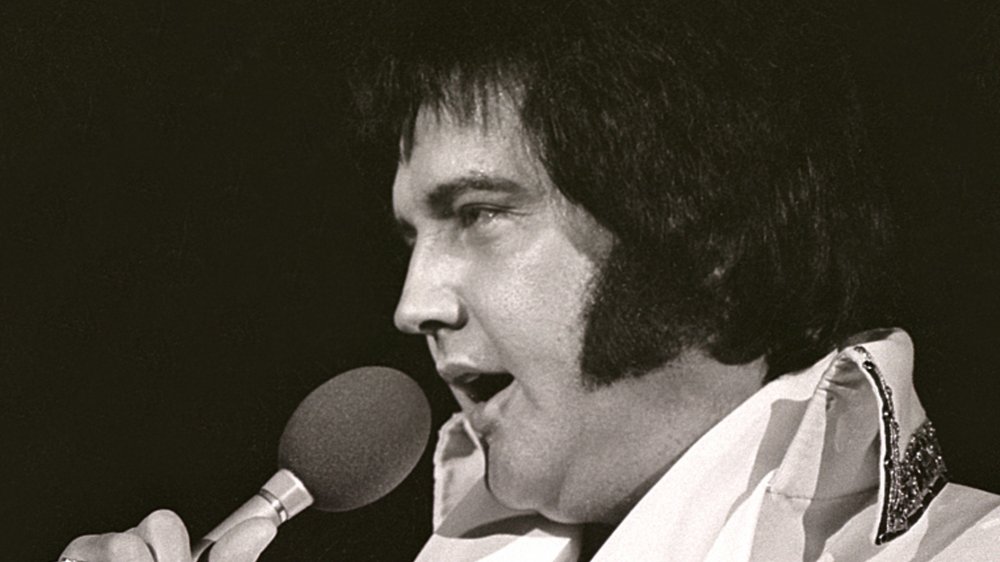 Ronald C. Modra/Getty Images
Was Elvis Presley's death really caused by a heart attack? Not quite. According to PBS, one of the three doctors handling Elvis's post-mortem exam, Dr. Jerry Francisco, prematurely declared his death was due to a "cardiac arrhythmia" and that drugs were not involved. He told American Medical News, per People, "Elvis Presley died of heart disease, and prescription drugs found in his blood were not a contributing factor. Had those drugs not been there, he still would have died." Of course, that turned out to be a bold lie.
In his last months, the King had a medicine chest that was apparently a pill pantry. He had his private doctor, Dr. George Nichopoulos (nicknamed Dr. Nick), prescribing any pill he wanted — 19,012 types of medication in the two years leading up to his death, to be exact, per NME. Toxicologists found that Elvis had "at least eight different barbiturates and narcotics" in his system when he died, People reported. His tour regimen included 10 medications, including codeine, Percodan, Dilaudid, and Quaaludes. Clearly, this doctor was giving Elvis anything. Meanwhile, experts handling the death were clearly trying to protect the Presley name by slapping the label "cardiac arrest" on a complex, tragic death. 
Dr. Nick was stripped of his license but never charged. All in all, the real story about the King's death didn't surface until almost two years after his passing, per Town and Country. And to this day, the true story of Elvis's reclusive final years, his destructive habits, and the doctors that failed him still feels murky.