What We Know About Rupert Murdoch's Girlfriend Elena Zhukova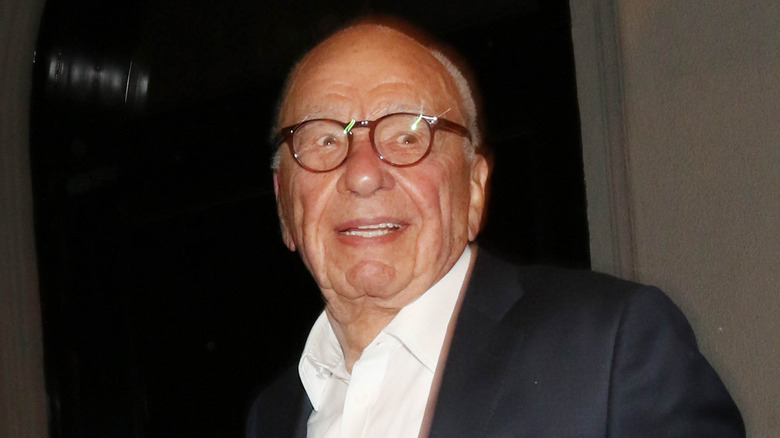 Hollywood To You/star Max/Getty Images
The name Elena Zhukova may not ring a bell, but surely you've heard of her boyfriend Rupert Murdoch – the conservative media mogul behind News Corp and the Fox Corporation. Lately, the news exec has especially dominated headlines.
In September 2023, Rupert disclosed that he was retiring from his role as chairman of Fox Corporation and News Corp. "For my entire professional life, I have been engaged daily with news and ideas, and that will not change. But the time is right for me to take on different roles, knowing that we have truly talented teams," Rupert explained in a memo obtained by CNN. The media titan also shared that he'd be passing the torch to his oldest son, Lachlan Murdoch, who will now fill the chairman position for both of his father's companies.
Along with generating enormous publicity for his power in the media world, Rupert has garnered much attention for his intricate love life. The entrepreneur has four ex-wives — Patricia Booker, Anna Maria Torv, Wendi Deng, and Jerry Hall. Interestingly, the 92-year-old met his most recent flame through his third wife, as she and Elena's daughter — Russian socialite Dasha Zhukova — have a close friendship. Elena first crossed paths with the media mogul at a gathering hosted by Deng. In August, it was reported that Elena and Rupert were in the beginning of a romantic relationship. Just like Rupert, Elena has led an interesting life both personally and professionally.
Elena Zhukova is a retired scientist
Elena Zhukova was a molecular biologist who worked in UCLA's medical research unit, according to the Daily Mail. Before holding that position, she had a job at the Baylor College of Medicine in Texas, according to Business Insider. The accomplished scientist was lauded for her research on diabetes. Lee Slice, Zhukova's former colleague at UCLA, described his experience working with and getting to know the scientist. He told Insider, "She was a very good person to work with. Very smart, very straightforward." Slice also shared that Zhukova was passionate about the discipline, noting that she was a "good supervisor" and a "good mentor."
Now retired from the field, Zhukova seems to be taking it easy and relaxing with her new beau. In August, the Daily Mail shared that she and Rupert Murdoch were taking a Mediterranean cruise in the Christina O, a luxury yacht that reportedly costs nearly $800,000 for a week's rental. Murdoch's daughters Grace and Chloe joined them on their voyage.
Nope — Zhukova's involvement with Murdoch doesn't shock Slice. He said, "That was sort of a circle she interacted with, as well as the scientific community." Murdoch's enormous wealth is nothing new for Zhukova, as she's been recognized for her own riches. Slice shared, "When I met her at UCLA, she was fairly wealthy, I think from a prior marriage. She lived in a house in Westwood off the UCLA campus, which is a very high-end area."
Inside Elena Zhukova's family and love life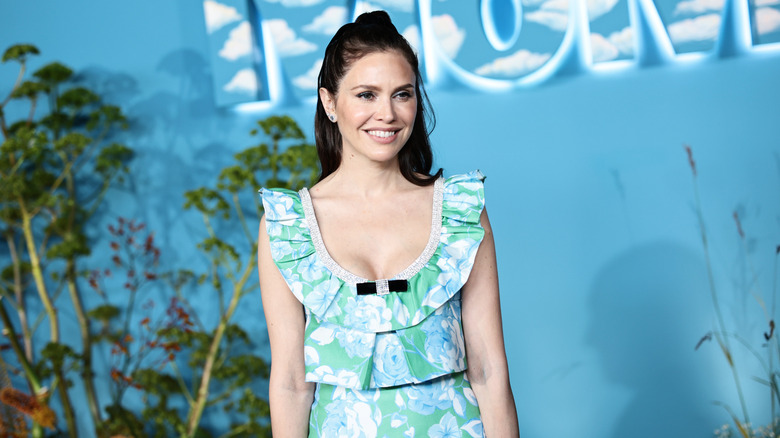 Dimitrios Kambouris/Getty Images
Besides her association with Rupert Murdoch, Elena Zhukova has another claim to fame. Her daughter is Dasha Zhukova, a socialite who was previously married to Russian oligarch Roman Abramovich. When she became linked to the billionaire, Dasha purchased a lavish Beverly Hills house for her mother, according to another report by the Daily Mail.
While Elena has reaped the rewards of wealth, she's had her share of challenges. She was introduced to her ex-husband, Alexander Zhukov, while they were students in Moscow, per The New Yorker. However, their relationship proved to be short-lived. Just a few years after their marriage and the birth of Dasha, Elena and the billionaire businessman divorced. Following their separation, Elena single-handedly raised Dasha from the age of 3.
After emigrating from Moscow to the United States in the early '90s, Elena welcomed twins Yuri and Katya from another relationship, which also ended. Elena reportedly took care of her kids without any financial support from the father. Several years ago, Katya dedicated a heartfelt Father's Day post to her mom. She shared that she was thinking "of what an amazing mother I have and how nothing could be better."