Why Diddy And His Late Ex Kim Porter Called Their Relationship Quits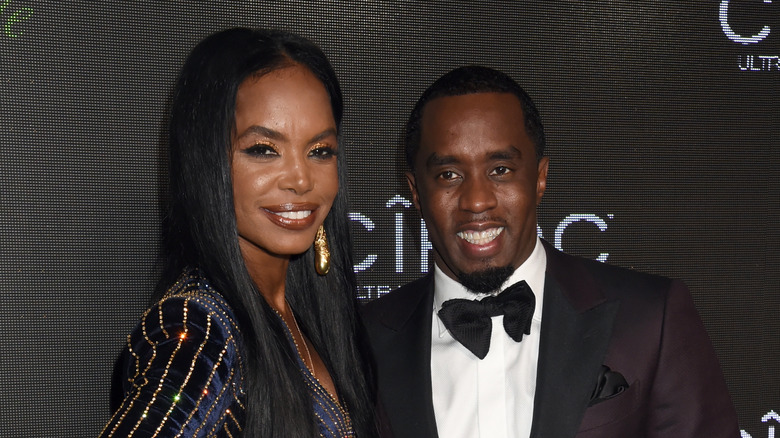 Film Magic, Inc./Getty Images
Jennifer Lopez, Cassie, and Yung Miami are a few of the biggest names in Diddy's relationship history. However, it appears that his decade-long relationship with the late Kim Porter, the mother of three of his seven biological children, supplied him with the largest surge of emotions in his life.
Diddy and Porter, a former model, were together from 1993 to 2007, although they split several times during their relationship — allegedly due to Diddy's infidelities (including his whirlwind relationship with Lopez). The former couple broke up for good in '07. Nearly a decade later, in 2018, Porter unexpectedly passed from pneumonia, as revealed by NBC in 2019. "It was later determined Porter died from lobar pneumonia," said the coroner's report. "The manner of death was certified as natural."
Given their long history and parental ties, Diddy had difficulty coping with her death. "Diddy is inconsolable," shared a source with Us Weekly. "Kim's passing has turned his life upside down." The source added that the parents "didn't always see eye-to-eye on things, but their love for their children and the deep respect they had for each other trumped any issue they had." However, the famed entrepreneur once pushed Porter to her limits within their relationship, leading her to make a definitive choice about their connection.
Kim Porter wanted a new start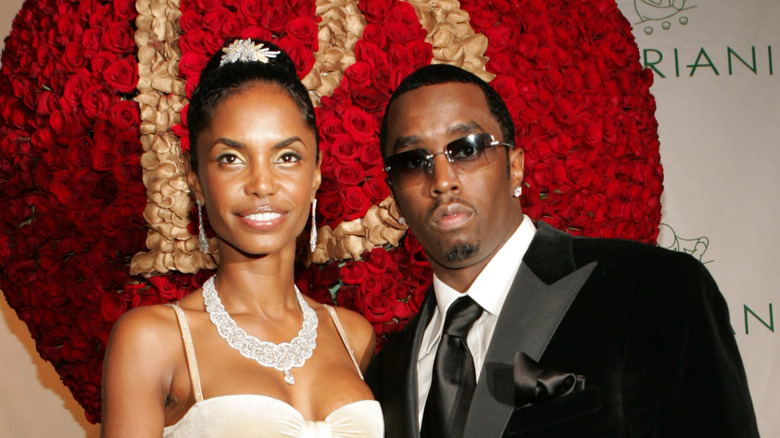 Kmazur/Getty Images
In 2007, Kim Porter spoke openly with Essence and revealed the events that caused her to break up with Diddy for the last time. Although she addressed several of their public issues, including him not being ready to marry and fathering a child outside of their relationship while she was already carrying their twins, Porter seemed more perturbed by the overall consistent nature of his disregard for her feelings. "I left because at this point in my life I want something different for myself," revealed Porter. "I invested ten years, I have children, and I've always stood by him. But now it's time for me and what I want to do for Kim."
After Porter's relationship with Diddy concluded, she announced their split to the press. "After 10 years, I have decided to end my on-again, off-again relationship with Sean 'Diddy' Combs," Porter shared on "Insider" (via CBS). Porter also shared that her decision was influenced by her desire to make a mutually beneficial decision, not only for herself but for Diddy and their kids. "I look forward to moving on with my life and my career, and wish him prosperity, health and happiness in life and in love," she added.
Diddy hopes to find love in the future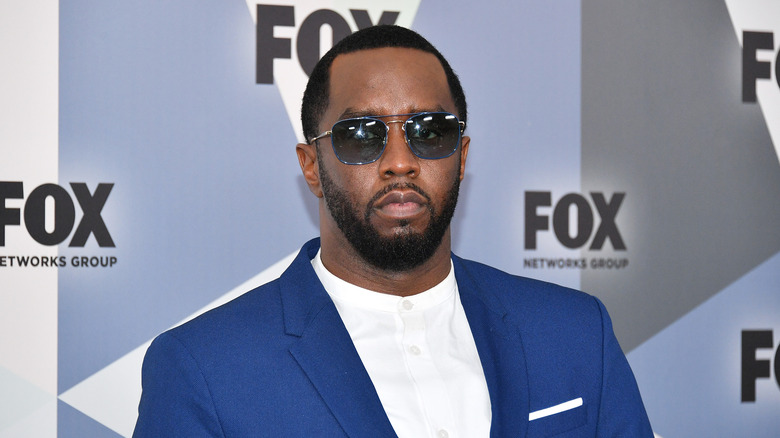 Dia Dipasupil/Getty Images
Even though Diddy has given several interviews proclaiming how he wished he'd treated Kim Porter better during their relationship, he hasn't given up on finding someone to spend his latter years with. He also shared his belief that Porter would approve of the path he's on. "I know that Kim would want somebody to love me," shared Diddy on the "Luv2Seelf" podcast. However, he's decided to take his time. "I'm not going to rush into something and it [is] a rebound situation and I'm trying to stop the pain," he continued. "I want to get my soul snatched. That's what it's going to take. Just a genuinely — love is really real."
Diddy has been romantically linked to several women — most famously Yung Miami, whose real name is Caresha Brownlee. And though Diddy expressed that he wasn't necessarily in love at the time of this interview on the "Luv2Seelf" podcast, their undefined fling seemed to be a great source of debate for fans of the duo. Unfortunately, they are no longer together. In May 2023, Yung Miami announced that they'd split. "That's not my man," revealed the rap star to The Cut."We had our own situation, I'm not gonna put a title on it." She added, "We were together every day at one point. He supported me, I supported him. I'll let the internet call it whatever they want to call it."