Hailey Baldwin Debuts New Short Haircut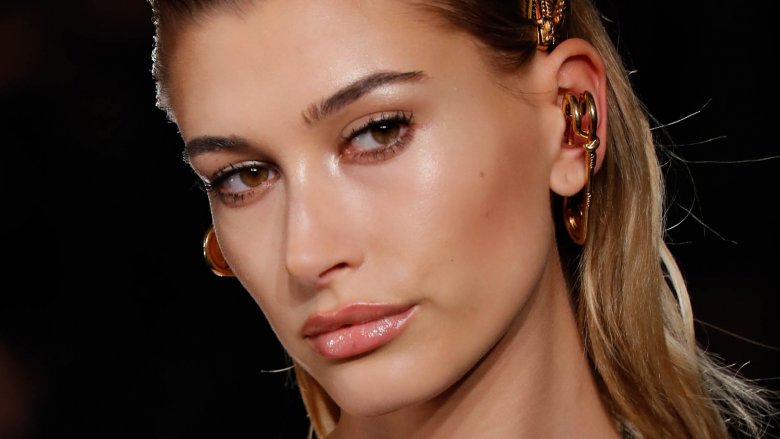 Getty Images
Is that really you, Hailey Baldwin?
On Wednesday evening, Dec. 12, 2018, the supermodel took to her Instagram Stories to debut a brand new, chin-length haircut with her fans.
Shortly after posting a snapshot of herself showing off her longer, signature blonde hairstyle during a recent photo shoot, the Drop the Mic co-host shared a photo of her new 'do with her 16.4 million followers. While giving herself heart-eyes, Baldwin donned an orange t-shirt and simply wrote in the caption, "Chopped."
As E! News noted, Baldwin, 22, may have been inspired by her 24-year-old husband Justin Bieber's latest look. Readers may remember that the "Sorry" singer did away with his own longer locks when he shaved his head in late October 2018.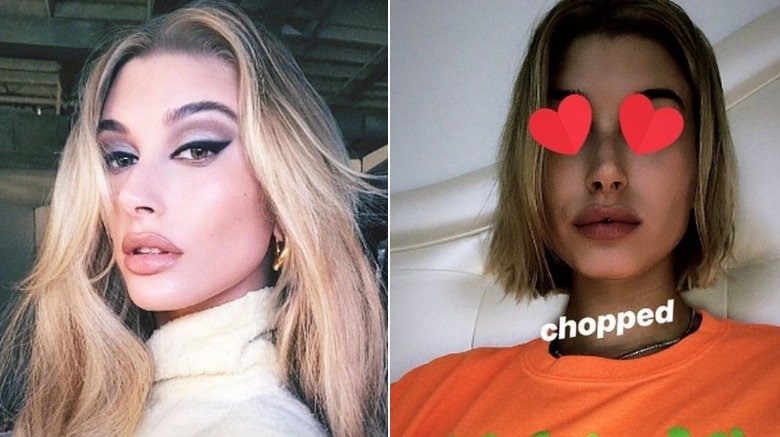 Instagram
Baldwin's change of appearance isn't the only reason she's making headlines this week. As Nicki Swift previously reported, she took a stand against online bullying over the weekend, in the wake of social media trolls writing negative comments about her whirlwind romance with Bieber. While the couple dated on and off for years, they secretly tied the knot at a New York City courthouse in mid-September 2018 after officially getting back together this past June.
"Being off of Instagram is the best thing ever," Baldwin wrote in a series of text-posts at the time, before opening up about the mental toll this ongoing criticism has unfortunately taken. "Whenever I take breaks from it I feel so much better, so much happy as a person...the second I come back on I get immediate anxiety, I get sad and I get worked up." She continued, "It's hard to focus on your well-being and mental health when each time you open Instagram someone is tearing apart your job, or your relationship or essentially any of the things in your life that are positive."
As the model added, "I just don't believe we're called to live a life where we're so easily caught up in strangers opinions on something they have NOTHING to do with."