Why Hallmark Star Ryan Paevey Ditched His Role On General Hospital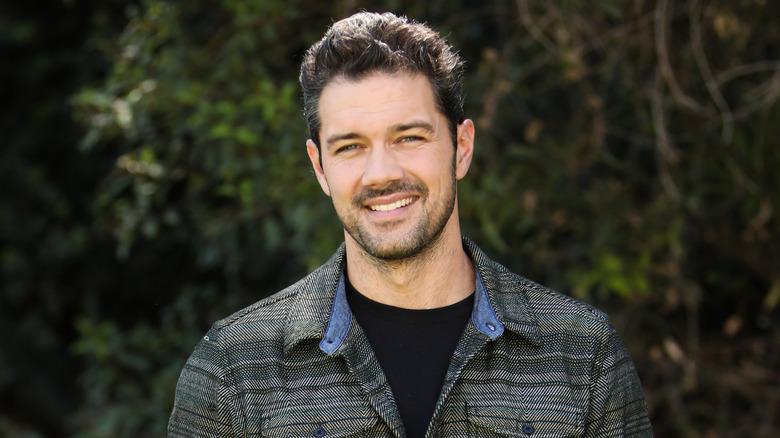 Paul Archuleta/Getty Images
The finality of Ryan Paevey's "General Hospital" exit was one of those situations that might have left fans wondering if there was some drama brewing behind the scenes. After five years of playing one of Port Charles' most upstanding residents, do-gooder detective Nathan West, Paevey was given a heroic death that would make a future return to the show a bit tricky.
Sometimes, writers bury characters due to unresolvable issues with the actors who play them, whether it's disagreements over storylines or bad on-set behavior. But Paevey wasn't peeved with his send-off. In fact, he loved being killed off. "My death was the best thing I've ever gotten to play. The stuff in the hospital was so well-written," he told Soaps in Depth. "I was really amazed and, to be honest, honored they wrote it for me." These certainly are not the words of a man who was disgruntled with the show's writers.
Paevey was also so moved by Nathan's funeral scene that he told Soap Opera Digest there were times he found himself crying in his casket. "So many people that I had grown close to gave such absolutely mind-blowing performances for what was really a storyline that took care of my character," he said. So, if he felt a connection like that with his co-stars and his character, why did he leave?
Ryan Paevey was ready for some action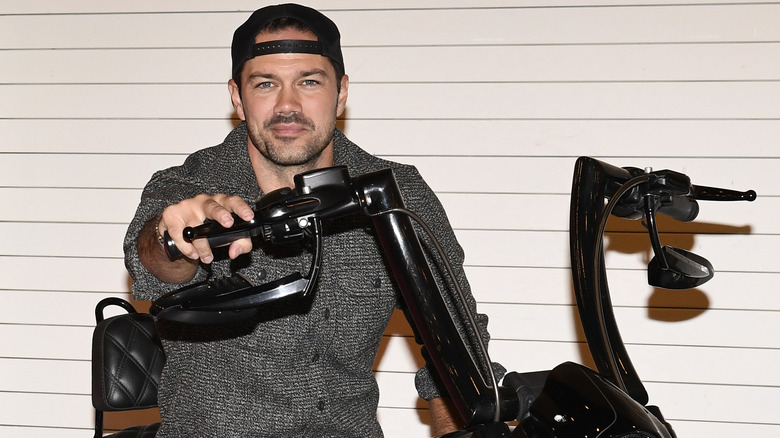 Michael S. Schwartz/Getty Images
After Ryan Paevey's final "General Hospital" episode aired, he took to the X platform, formerly known as Twitter, to inform his fans that his exit from the show was entirely his decision. He later explained to SoapHub that his four-year contract was about to expire, and instead of renegotiating a new one, he wanted to look for new career opportunities. "It's an amicable parting," he said.
One of Paevey's post-GH goals was to prove he has what it takes to be an action star. He revealed that he had begun training in stage combat, which would allow him to show producers he's capable of performing choreographed fight scenes. Like many actors, he would love to get cast in a Marvel film someday, and he wouldn't be the first soap star to make such a transition. "Thor" actor Chris Hemsworth once appeared on the Aussie soap "Home and Away" and "Black Panther" star Michael B. Jordan played Reggie on "All My Children." Paevey told Soap Opera Digest that he had also taken up trap shooting so he would be more comfortable handling a gun, another skill that could come in handy when auditioning for action movies.
Paevey definitely possesses the bravery of an action hero. "I didn't have anything lined up; I had no idea what was next," he said of the state of his acting career when he left "General Hospital." What was next for him wasn't the superhero role of his dreams — but he did get to do some stunt work.
Ryan Paevey has no plans to leave Hallmark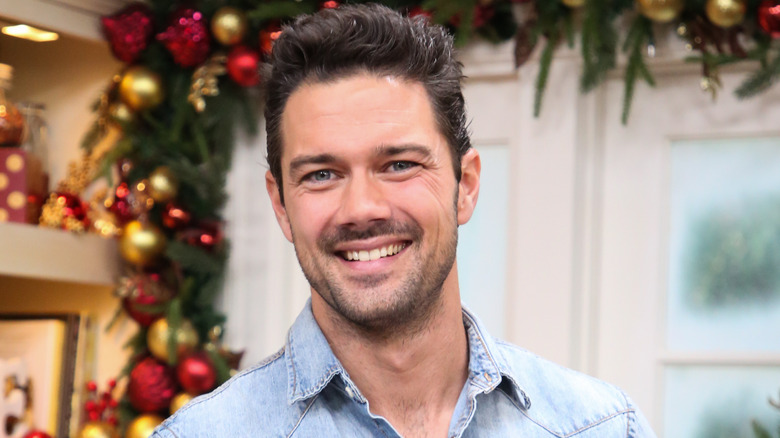 Paul Archuleta/Getty Images
In 2022, Ryan Peavey told Soaps In Depth it's unlikely that he will ever return to "General Hospital." But by then, he had signed a new contract that was going to keep him busy: an exclusive deal to star in multiple Hallmark Channel movies. Before accepting this offer, he had already secured his position in the pantheon of the feel-good network's most popular leading men. He first charmed Hallmarkies by appearing in the 2016 Jane Austen-inspired romance "Unleashing Mr. Darcy," and he quickly established himself as one of Hallmark's go-to guys for its holiday fare, including "Christmas at the Plaza" and "Hope at Christmas." His deal means he won't be following in the footsteps of another "General Hospital" alum, Jen Lilley, by leaving Hallmark for the Great American Family Channel.
Paevey traded snow for sand when he appeared in the 2022 Hallmark film "Two Tickets to Paradise," which was filmed in Hawaii. "There are surfing scenes. I said, 'Do not hire a double. I will do it,'" he told TV Insider. His wish to get paid to surf was granted, and if he keeps getting his way, he's going to bring more action to Hallmark instead of leaving the network for his shot at becoming an action star. "Someone mentioned I was like the Tom Cruise of the Hallmark universe," he said. "I would love to be the guy that does stuff. Up for anything. Climbing, surfing, kayaking bikes, whatever."