AHS's Leslie Grossman Speaks Out About Former Co-Star Amanda Bynes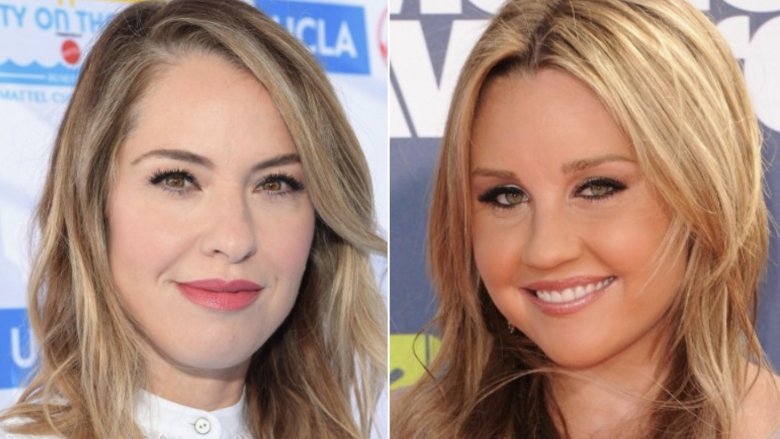 Getty Images
Actress Leslie Grossman has opened up about her former What I Like About You co-star Amanda Bynes.
The American Horror Story star sat down with actress Busy Philipps on her E! talk show Busy Tonight, and she discussed Bynes' progress since sparking headlines for erratic behavior in the early 2010s. "She's doing fantastic, she really is," Grossman told Philipps. "She looks beautiful, and she's very eager to get back into acting, which I think she'll have no problem with."
She continued, "I think everyone wants to see her doing something." Grossman noted, however, that Bynes is "really committed to doing fashion."
Grossman also commented on her time working with Bynes on the TV show What I Like About You, which aired for four seasons from 2002 to 2006. "I met her when she was 16 years old and you don't know what you're gonna get when you meet a young star of a show, it could be a nightmare. [But] from the get go, [she was] the sweetest, the funniest, the most hard working, and just a wonderful person," Grossman revealed.
She continued, "That show was a really fun and good time in my life, and we had such a good time doing that."
Further commenting on Bynes' journey, Grossman stated, "I think all of us have had tough times in our lives, and we haven't had to do it in front of the glare of a camera," adding, "I'm very, very proud of her, I really am. She's doing great."
In late November 2018, Paper magazine published an interview with Bynes, revealing just how the former child star is doing these days. Bynes shared that she'd love to use her education from the Fashion Institute of Design & Merchandising to start her very own clothing line. But, she said, she'd love "to get back into acting first."
We can't wait for Bynes' inevitable comeback to either the big or small screen. We'll be rooting for her.