Corey Gamble Turned Down Joining A Popular TV Show For Kris Jenner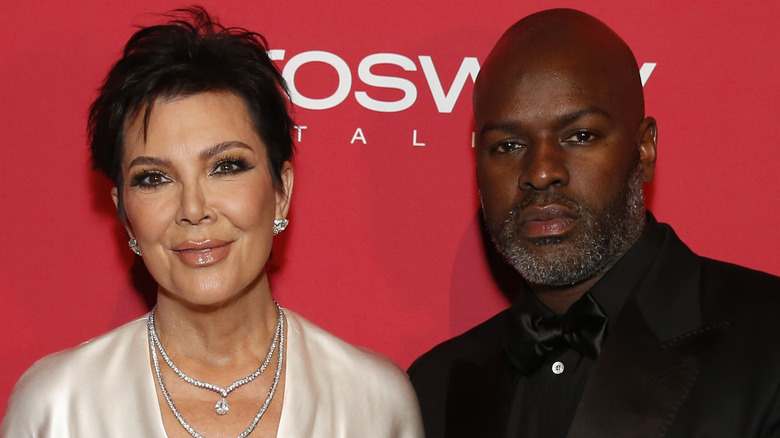 Rob Kim/Getty Images
Talent manager Corey Gamble is not only known for dating Kris Jenner but also for being a part of the hit reality television show "The Kardashians." However, what you might not have known about Gamble is that he could have had a part in another successful television drama if it wasn't for Jenner's jealousy.
Gamble and Jenner first sparked their romance in 2014 after they met in Ibiza amidst her divorce from Caitlyn Jenner. The couple hit it off and constantly hung out over the next year. In 2015, Gamble made his debut on "Keeping Up with The Kardashians," and many of Jenner's daughters were a bit skeptical about their mother's latest relationship. Kim shared in the episode, "I'm worried about Mom a little bit. She doesn't listen to me when I'm like, 'You know, you should really take it slow' ... I just hope that my mom really thinks things through because I don't want her to rush into anything," per People.
Despite all the doubt, even from Jenner's daughters, Gamble proved them wrong. The two have developed a strong relationship that has lasted years, and Gamble has continued to appear on episodes of "Keeping Up with The Kardashians" and "The Kardashians." The road manager has even had a few dramatic moments on the show himself. However, Gamble could have taken his drama to a more serious role, but he rejected it for his beau.
Corey Gamble could have been on Yellowstone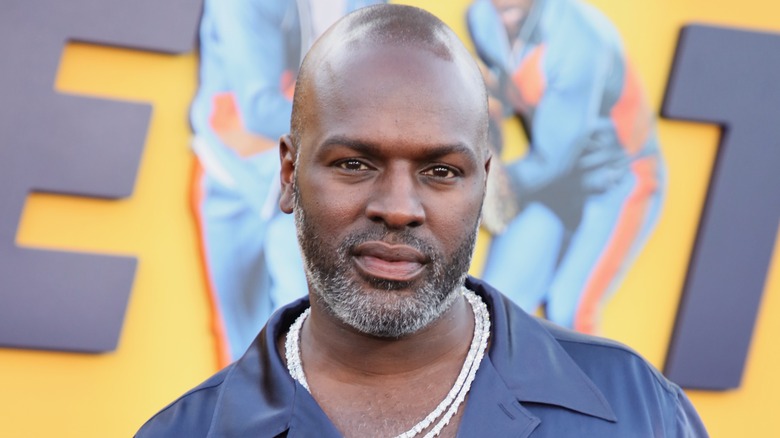 Robin L Marshall/Getty Images
Corey Gamble had a chance to grab his cowboy boots and hat and play a rancher, but he turned it all down for Kris Jenner. That's right — the road manager was offered a role on the smash hit show, "Yellowstone," but didn't accept the offer.
"If it wasn't for you [Jenner], I would be a Yellowstone star," Gamble revealed in the Season 4 premiere of "The Kardashians," via Daily Mail. Jenner's daughter Kim Kardashian was in utter shock after Gamble's confession that he was not only offered a role on the show but turned it down. "They asked you to be on Yellowstone and you said no?!" Kim said.
That's when Kris interjected and confessed that she was the reason he didn't accept the job. "Correct, because I told him to say no. Because I thought he was gonna have to have a romantic relationship," she said. However, if the roles were reversed, Jenner admits she would have gone on the show without hesitation, especially because of her love for Kevin Costner.
This isn't the first time Jenner's jealousy has peeked through on the reality show. On a 2020 episode of "Keeping Up with the Kardashians," the momager was jealous of their adopted dog named Bridgette, who stole Gamble's attention, per E! News. Jenner jokingly suggested that the dog was her "competition." Jenner clearly doesn't like anything to derail her relationship, so while they were able to compromise on the dog, Gamble's acting career in "Yellowstone" bit the dust.
Kris Jenner and Corey Gamble share an immense love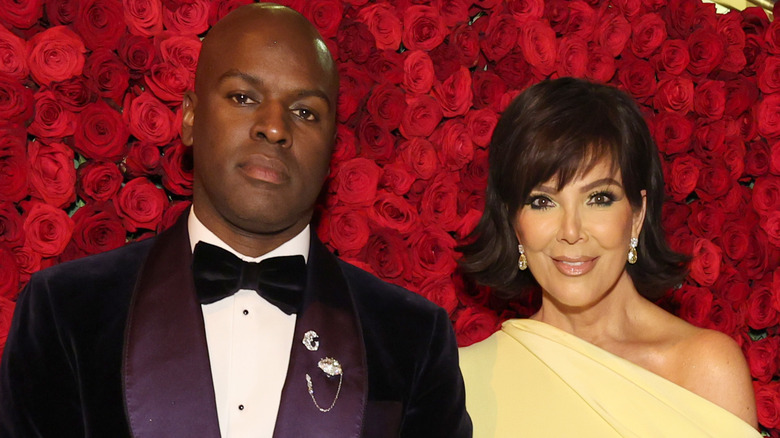 Cindy Ord/mg22/Getty Images
In the end, neither "Yellowstone" nor a dog could come between Kris Jenner and Corey Gamble's love. In August 2022, Jenner took to her Instagram story to wish Gamble a happy anniversary. "Happy anniversary to the most amazing man @coreygamble!! I can't believe it's been 8 years!!! I love you babe," wrote the momager, per Stellar. As each year passes, the couple's love for one another only grows. By 2024, the couple will have been together for ten years, which makes many fans wonder if the business manager will ever walk down the aisle again.
A source close to Jenner admitted to the Daily Mail in 2023 that the mom of six has no intention of walking down the aisle with Gamble. They shared, "Kris is not engaged to Corey, and she has no plans to be. She really has no need to marry him because she has exactly what she wants with him right now." 
Although Jenner may not have plans to wed Gamble, that doesn't mean she doesn't consider the road manager marriage material. During an episode of "The Late Late Show with James Corden," Jenner was tied to a lie detector and asked a series of questions, one of which happened to be whether Gamble was husband material or not. Jenner had no hesitation when she answered, "Yes, he is. He's the best." The answer was true, so who knows, maybe one day Jenner will change her mind and say "I do" again.