Roseanne Star Michael Fishman Calls It Quits With Wife Of Over 19 Years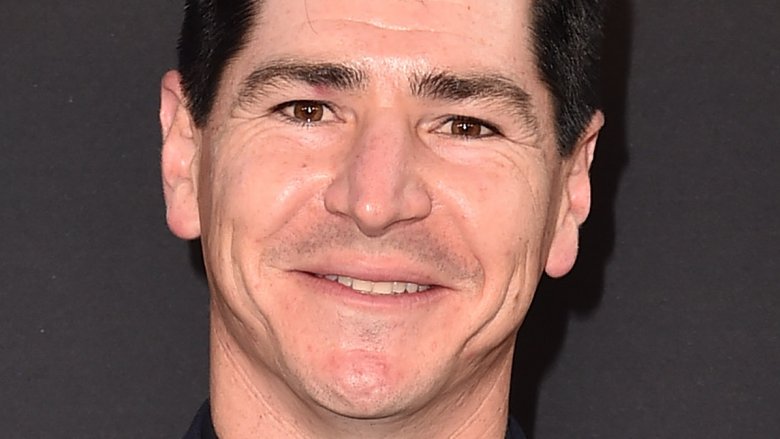 Getty Images
Michael Fishman, who's played D.J. Conner on Roseanne and The Conners, has split from his wife, Jennifer Briner.
TMZ reports that Fishman and Briner have taken steps to end their marriage of over 19 years. On Thursday, Dec. 27, 2018, the two went to court to file for separation together. Their breakup has reportedly been "amicable." According to TMZ, Fishman and Briner first started separating in June 2017, but they apparently put any moves toward an official split on hold after the Roseanne reboot was stopped following star Roseanne Barr's racist tweet and the show's subsequent cancelation.
Fishman and Briner married back in 1999, when the actor who played Barr's TV son was still a teenager. They share two teenage children together: 18-year-old son Aaron and daughter Isabelle, who is a freshman in high school, according to Page Six.
Fishman, 37, previously talked about Briner in an interview with DadofDivas.com. He said, "My wife is my hero because my kids' academic success is undoubtedly due to her dedication when they were little. She read to them constantly, went over letters, numbers, basic math, basic reading, the foundation is what they build on." He continued, "I teach concepts, life skills, and large ideas."
At the time of this writing, it is not yet known just what led to Fishman and Briner's breakup.
Fishman and Briner aren't the only celebrity couple to have broken up in recent weeks. News that actress Hailee Steinfeld and singer Niall Horan, who were thought to have been together romantically since February 2018 (via People), went their separate ways broke in mid-December.
Former Destiny's Child member Michelle Williams also had a breakup of her own. She announced her split from her fiancé, Chad Johnson, earlier in the month. "Things didn't work out. The healing that needs to take place is a must!" she shared with her Instagram followers.