Penny Marshall Death Certificate Reveals Her True Cause Of Death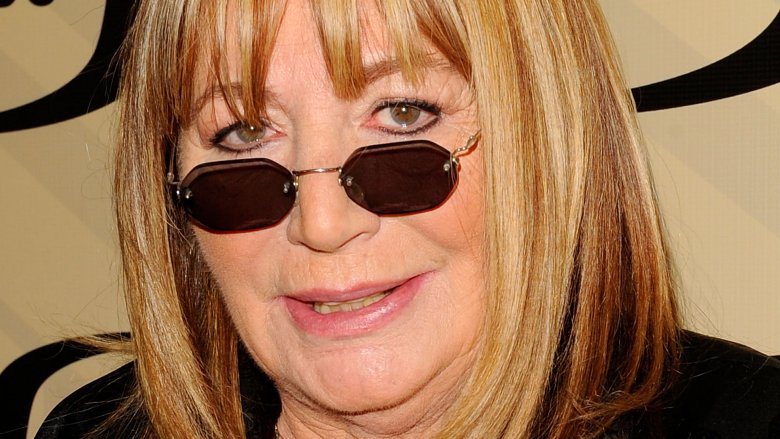 Getty Images
Penny Marshall's cause of death has been released to the public.
The late actress and director's death certificate was issued on Monday, Dec. 31, 2018, as reported by TMZ. According to the official document, Marshall's death has been primarily attributed to heart failure. However, it was noted that cardiovascular disease and diabetes also contributed to the Laverne & Shirley star's passing.
Marshall, whose full name was Carole Penny Marshall, died at her Hollywood Hills, Calif. home on Monday, Dec. 17, 2018. Her death certificate listed her time of death as 9:10 p.m. She is said to have passed away peacefully. She was 75 years old.
Besides starring in Laverne & Shirley, Marshall also acted in The Odd Couple, Paul Sand in Friends and Lovers, Happy Days, and more. She notably directed films like 1986's Jumpin' Jack Flash, 1988's Big, 1992's A League of Their Own, 1994's Renaissance Man, 1996's The Preacher's Wife, and 2001's Riding in Cars with Boys.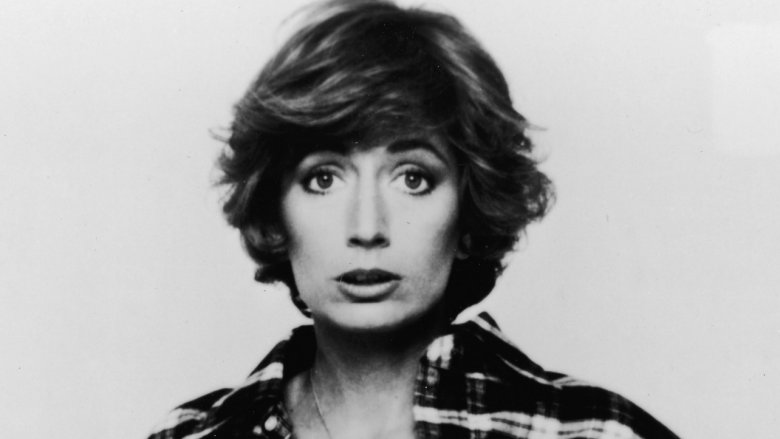 Getty Images
"Our family is heartbroken over the passing of Penny Marshall," the celebrity's family said in a statement at the time of her passing, as obtained by Us Weekly. "Penny was a tomboy who loved sports, doing puzzles of any kind, drinking milk and Pepsi together and being with her family."
The celebrity's family continued, "As an actress, her work on Laverne & Shirley broke ground featuring blue-collar women entertaining America in prime time. She was a comedic natural with a photographic memory and an instinct for slapstick. When Penny directed Tom Hanks in the movie Big she became a pioneer as the first woman in history to helm a film that grossed more than $100 million. She did it again with A League of Their Own."
The statement went on, "She directed many stars including Geena Davis, Robert De Niro, Whoopi Goldberg, Robin Williams, Madonna, Denzel Washington, Rosie O'Donnell and Whitney Houston. She even gave Mark Wahlberg his first acting job. Penny was a girl from the Bronx, who came out West, put a cursive 'L' on her sweater and transformed herself into a Hollywood success story. We hope her life continues to inspire others to spend time with family, work hard and make all of their dreams come true."
After news broke that Penny Marshall had passed away, celebrities took to social media to mourn and pay their respects to the legendary entertainer. Actor-director Rob Reiner, who was married to Marshall from 1971 to 1981, tweeted out, "I loved Penny. I grew up with her. She was born with a great gift. She was born with a funnybone and the instinct of how to use it. I was very lucky to have lived with her and her funnybone. I will miss her."
Star Trek star George Takei wrote in a post on Twitter, "Penny Marshall brought us great laughter and truly broke new ground as a director. Neither a schlemiel, nor ever a schlimazel, she shall be missed by her many fans. Rest in peace."
Sabrina, the Teenage Witch actress Melissa Joan Hart also addressed Marshall's passing. She shared a photo of Marshall on Instagram, and, in the caption, she said, "Heartbroken to learn that #PennyMarshall has passed away!!" She went on, "The Marshall family holds a special place in my heart for being so kind and creative and encouraging to other artists. But she was a special role model for female comedians like myself."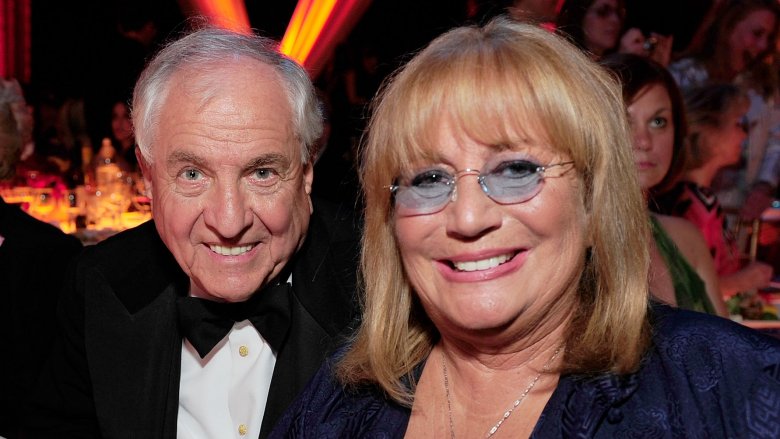 Getty Images
Marshall's body was cremated on Dec. 26, as noted by Us Weekly. Her sister, Ronny Hallin, received Marshall's remains the following day.
Hallin, 80, had previously remarked on Marshall's passing. Speaking with The Post (via Page Six), Hallin said that her sister was "ready" to go. She said, "She always said, 'I had a great life.'"
Hallin noted, "Penny was great — I loved her."
Hallin also mentioned that Marshall knew that she'd also be remembered for playing Laverne DeFazio on Laverne & Shirley, which aired from 1976 to 1983. "No matter how many movies I direct, I'll always be Laverne," Hallin recalled Marshall once saying. She added, "It was fine with her."
Besides her sister, Marshall is survived by her daughter, Tracy, and her three grandchildren.
Marshall was predeceased by her older brother — actor, writer, and director Garry Marshall — who's best known for directing films like Pretty Woman and The Princess Diaries. He was also the creator of such popular shows as The Odd Couple, Mork & Mindy, Laverne & Shirley, and Happy Days.
Garry passed away on July 19, 2016, as reported by The Hollywood Reporter. According to the publication, he'd died of a stroke and complications from pneumonia. He was 81 years old.