Cindy Crawford's Teenage Son Arrested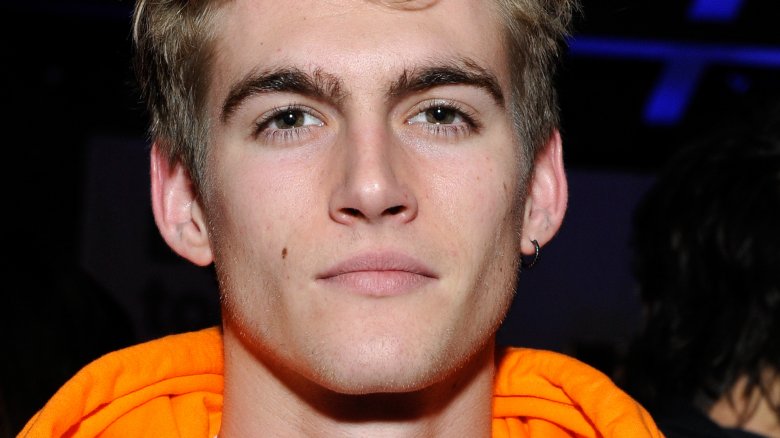 Getty Images
Supermodel Cindy Crawford's son, Presley Gerber, ended 2018 with some serious legal problems.
Gerber, whose father is businessman and former model Rande Gerber, was arrested on Sunday, Dec. 30, 2018, as reported by TMZ. According to the celebrity gossip rag, Gerber was pulled over by police for speeding in his Tesla in Beverly Hills around 4 a.m. The 19-year-old model allegedly smelled strongly of alcohol, so the cops ordered him to complete a field sobriety test, which he reportedly failed.
According to USA Today, Gerber was subsequently arrested and booked for driving under the influence around 5:30 a.m. He was later said to have been released by about 12:15 p.m. While TMZ reports that he was released without bail, Radar Online claims that the Beverly Hills Police Department Watch Commander confirmed that Gerber was released on $15,000 bail.
As noted by TMZ, Gerber's specific blood alcohol level wouldn't have mattered where his arrest was concerned. The legal drinking age in California is 21 years old, and anyone under that age who is found drinking can be arrested for having any alcohol in their system.
If found guilty of driving under the influence, which would be considered a misdemeanor, Gerber will reportedly "automatically" have his license suspended for a minimum of one year, as California has a zero tolerance policy regarding minors drinking and driving. According to People, Gerber could also be ordered to pay up to $250 in fines.
Scott Spindel, Gerber's lawyer, spoke with TMZ following his client's arrest and noted that Gerber's never been arrested before and has no criminal record. "Presley Gerber takes this very seriously and is taking the necessary steps to address the allegations," Spindel said.
Following Presley Gerber's December arrest, a source spoke with Radar Online and claimed that both Gerber and his famous model sister, Kaia, are known for their hard partying lifestyle. "Those kids are always wasted, they just do grown-up stuff with Rande and Cindy all the time," the insider alleged.
"They drink at parties all the time, they don't have a regular life," the source continued, adding that life, to Gerber and his 17-year-old sibling, "is just one big party."
Presley Gerber has made a name for himself in the modeling world, following in the footsteps of his famous parents. As noted by Refinery29, he is represented by IMG Models and has been involved in many big campaigns, including ones for Calvin Klein, Yves Saint Laurent, and Pepsi. He's also walked the runway for the likes of Dolce & Gabbana, Moschino, Tommy Hilfiger, and Prabal Gurung (via People).
Given how they're both models, Gerber and his sister have reportedly remained close over the years, presumably bonding over their similar careers. "We're a close family, especially me and my sister, so it's definitely cool," Gerber, who made his catwalk debut when he was 16 years old, told People magazine in February 2018. "We get to travel together half of the time, so it makes it a lot less lonely."
With his success in the industry, it's understandable that Gerber would want to continue on with his modeling career, postponing any plans to attend college. "It's not looking like I'm going to be heading there any time soon," he shared with People, though he admitted that he may further his education in the future.
"I wanted to go for a minute and then I just started working. And now I'm having so much fun, it's like: Don't fix it if it's not broken," he explained to the magazine.
Since his arrest, Gerber has apparently been focusing on the future. Days after he was charged with a DUI, he took to Instagram to share a video of himself designing a tattoo of the state of California with famous tattoo artist Jon Boy (real name Jonathan Valena) and getting it inked on his upper left arm. In the caption, he wrote, "Happy New Year.. to bigger and better things."
He'll no doubt have some legal issues to deal with in 2019, given his arrest at the end of 2018, but we're glad to hear that he's not letting anything get him down ... as long as he's learned his lesson about drinking and driving, that is.