Meghan Markle's Father Has A Scathing Opinion Of Her Marriage To Prince Harry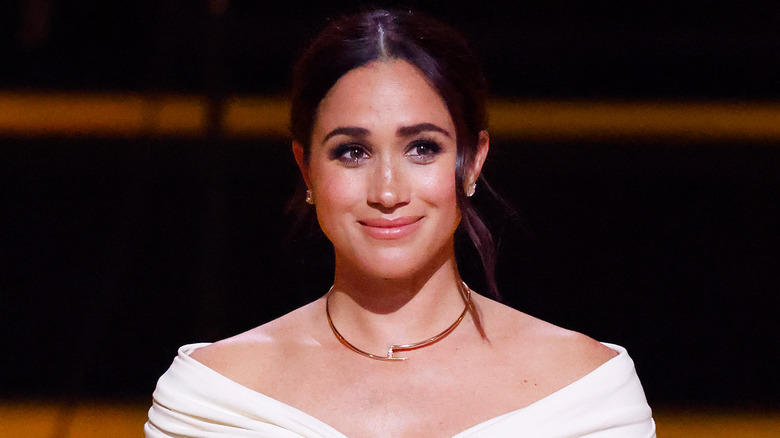 Max Mumby/indigo/Getty Images
Meghan Markle's father, Thomas Markle Sr., isn't afraid to speak his mind, as he often has, and hasn't held back when it comes to how he feels about his daughter's marriage to Prince Harry.
Meghan has had a complex relationship with her father, although it started out very loving. As a child, the Duchess of Sussex often joined Thomas on television sets as he worked behind the scenes, per Esquire. In 2013, the "Suits" actor shared a touching moment when she would see her dad's name on screen in the post credits. She shared, "I could watch the end credits so I could give the screen a kiss when I saw my dad's name go by." So, what changed?
In 2016, Meghan began her secret romance with Prince Harry, but this wasn't when her relationship with her father started to falter. In 2018, in the days leading up to one of the biggest moments of her life — her royal wedding to Prince Harry — Meghan had to deal with a scandal involving her father. According to the Daily Mail, Thomas staged photos of himself in a cafe reading up on Britain and looking at images of Meghan and Harry. The actor claims she gave her father the chance to fess up that the photos were staged, but he lied to her. Thomas refused to go to the royal wedding and has since had an estranged relationship with his daughter, but he hasn't been shy about sharing his opinions of their marriage.
Thomas Markle says Meghan has a hold over Prince Harry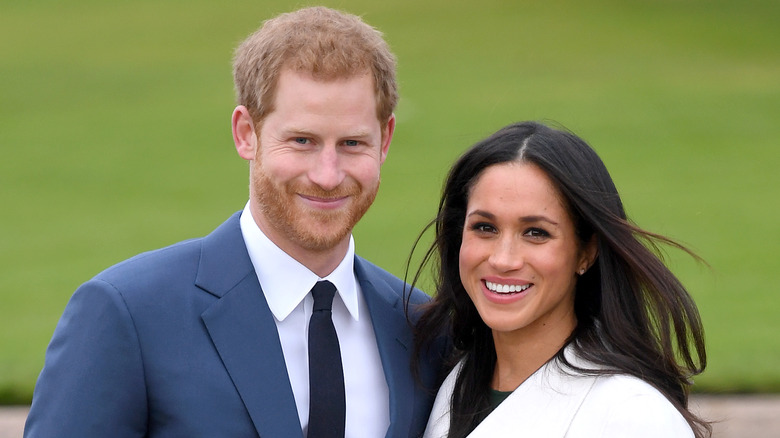 Karwai Tang/Getty Images
Since Meghan Markle and her father Thomas Markle's relationship faltered in 2018, he hasn't gone down quietly. He's made multiple attempts at gaining the Duchess of Sussex's attention via interviews and pleas. In July 2018, about two months after Meghan wed Prince Harry, Thomas begged the royals to forgive him in The U.K. Sun. He shared, "If I had one message for her it would be that I'm sorry for anything that went wrong. I'd like to put our differences behind us and get together. I miss you very much." But Thomas' plea went unanswered.
Five years later, Thomas continues to beg for reconciliation, but he's also sharing some harsh opinions about his daughter's marriage to Prince Harry. According to the Daily Mail, in September 2023, Thomas sat down with "Good Morning Britain" to share more of his story. He reflected on how he believes Meghan has changed for the worse since she was a child to now. He shared, "I never saw the kind of woman she turned into. I am shocked. She is not the person I knew as my daughter." As if that wasn't bad enough, Thomas continued his rant by commenting on the couple's marriage. He said, "I think she has an influence on Harry more than he does on her." 
Meghan has constantly faced criticism over reportedly having a hold over Harry, and her father is only adding to that fire — but he didn't stop there.
Thomas Markle threw out the idea of suing Meghan Markle and Prince Harry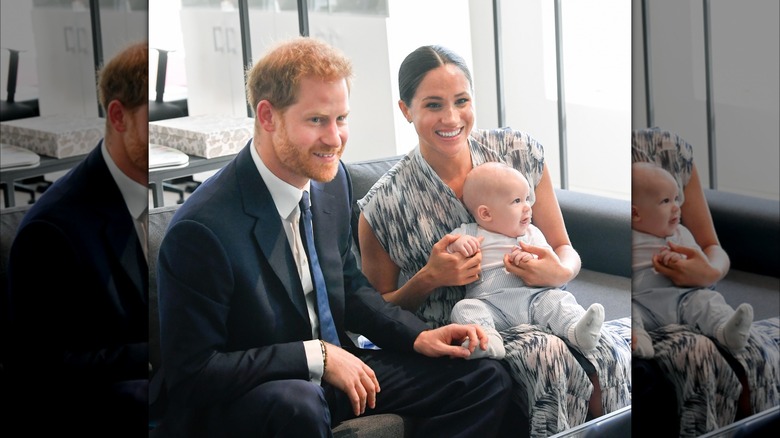 Pool/samir Hussein
If Thomas Markle is hoping to repair his relationship with Meghan Markle, well... he's not doing a great job. For years, his pleas to reconcile have gone unanswered and he has even brought up the idea of a potential lawsuit against Meghan and Prince Harry in hopes of meeting his grandchildren.
Meghan and Harry have welcomed two adorable children into their lives. They welcomed Archie Harrison in 2019 and Lilibet "Lili" Diana in June 2021. The family of four remains under the radar, and only those closest to Megan and Harry have met their kids, but it looks like that doesn't include Thomas. According to the Daily Mail, Thomas spoke with "Good Morning Britain" about how he has yet to see either of his grandchildren. Thomas said, "I'm heartbroken. I am very upset. This is a cruel thing to do to a grandparent — to deny the right to see a grandchild."
Not only has Thomas lost contact with his daughter, but also her kids, and he's not happy about it. He brought up a daunting scenario, sharing, "In California I can actually sue to see them but I don't want to do that. The other thing is I've done nothing wrong. There's nothing that points to say I'm a bad guy." Although he claims he doesn't plan on suing them, it's sure to be a scary thought for Meghan and Harry.