Jeff Bezos Reportedly Spotted With Alleged Mistress At Golden Globes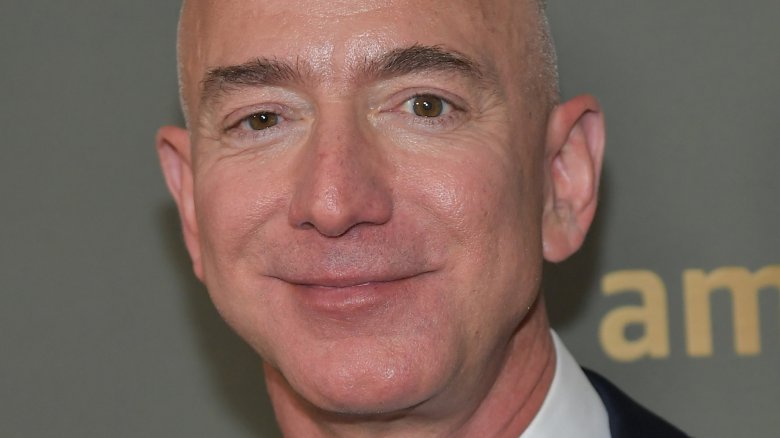 Getty Images
Billionaire Amazon CEO Jeff Bezos may have just announced his divorce from his wife of 25 years, but he's apparently long had a new lady love ... at least, according to reports.
Bezos was snapped with a woman that is not his wife while at the Golden Globes on Sunday, Jan. 6, 2019, as reported by Radar Online. AOL, however, notes that the photos were taken at an after-party at the Beverly Hilton Hotel. In the pictures, Bezos, who still wore his wedding ring, appears happy beside his rumored mistress.
So, just who is this other woman? According to Radar Online, that she is Lauren Sanchez ... wife of William Morris Endeavor talent agent Patrick Whitesell. Yikes.
On Jan. 9, the National Enquirer reported that Bezos, 54, had been having an eight-month affair with Sanchez, 49. The gossip rag claimed that they'd been investigating Bezos for four months and had learned that he'd been "whisking his mistress off to exotic destinations on his $65 million private jet." The paper also asserts that it was their dirt on Bezos that prompted him to publicly announce his divorce from wife MacKenzie, 48.
As Nicki Swift previously reported, Bezos revealed that he and his wife, who share four children, had been separated for some time and were going forward with a divorce. "As our family and close friends know, after a long period of loving exploration and trial separation, we have decided to divorce and continue our shared lives with friends," read a joint statement from the pair, which Bezos posted on social media. "We feel incredibly lucky to have found each other and deeply grateful for every one of the years we have been married to each other."
While the National Enquirer claimed to have photos proving Bezos and Sanchez's affair, they also shared text messages allegedly from Bezos to Sanchez, in which he reportedly confessed his love (and said quite a few cringeworthy remarks).
Page Six reported that Bezos and Sanchez grew close when she worked with him on the aerospace company Blue Origin. With her helicopter pilot experience, she reportedly filmed aerial shots for the Amazon big shot.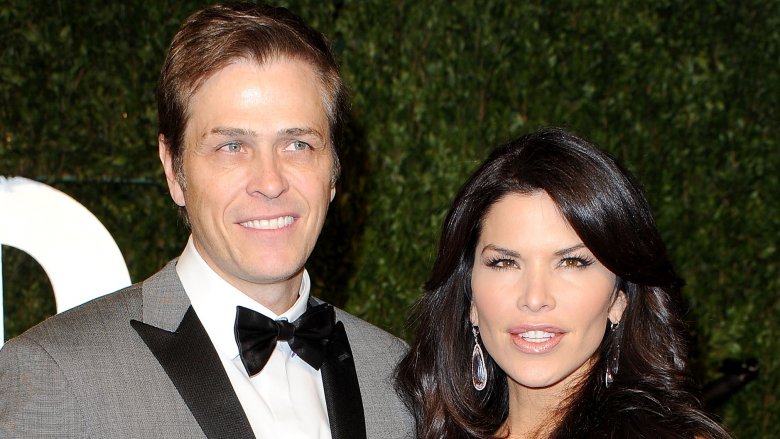 Getty Images
Following the National Enquirer's publishing of Bezos' alleged ongoing infidelity with Sanchez, Whitesell, 53, was said to have been "totally blindsided." A source told Us Weekly, "He had no idea how serious the affair was or how long it was going on for."
The insider added, "Patrick had no idea she was having an affair with Jeff."
Still, according to the magazine's source, Whitesell and Sanchez had allegedly been having issues in their marriage, but they'd been "trying to work things out."
A second source claimed to Us Weekly that Whitesell had actually introduced his wife, who is a former Good Day LA news anchor (via Page Six) and host of So You Think You Can Dance, to Bezos, suggesting "they work together on a documentary."
On Jan. 10, AOL reported that, like Bezos and his wife, Whitesell, who has represented the likes of Matt Damon and Hugh Jackson, and Sanchez are divorcing. They share two children, while Sanchez also has another child from an earlier marriage.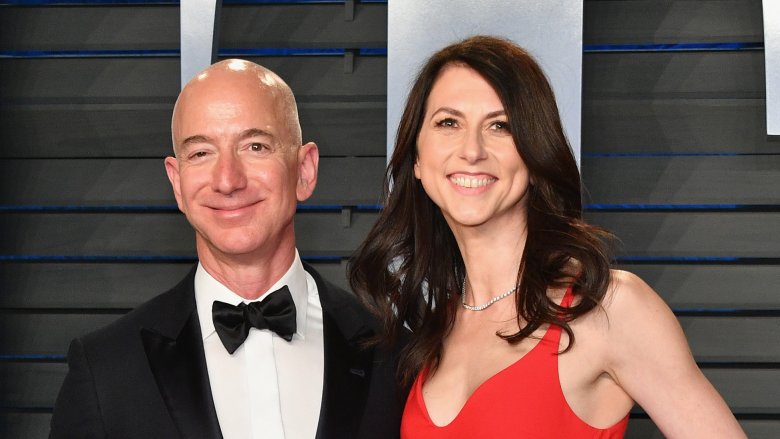 Getty Images
With Bezos' marriage to wife MacKenzie ending, he could stand to lose billions of dollars. Bezos has a reported worth of $137 billion, making him the richest person in the world (via Bloomberg Billionaires Index). He currently ranks above Microsoft co-founder Bill Gates, who is reportedly worth $93 billion, and famed businessman Warren Buffet, who sits on a reported $80.8 billion fortune.
But, presumably because he wasn't even a millionaire when he married MacKenzie back in 1993 — TMZ notes that he didn't become one until 1997 — the two reportedly didn't sign a prenup (via Page Six). This means that MacKenzie, a novelist, could snag a huge payday in the divorce.
If Bezos and his wife split their finances equally, Bezos could drop down to become the fifth richest person on the planet. Meanwhile, MacKenzie has the potential to get half of Bezos' money in the split, which would earn her a whopping $68 billion. Should she be granted these billions in the divorce, she would become the richest woman in the world. MacKenzie Bezos would reportedly take the place of "Walmart heiress Alice Walton," who, at the time of this writing, reportedly has a net worth of $46 billion (via Refinery29).