Meghan Markle, Prince Harry Reportedly Preparing For Baby's Birth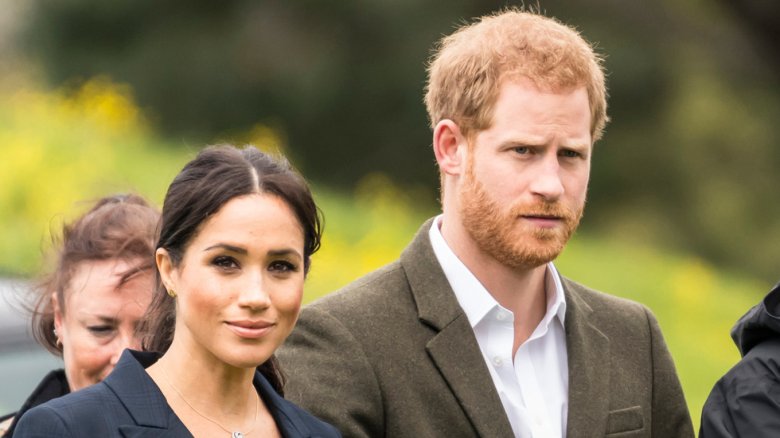 Getty Images
Meghan Markle and Prince Harry are getting closer to becoming parents, and they're reportedly busy prepping for the big day that they welcome their first child into the world.
A source told Us Weekly that the royal couple is looking for a hospital where Markle can comfortably deliver their baby. A top contender is reportedly Frimley Park Hospital located in Surrey, England. The insider shared, "It will be much less chaos and more of a private event than if she gives birth in London [at high-profile St. Mary's Hospital] like Kate did."
Us Weekly notes that Frimley Park Hospital is just 20 minutes away from Markle and Harry's Frogmore Cottage home.
A second insider revealed to the magazine that Markle and Harry are also searching for a nanny," stating that they're "looking into hiring the perfect nanny, someone trusted and trained at one of the best places in the U.K."
Meghan Markle and Prince Harry, who wed in May 2018, announced the following October that they were expecting their first kiddo. Markle is reportedly due sometime in the spring.
The Sun's Royal Correspondent Emily Andrews suggested that Markle might give birth in "March or early April."
In late December, Markle was reportedly "glowing" as she greeted citizens at the Church of St. Mary Magdalene at Sandringham after a Christmas service. "She said, 'We are excited. We're nearly there.' I said, 'Enjoy every moment, being a mother is a wonderful thing,'" a woman present outside the church shared with E! News.
She continued, "She was doing her duty as a royal with the crowds, shaking hands, etc. But when I asked her about the baby, she changed totally. She was glowing and instinctively went for her stomach. It was lovely."
According to Elle, it's been widely speculated that Markle and Harry are having twins, but, at the time of this writing, that's just hearsay, as neither Markle nor Harry have addressed the rumor.