Sad Details About Hallmark Star Ashley Williams' Personal Life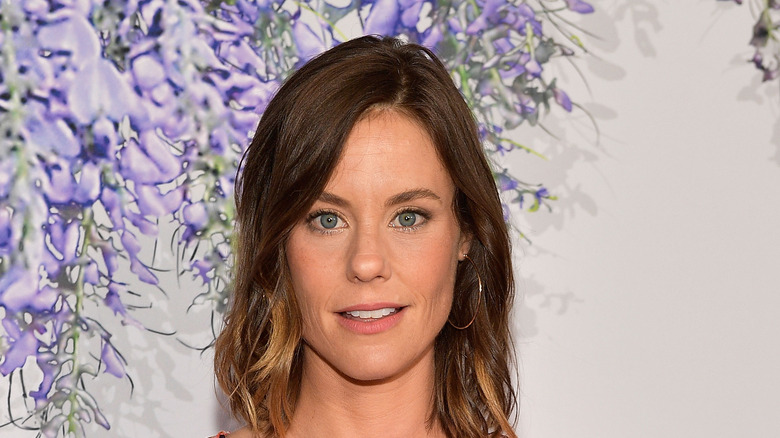 Matt Winkelmeyer/Getty Images
Ashley Williams is used to playing characters that start out with some form of hardship and ultimately end up with a happy ending. While the Hallmark star is happily married to Neal Dodson and a proud mom of two, that doesn't mean she hasn't faced some difficulties throughout her life. As a busy working actor, she is constantly on the go and shared in 2021 that she hadn't been home for a year since the COVID-19 pandemic. "Today marks one year since I left home and came to Canada to direct a movie. I haven't been back since. The world fell apart. I've crashed with family, in hotels, probably ten different @Airbnb's," she wrote on Instagram. While she stated that being a nomad was "colorful, strange, and inspiring," she admitted that she missed her home in New York City.
Williams has also endured far worse things than feeling displaced during lockdown. Although you wouldn't know it by her megawatt smile, the actor went through some tragedies in her personal life before that time, and the heartbreaking losses she experienced threatened to overwhelm her. 
Ashley Williams' mother died of Alzheimer's
On November 17, 2016, ABC News reported that Ashley Williams' mother, Linda Payne Williams, died from dementia at 73 years old. Prior to her death, Ashley opened up about her mother's dementia on "Good Morning America" and shared, "I'm finally at a point — my mother's finally at a point where I feel like it's okay to talk about it. There was a long time ... that she didn't want us to talk about it."
Ashley used her mom's death in a positive light to bring awareness to Alzheimer's. In a Facebook video, she stated that her mom loved to walk and that they shared many long strolls together. Along with her friend and fellow actor Nikki DeLoach, Ashley announced that she would walk for the organization Walk To End Alzheimer's in order to raise money. She continues her fight to end Alzheimer's and in a touching Instagram post from June 2022 dedicated to her mom, she wrote, "Sure, I try to keep it light in here ... but please know that underneath my silly dances and ridiculous memes, I'm always working. My mom made me this way. I fight for her, today. I fight to make her proud."
Ashley Williams had a miscarriage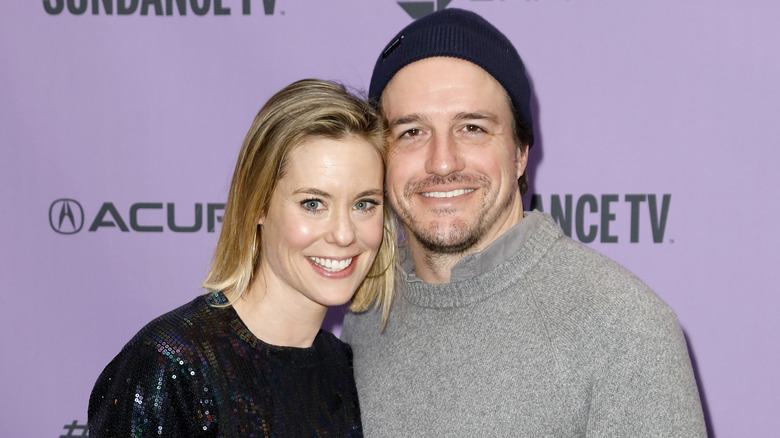 Tibrina Hobson/Getty Images
While many people prefer to keep their pregnancy loss a secret, Ashley Williams opened up about the miscarriage she had while eight weeks pregnant with her second baby. In an essay published on Medium, she revealed that she realized she was miscarrying while standing in Whole Foods with her son Gus. When she realized that one out of four women experience miscarriages at her age bracket, she wondered why it wasn't being talked about more. "My surprise increased in the days that followed when I reached out to close friends and found out that most had miscarried at least once. My question to each friend: Did you talk freely about it? No. They answered, and sighed right along side [sic] me," she wrote.
When asked what inspired her to open up about her experience, Williams told Country Living, "I'm not very good at keeping secrets. When I went through that I was just so surprised by how much secrecy I found in our culture surrounding it. It didn't make sense to me, so I wanted to write about it." She shared that the positive response she got was "overwhelming" and expressed her happiness that more women felt inspired to share their losses as well.