Kim Kardashian Confirms She's Having A Fourth Child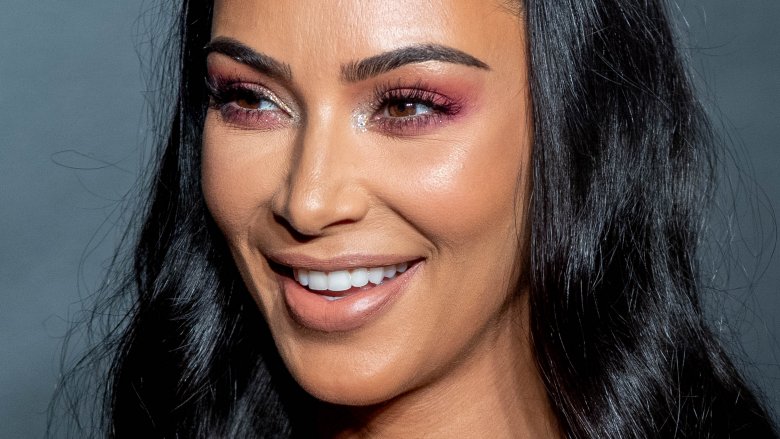 Getty Images
Kim Kardashian just revealed that she'll soon be a mother of four.
On Monday, Jan. 14, 2019, reality TV star Kim Kardashian appeared on Andy Cohen's Watch What Happens Live with her sisters Kourtney and Khloé, and, during their interview, she confirmed that she's expecting her fourth kid. "Are you working on another child?" Cohen asked Kardashian. Kardashian replied, "We are, yes."
Kardashian revealed that she knows when the baby, who is being carried via surrogate, is due, but she wouldn't give too much away. "It's sometime soon," she shared. She also announced that she and husband Kanye West are having a son — much to sister Kourtney's surprise. "Obviously I knew that, but I didn't think you were telling everyone," she exclaimed.
So, just why did Kim Kardashian decide to reveal the big news of her unborn baby's sex? Well, she apparently got a little loose-lipped during the holidays, so it apparently wasn't that much of a secret anymore. "I got drunk at our Christmas Eve party and I told some people," she explained. "I can't remember who I told because I never get drunk."
Rumors first circulated that Kim Kardashian and Kanye West were expecting their fourth child via surrogate in early January 2019. A source told Us Weekly at the time that their kid is due "in very early May."
Kardashian and West are already parents to three children: 5-year-old daughter North, 3-year-old son Saint, and 1-year-old daughter Chicago.
Watch What Happens Live host Andy Cohen is also expecting a child. During an episode that aired on Dec. 20, 2018, Cohen revealed, "If all goes according to plan, in about six weeks time, I am going to become a father thanks to a wonderful surrogate who is carrying my future." He later shared that his first child will be a boy (via People).
Congratulations to Kim Kardashian and Kanye West on their exciting baby news — and to Andy Cohen, too!