Michael Rapaport's Dramatic Firing From Barstool Sports Fully Explained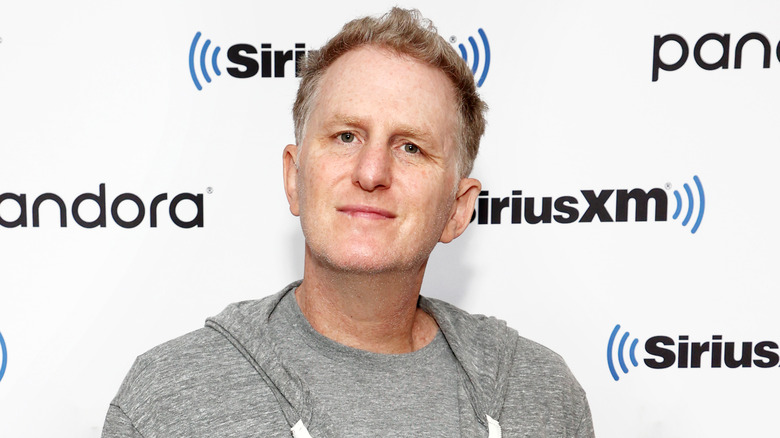 Cindy Ord/Getty Images
Many of you may know Barstool Sports as a massive digital media company with famous podcasts and shows such as "BFFs" and "Barstool Rundown," but did you know Michael Rapaport once had a show with the company? Rapaport has a long history with the digital media outlet that unfortunately didn't end too well.
Rapaport, who already had his podcast, "I Am Rapaport," made the move to Barstool Sports in 2017. The comedian and the CEO of Barstool Sports, Dave Portnoy, were ecstatic about the new addition. Portnoy shared in a PR release, "Michael Rapaport is a huge get. He is one of the funniest people in the world. We couldn't have hand picked a better fit for Barstool. We want to be a place for established and aspiring comedians who fit our brand and voice. Michael is a great example."
Barstool Sports seemed like the perfect match for an outspoken Rapaport. The actor shared his excitement with Page Six, saying, "It's a place where I can be free within reason, and I'm excited about that. ... I love that they're irreverent [and] I love that they don't give a f**k." The "Deep Blue Sea" actor's willingness to say what many people may consider controversial is the exact reason Barstool Sports hired him, but it would also be the reason that Rapaport would eventually get fired.
Michael Rapaport was fired for comments he made about Barstool Sports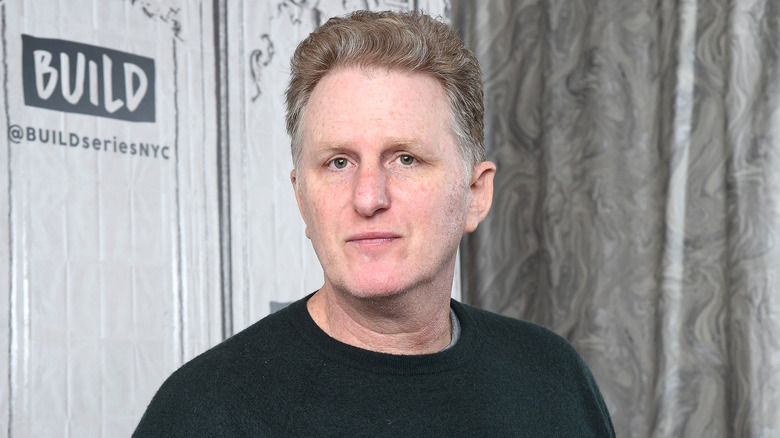 Gary Gershoff/Getty Images
Michael Rapaport's time at Barstool Sports ended as quickly as it came. It all started when the actor went on X, formerly known as Twitter, alleging that a fellow Barstool Sports employee, Adam Smith, used enhancement drugs to win an amateur boxing match. After a fan came to the defense of Smith and called himself a stoolie, a fan of Barstool Sports, Rapaport went off. The "Only Murders in the Building" actor tweeted, "If you call yourself a f***ing stoolie for real, you've already lost in life." This wasn't a good look for Rapaport, considering he was criticizing the company and fans that employed him, and CEO Dave Portnoy seemed to think the same.
A day after Rapaport made his comments on Twitter, Portnoy revealed in an "emergency press conference" release that the comedian had taken his jokes too far and was fired. He shared, "When I woke up this morning I promptly fired Rapaport. Am I hero? No. It was the biggest no brainer in the history of no brainers. You can't s**t on our entire fanbase and still expect to work here." But if you thought this was the end of the Rapaport and Barstool Sports drama — you'd be wrong.
After Rapaport was let go, Barstool Sports shared several social media posts insinuating the actor was racist, a stalker, and infected with the herpes virus, per The Hollywood Reporter. Because of this, Rapaport decided to take Barstool Sports to court.
Lawsuit battle ensued between Michael Rapaport and Barstool Sports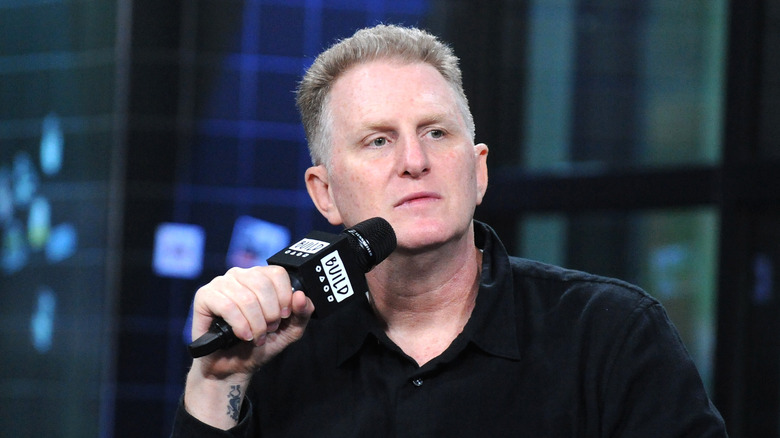 Desiree Navarro/Getty Images
In a lawsuit filed in September 2018, Michael Rapaport claimed Barstool Sports defamed him and breached their contract, according to Page Six. The filings alleged that an employee at the company tweeted he was a "creepy herpes riddled failure." In addition, Rapaport claimed that the digital media company sold t-shirts with a photo of the actor with a clown nose and a sore on his face.
After Rapaport's lawsuit was filed, Barstool Sports fired back with a suit of their own. In December 2018, Barstool Sports countersued the "Only Murders in the Building" actor for $400 thousand, according to TMZ. They alleged that Rapaport had no basis to sue the company for saying he had the herpes virus because he had said the same thing. The company provided evidence that the actor had commented on a 2015 photo of himself, suggesting he appeared to have the virus. As for his sudden firing, Barstool Sports claimed they were allowed to let him go if he put the company in "public disrepute."
In 2021, Judge Naomi Reice Buchwald dismissed Rapaport's defamation lawsuit, according to the New York Post. Although the defamation lawsuit was dropped, the judge allowed his breach of contract case to move forward. However, that too came to an end. According to The Hollywood Reporter, in 2022, both Barstool Sports and Rapaport dropped their breach of contract suits as long as the actor could appeal the previous ruling on his defamation case.