Actor Michael Rapaport Faces Backlash Over Ariana Grande Comments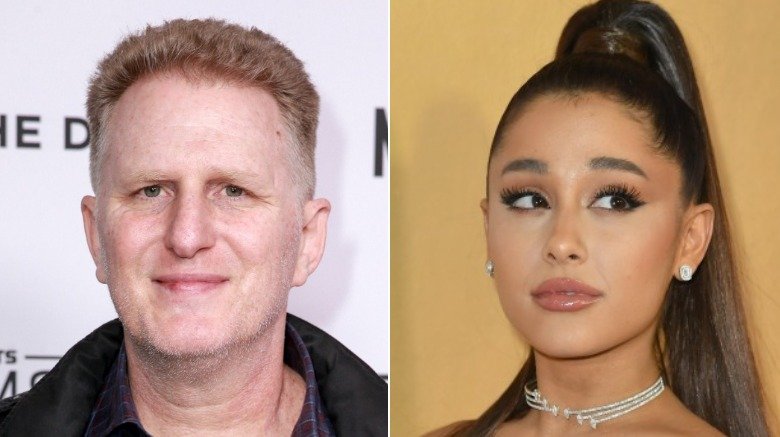 Getty Images
Atypical actor Michael Rapaport is facing the wrath of Arianators everywhere.
On Wednesday, Dec. 19, 2018, the comedian was swiftly slammed on social media after taking to Twitter to comment on pop star Ariana Grande's appearance.
"Ariana Grande is 27 acts 12, you take off those boots she hides her legs in, the cat eye make up and the genie pony tale and I think there's hotter women working the counter at Starbucks," he wrote, captioning a throwback snapshot of the "Thank U, Next" hitmaker sans makeup, in which she appears to be in her teens. While linking to his I Am Rapaport podcast, the 48-year-old added, "No disrespect to Starbucks."
At the time of this writing, Grande, who's actually 25, has yet to publicly respond to Rapaport's controversial remarks. However, as could be expected, the comments sparked major backlash online. It wasn't long before social media users criticized Rapaport's post as sexist and bullying — including the former Friends actor's own fans. 
As one person tweeted in part, "I normally love you but this was uncalled for." Meanwhile, another fan wrote (via Us Weekly), "Another old man telling a young woman her worth only resides in her looks and tells her it's not enough. Dude, your career went down the drain long ago, YOU ARENT RELEVANT ANYMORE. Also, this tweet is actually acting 12."
For his part, Rapaport went on to defend himself amid the ongoing controversy. "Just because it's a woman doesn't mean I'm shaming her, doesn't mean I'm degrading to women," he noted in an episode of his podcast (via Page Six), adding, "We know she's talented. Obviously it's a joke, I'm talking s**t."
For her part, the "Imagine" singer's been making headlines of her own this week, following ex-fiancé Pete Davidson's alarming Instagram post over the weekend. As Nicki Swift previously reported, the 25-year-old Saturday Night Live star sparked widespread concern after he appeared to be experiencing suicidal thoughts. The comedian recently spoke out against being bullied online in the fallout of the former couple's split in October. In a since-deleted tweet, Grande expressed love and support for her ex, writing in part, "All I want everyone to be healthy and happy. So desperately. Please. My god" (via E! News).
In the singer-songwriter's first public appearance following the concerning ordeal, Grande helped pal Jimmy Fallon recreate the ever-popular and recurring holiday-themed sketch, "I Wish It Was Christmas Today," alongside former SNL stars Chris Kattan, Tracy Morgan, and Horatio Sanz.