Pete Davidson Briefly Appears On SNL After Sharing Alarming Instagram Post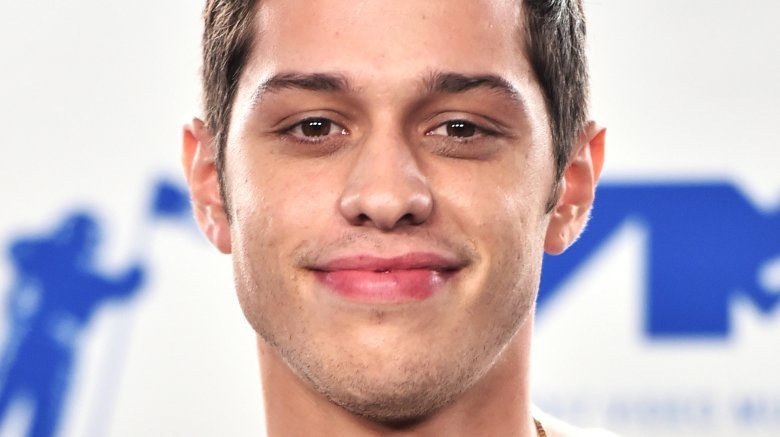 Getty Images
Comedian Pete Davidson put fans at ease following major concern for his well-being this weekend.
On Saturday, Dec. 15, 2018, the Saturday Night Live star made a brief appearance on the popular sketch comedy show, shortly after sharing an alarming Instagram post, in which he appeared to be experiencing suicidal thoughts, Entertainment Tonight reports.
Viewers caught their first glimpse of Davidson in a pre-taped "Oscar Host Auditions" sketch, in which he portrayed Bohemian Rhapsody star Rami Malek. The bit also notably called out comedian Kevin Hart, who recently stepped down from hosting the award show in the wake of his homophobic tweets controversy. Later in the holiday-themed episode, which was hosted by actor Matt Damon, Davidson introduced musical guest Miley Cyrus' second performance of the night, a cover of "(Happy Xmas) War Is Over" with Mark Ronson and Sean Ono Lennon.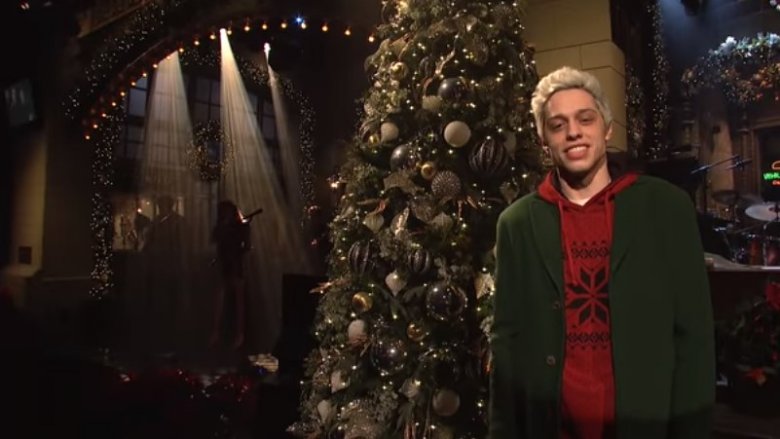 YouTube
Readers may already be aware that Davidson, 25, previously took to Instagram to share a cryptic text-post with his 2.4 million followers earlier in the day, writing, "I really don't want to be on this earth anymore. I'm doing my best to stay here for you but i actually don't know how much longer i can last. all i've ever tried to do was help people." Alongside a heart emoji, the stand-up comic, who opened up about his mental health struggles in the past, added, "Just remember I told you so."
The troubling message, which has since been deleted along with Davidson's account on the social media platform, immediately sparked an outpouring of concern, love, and support from celebs and fans alike. His Big Time Adolescence co-star Machine Gun Kelly, for example, tweeted, "im in the plane now on the way to see Pete. gonna make sure he's good, i promise. can't have my boy in the darkness like that." Actress Sophia Bush shared on Twitter, "Point being. Pete Davidson has been very open about his mental health. And b/c a relationship didn't work out, tens of thousands of people he doesn't know are telling him to kill himself." The One Tree Hill alum added, "Words have real consequences. And the people who bullied him into posting this? Shame."
Meanwhile, actor Jon Cryer wrote in an update to his followers, "Am hearing Pete Davidson is at SNL and accounted for. We are thinking of you, Pete. You are loved. (And just a heads up, when you finally turn on your cell, it's gonna go apes**t for a little while)."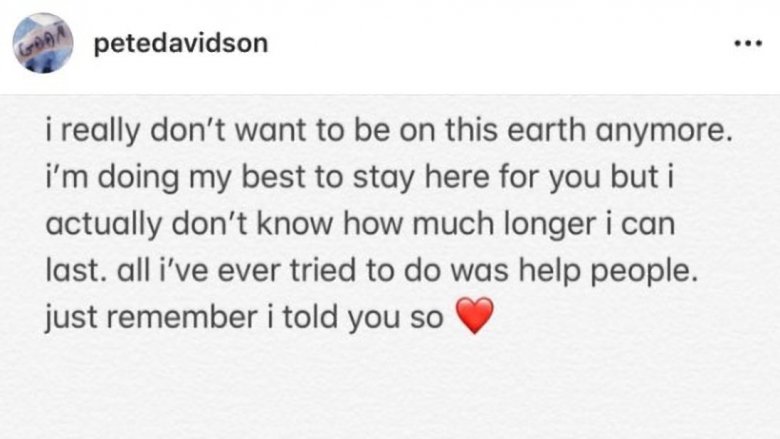 Instagram
As Nicki Swift previously reported, Davidson made headlines earlier this month when he opened up about being bullied on social media following his high-profile whirlwind romance with ex-fiancée Ariana Grande. "I've kept my mouth shut. Never mentioned any names, never said a word about anyone or anything," he wrote in part at the time, captioning an Instagram post with a blue heart emoji. "I'm trying to understand how when something happens to a guy the whole entire world just trashes him without any facts or frame of reference." The stand-up comedian added, "No matter how hard the internet or anyone tries to make me kill myself. I won't. I'm upset I even have to say this."
Grande later addressed the online hate on her Instagram Stories, writing in part, "I know u already know this but i feel i need to remind my fans to please be gentler with others. i really don't endorse anything but forgiveness and positivity." Adding that she cared "deeply about pete and his health," the 25-year-old pop star wrote that she "will always have irrevocable love for him."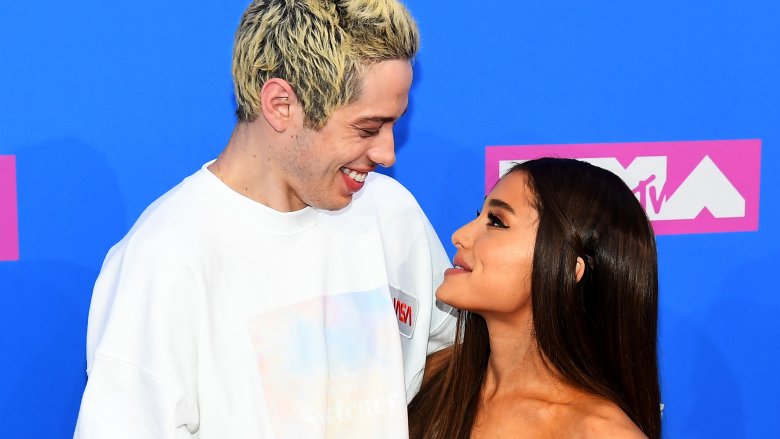 Getty Images
At the time of this writing, Davidson has yet to publicly comment on the matter. However, according to The New York Times, the New York Police Department checked in on the entertainer on Saturday afternoon, confirming to the publication that he was thankfully already "at work and was fine." 
For her part, Grande was among those expressing love and support for Davidson this weekend. "All I want everyone to be healthy and happy. So desperately. Please. My god," the "Thank U, Next" hitmaker wrote in a since-deleted tweet, before implying that she was at Rockefeller Center, where her ex works at SNL (via E! News). "I'm downstairs and I'm not going anywhere if you need anyone or anything. I know u have everyone u need and that's not me, but i'm here too."
If you or anyone you know is having suicidal thoughts, please call the National Suicide Prevention Lifeline at 1-800-273-TALK (8255).