Dorit And PK Kemsley Present 'United' Front Amid Separation Speculation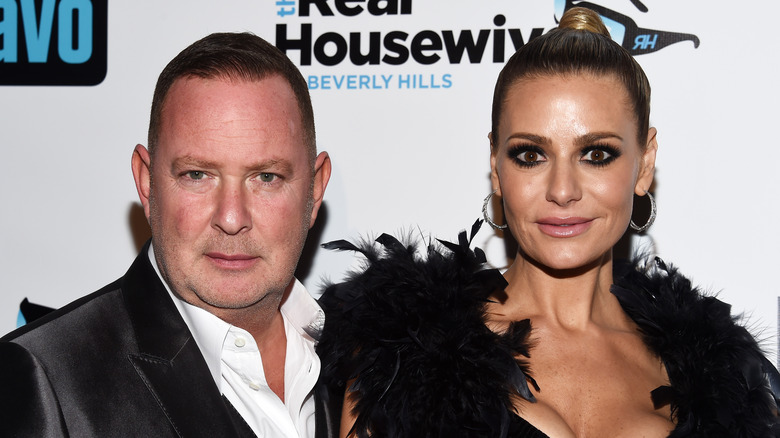 Amanda Edwards/Getty Images
Dorit Kemsley's housewife status isn't going to change to ex-wife anytime soon. Despite what people may think, "The Real Housewives of Beverly Hills" star and PK Kemsley's marriage is still going strong.
The couple has been at the center of breakup rumors for quite a while now and it hasn't helped that her "RHOBH" co-star Erika Jane has thrown her marriage under the bus. In October 2022, Jane shocked all of Bravo nation — and even Andy Cohen himself — when she revealed who she thought would be the next couple to split. Although she hesitated to answer, Jane tookcenter stage and revealed, "I don't want to answer this question because I feel bad, but... I think it's Dorit and PK." "RHOBH" fans nearly fell out of their seats when Jane answered the question. However, just months before Jane's shocking answer rumors began circulating that Dorit had an affair with Kyle Richards' husband, Mauricio Umansky, per Page Six.
Dorit and PK have had to face some serious hurdles in the past couple of years, but the worst was yet to come. In October 2023, InTouch reported that the pair had called it quits. According to the outlet, Dorit and PK had been separated for "about two months," and PK was said to be living in a hotel. The "RHOBH" star's husband was reportedly "heartbroken" over the breakup, but this was all rumors. Now, Dorit and PK are clearing the air on where they stand in their marriage amid all the speculation.
Dorit and PK Kemsley aren't separated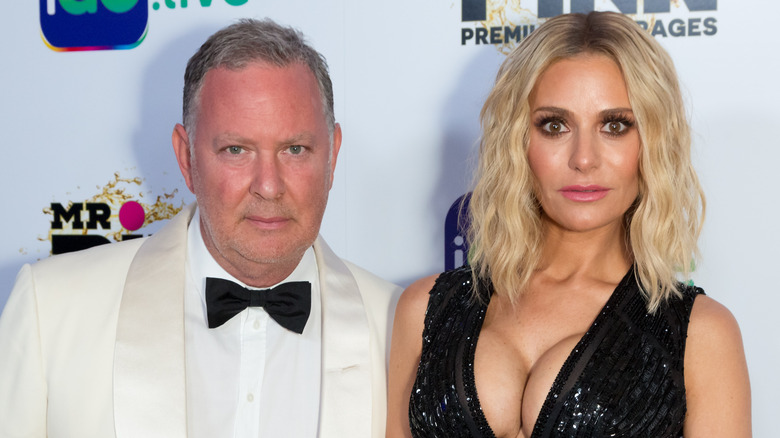 Greg Doherty/Getty Images
Dorit and PK Kemsley had to face some of the toughest accusations about their 8-year marriage reportedly falling apart. "RHOBH" Season 13 premiered in late October and detailed Dorit's feelings about being distant from her husband (via Bravo). She told co-star Kyle Richards, "My husband, the one that you depend on the most, was spending a lot of time in London. I started to feel like PK and I weren't connected." Dorit admitted that, like the rest of Bravo nation, she began to question whether she and PK would make it through. But don't let the season premiere fool you because the couple has since released a statement regarding their relationship.
Although they admit they have faced some "challenging years," Dorit and PK are still committed to one another, per People. They shared, "We remain committed to working through these issues as a united couple for our family. We have not separated nor are we planning to do so. Rather, we are focused on healing, making changes, and doing the things that many couples have to do at some point in their marriage." The couple went on to address all the speculation surrounding their marriage. They said, "We are doing what we can to focus on the best interests of our family, as opposed to spending our time contending with rumors and hearsay that are not true." So despite all the chatter, Dorit and PK's marriage is standing strong.