Tragedy Strikes Liam Neeson Yet Again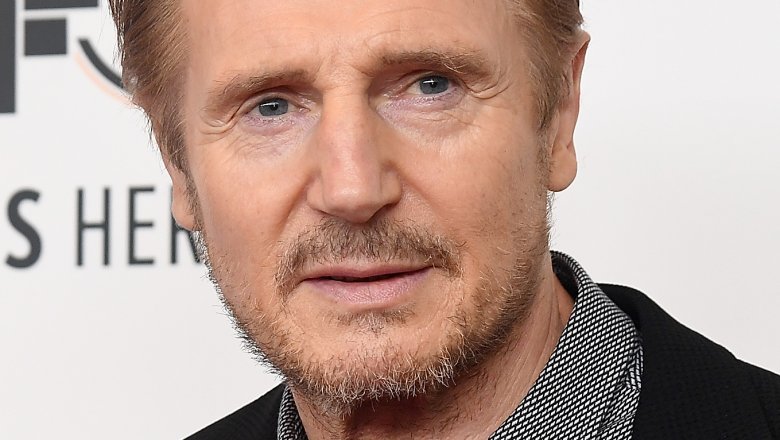 Getty Images
Actor Liam Neeson, who lost his wife in March 2009, is facing another heartbreak, as his nephew has died following a tragic fall.
On Jan. 16, 2019, The Belfast Telegraph reported that Taken star Liam Neeson's 35-year-old nephew, Ronan Sexton, passed away in Cushendall, Northern Ireland during the previous weekend. Sexton's death was reportedly linked to a June 2014 accident. He was said to have climbed on top of a phone box on a Brighton pier while spending time with friends and fell to the ground. According to the Mirror, Sexton sustained a "serious head injury" due to the 20-foot fall.
Sexton, who is the youngest son of Neeson's sister Bernadette, reportedly never fully recovered.
Radar Online reports that Sexton passed away while surrounded by his loved ones at home. According to the Daily Mail, Sexton's mother was finishing a "specially-modified house" designed to help her care for her son, who was in a nursing home and who reportedly could not speak or walk after his fall, when his health took a turn for the worse.
"It just adds to the tragedy really that she has been through, she had hoped to bring him home and take care of him," a family friend told the publication. "She's been through the mill but the community has been rallying round the family, our hearts go out to them."
The source went on, "The family are very private and they are very upset, as you can imagine, it's been devastating for them," adding, "His granny, Liam's mum Kitty, has taken it very hard. The whole family is shattered."
At the time of this writing, Neeson, 66, has not yet spoken out publicly about his nephew's death. Our thoughts remain with Sexton's family and friends during this difficult time.
The death of Neeson's nephew comes ten years after the heartbreaking passing of the actor's wife, actress Natasha Richardson. As reported by ABC News, Richardson died in March 2009, after suffering head injuries — specifically an "epidural hematoma due to a blunt impact to the head."
Richardson had reportedly fallen while taking a skiing lesson at the Mont Tremblant ski resort in Quebec, Canada. She had not been wearing a helmet. After the fall, The Parent Trap star claimed she was fine and declined to receive medical attention. But emergency medical services were called by that afternoon, and she was brought to the infirmary by sleigh. Not long afterwards, she left the infirmary, signing a hospital waiver, and went back to her hotel room.
Unfortunately, the paramedics were soon called again, and, though Richardson was reportedly conscious when they arrived, she was said to be showing symptoms that prompted the emergency medical services to contact the hematology department at the Centre Hospitalier Laurentien in Ste-Agathe, where she was then brought.
Neeson, who was filming the movie Chloe when his wife fell, reportedly hurried to Richardson after learning that she'd been injured and hospitalized.
Speaking to 60 Minutes in 2014 (via CBS News), Neeson recalled ultimately deciding to take his wife off of life support. "I went in to her and I just told her I loved her. I said, 'Sweetie, you're not coming back from this. You've banged your head,'" he said. "'I don't know if you can hear me but  that's– this is what's gone down. And we're bringing ya back to New York. All your family and friends will come.' And that was more or less it."
He continued, "She and I had made a pact. If any of us got into a vegetative state that we'd pull the plug. You know? So when I saw her and saw all these tubes and stuff, that was my immediate thought. Was, 'OK, these tubes have to go. She's gone.'"
Richardson was 45 years old. She and Neeson had been married for 15 years and shared two children together, sons Michael and Daniel.
Opening up about the impact Richardson's passing had on his life, Neeson explained, "It hits you. It's like a wave. You just get this profound feeling of instability. ... The earth isn't stable any more. And then it passes and becomes more infrequent, but I still get it sometimes."
He noted that Richardson's heart, kidneys, and liver were donated to others in need. He said, "I think she would be very thrilled and pleased by that."