What Are Paul Newman's Kids Doing Now?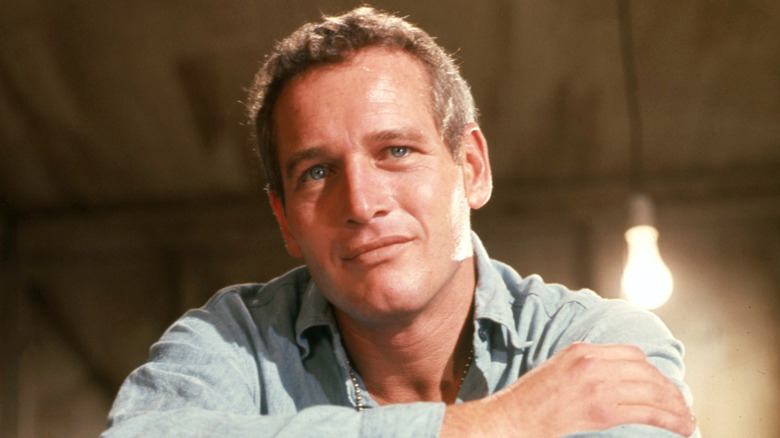 Screen Archives/Getty Images
In his lifetime, Paul Newman left a lasting legacy in Hollywood. After a three-year stint in the Navy, he pursued an acting career, making his Broadway debut in 1953. In the years that followed, Newman honed his craft, eventually becoming critically acclaimed after his role in "Cat on a Hot Tin Roof," the 1958 movie that earned him his first Academy Award nomination. In his career spanning more than five decades, Newman was the recipient of many major awards, including a BAFTA Award, three Golden Globe Awards, a Screen Actors Guild Award, a Primetime Emmy Award, and an Oscar.
But just as he was making it big in acting, Newman was garnering just as much success in his personal life. Between 1949 and 1958, Newman was married to his first wife, Jackie Witte, with whom he welcomed son Scott, as well as two daughters, Susan and Stephanie Kendall. It was, however, Newman's second marriage to Joanne Woodward, whom he first met in 1953, that proved the ultimate Hollywood love story. The couple was married for 50 years, during which they welcomed three daughters together, Elinor, Melissa, and Claire.
And while none of the actor's kids have lived up to his fame and popularity, the Newman brood has been up to a lot since the actor's tragic death in 2008.
Paul Newman's kids all dabbled into acting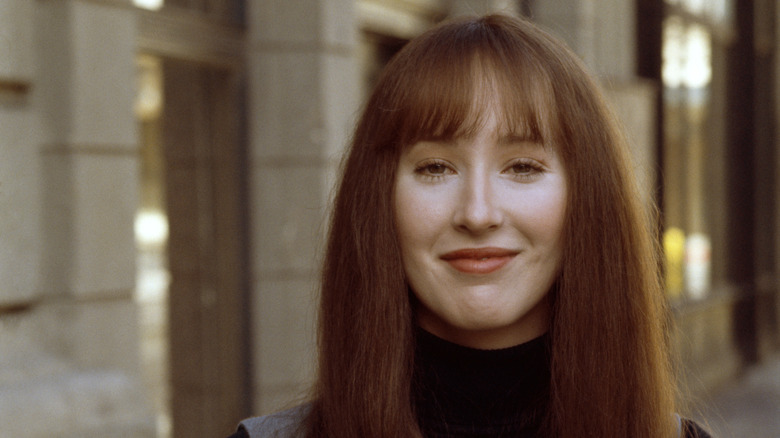 Tony Korody/Getty Images
Given his stellar acting career, it is barely a surprise that Paul Newman's kids followed in their father's footsteps. Before his tragic death in 1978, Paul's oldest child and only son, Scott Newman, had a short-lived acting career during which he appeared in films like "The Towering Inferno," "The Great Waldo Pepper," and the television show "S.W.A.T." Paul's second oldest daughter, Susan Kendall Newman, also briefly worked in the acting industry during which she earned several nominations and awards for her work. As for acting, Susan appeared in "I Wanna Hold Your Hand" and "A Wedding," both released in 1978.
Similarly, Elinor "Nell" Newman, Paul's first child with Joanne Woodward, previously worked as a child actor. During her time in the industry, Elinor — who acted under the name Nell Potts – earned acting credits in films like "Rachel, Rachel," where she portrayed the titular character, as well as 1972's "The Effect of Gama Rays on Man-in-the-Moon Marigolds." Melissa Newman, Paul's second child with Woodward, also followed in her father's footsteps, racking up credits in several movies, including "See How She Runs," "Sometimes A Great Notion, and "Mr. & Mrs. Bridge."
Unsurprisingly, Claire "Clea" Soderlund, the youngest of the brood, has also built a career in the film industry, albeit behind the scenes. According to Hollywood Life, Soderlund has production credits in a slew of shows, including "The Big C," "Big Little Lies" and "Mad Men."
Paul Newman's kids are carrying on his legacy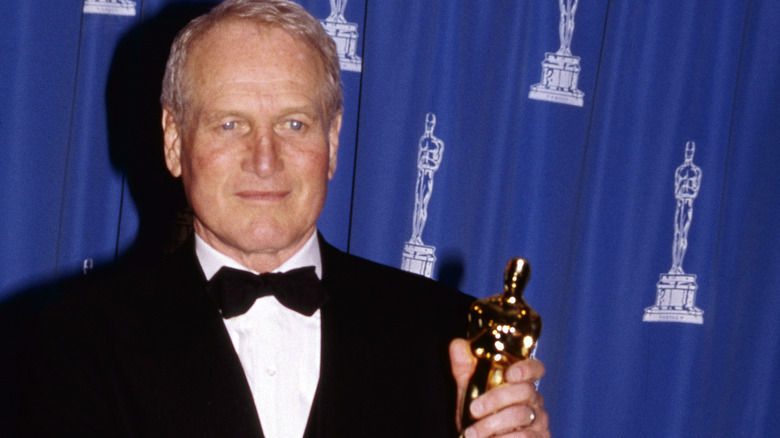 Silver Screen Collection/Getty Images
In addition to his stellar acting career, Paul Newman was also widely known for his many philanthropic acts — a legacy his children are committed to upholding. "From a very young age, our parents taught us that being a good citizen in your community and giving back should be a priority if you were as lucky as we were. ... I am very proud to be a part of his legacy. ... It is a special gift and an honor," the actor's youngest daughter, Clea Soderlund, told Vanity Fair back in 2015.
Soderlund's sister Nell Newman is also treading a similar path, having established the Nell Newman Foundation, a non-profit targeted at providing grants to organizations focused on different socio-economic issues, including education, arts & culture, emergency relief, and animal welfare. But while Nell has created her philanthropic enterprise, older sister Susan Kendall Newman has taken it upon herself to protect their late father's foundation, Newman's Own Foundation, which he founded in 1982. 
In 2022, Susan, alongside Nell, filed a lawsuit against Newman One, claiming in their filing, according to People, that the foundation was mismanaging funds meant for charities. The lawsuit came exactly seven years after Susan called out Bob Forrester, the head of the foundation at the time, for his leadership style. "I think Mr. Forrester has forgotten that it is a privilege and enormous responsibility for him to preside over my father's legacy and carry out his wishes," she told Vanity Fair.