Kevin Hart Catches Heat After Reacting To Jussie Smollett Attack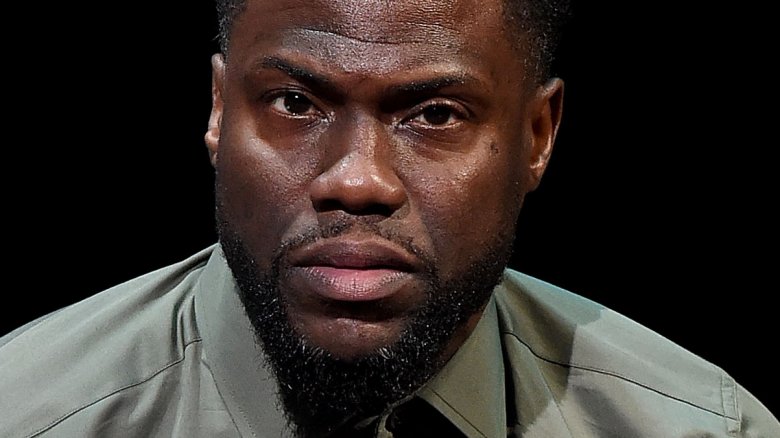 Getty Images
Kevin Hart is receiving some criticism for comments he made regarding the possible hate crime against Empire star Jussie Smollett.
On Tuesday, Jan. 29, 2019, Hart took to Instagram to react to news that Smollett had reportedly been attacked by two men the day before. "Sending prayers your way @jussiesmollett," Hart wrote. "This is unbelievably sad." The actor-producer then addressed the disturbing nature of the incident: "Why are we going backwards....this is disgusting. We as people have to do better. WTF is going on the world???? Why are we falling in love with hate????"
The father of three ended his message with a plea to fans, stating, "Choose love...I repeat...Choose love. I will forever choose love and I will continue to teach my kids how to do the same. Stand strong brother."
Given the circumstances surrounding the attack against Smollett, who was reportedly called homophobic and racist slurs during the horrific incident, some fans weren't thrilled that Hart, who has infamously made homophobic jokes in the past, offered up his support. "Oh now you want to pretend like you care?" one social media user tweeted. "Lolololol this is rich."
TV writer Ira Madison seemingly took aim at Hart as well, writing on Twitter, "This is why someone's jokes about beating their gay son were never funny." Sally Field's son, Sam Greisman, tweeted out, "But keep joking about beating up your kid for being gay, Kevin Hart!"
Hart seemingly addressed the backlash on Wednesday, Jan. 30. On Twitter, he posted, "Operation spread love is in full effect," adding, "I don't condone or believe in hate, [in fact] I despise it." He went on, "Hate makes me sick to my stomach...Its pointless. Cowards & weak individuals embrace it. I choose love...I love all of you. I challenge the rest of the world 2 do the same."
As TMZ previously reported, Smollett was attacked in Chicago by two white men in ski masks during the early hours of Tuesday, Jan. 29. Insiders told TMZ that the perps beat him, pouring bleach on him and placing a noose around his neck. Upon leaving the scene, the assailants reportedly said, "This is MAGA country."
Despite reportedly suffering a fractured rib during the attack, Smollett was said to be in "good condition," according to a statement from the Chicago police that was obtained by HuffPost editor Philip Lewis.