Young Jenny From Forrest Gump Is 34 Now And Gorgeous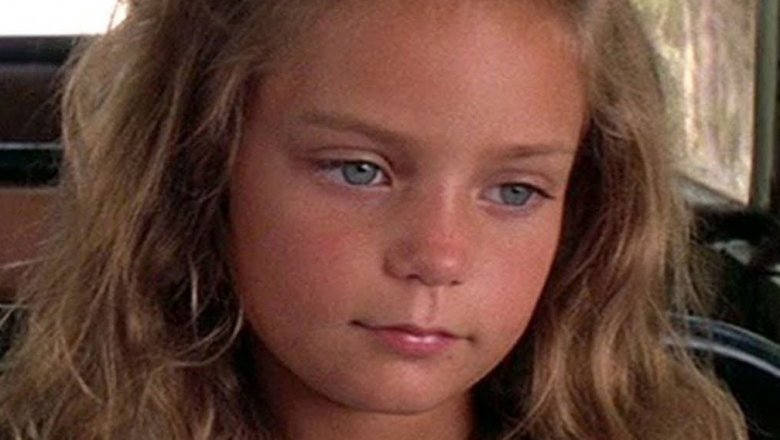 Paramount Pictures
Forrest Gump immediately solidified an entire cast of actors within the cultural zeitgeist in 1994 — including Hanna Hall, who portrayed Young Jenny Curran at the age of 9. 
The 34-year-old actress is perhaps best remembered for shouting the catchphrase, "Run, Forrest! Run!" in the iconic film. However, there's a lot readers may not know about Hall's life and career since she left the world of 1950s Greenbow, Ala. behind. For starters, this former child star grew up to be gorgeous while continuing to find on- and off-screen work. 
According to her IMDb page, Hall went on to land roles in movies such as Sofia Coppola's 1999 film The Virgin Suicides, Rob Zombie's 2007 Halloween remake, and 2018's Dying for the Crown. She also scored guest spots on the small screen in Criminal Minds and Masters of Sex and took on roles behind the scenes. In addition to serving as assistant director on fan-made productions like Batgirl: Spoiled and There Will Be Brawl, Hall performed camera work on shorts Noel and The Watch. 
More recently, this multi-talent has balanced her acting career with directing at the Electric Lodge Theater in Venice, Calif. since 2012. The venue tends to crowdfund its productions via Kickstarter. According to her biography on the site, Hall has remained "committed to committing professional suicide by directing underground theater" since graduating from Vancouver Film School VFS in 2005. "It is her way of sweetly strangling the lame commercial world that robbed her of a childhood."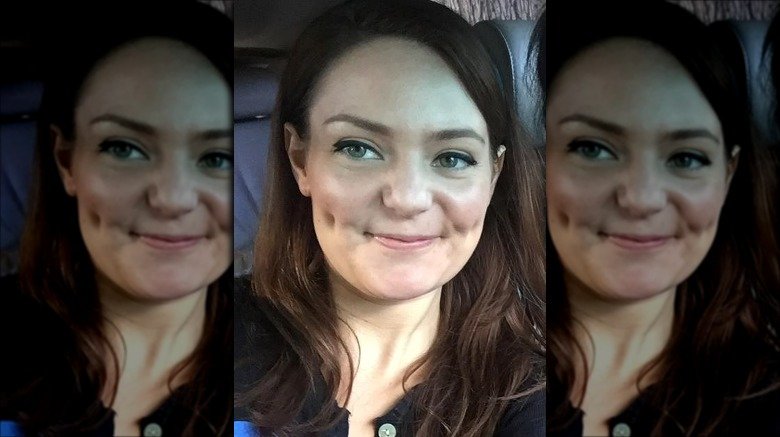 Facebook
It's hard to believe, but Hall's aforementioned success in Hollywood almost didn't happen because she nearly missed out on her life-changing Forrest Gump audition. "My mother didn't want to take me," the actress told House of Horrors in 2007. "It was a Sunday afternoon and she really didn't want to go, so I went with some friends and [my manager] Nina [Axelrod] ended up liking me. They called me back a couple of times and sent my tapes from Colorado to LA and they ended up casting me."
Back then, Hall didn't realize just how much her acting debut would impact her life and future career. While discussing her most famous catchphrase during an interview on The Yo Show in 2012, she said, "I had no concept at that point how huge it was going to be" (via the International Business Times). These days, she's more likely to be connected to her post-Forrest Gump work, but the actress has maintained some degree of anonymity: "Mostly it's like people think I look familiar, like 'Oh did I go to high school with you?'"
Still, we can't help but notice that Hall has been cast as a number of tragic characters over the last two decades, begging the question: Has she been typecast following her Forrest Gump performance? While speaking with Hollywood Chicago, Hall said, "I definitely play a lot of people who either kill themselves or get killed or are abused in some way, which is funny because it couldn't be further from my actual life." Not that she minds landing these roles. "As an artist, you like to explore things that you might not experience in life but are interesting to you," she said. "We all have those aspects in our personality or our experience on some level."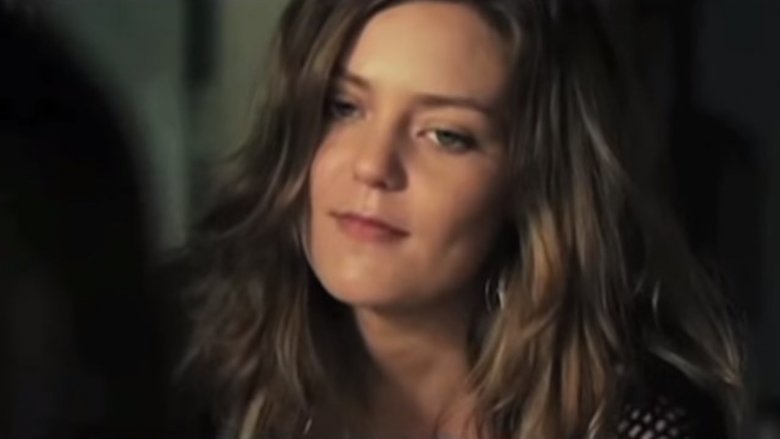 YouTube
With Tom Hanks – aka the nicest guy in Hollywood – in the titular role, Forrest Gump boasted a number of other fan-favorites in its impressive ensemble. In addition to Hanna Hall, co-stars included the likes of Robin Wright as Jenny Curran, Sally Field as Momma Gump, and Gary Sinise as Lieutenant Dan. Directed by Robert Zemeckis, the on-screen talent and the film's timeless script proved to be a winning combination. In addition to shining new light on important pop cultural moments and sociopolitical movements, the movie won six Oscars, including best picture, according to The New York Times.
After playing Adult Jenny, Robin Wright has since become best known for her portrayal of Claire Underwood in Netflix's political drama House of Cards — notably performing opposite the now-disgraced Kevin Spacey, who's faced multiple sexual assault allegations since 2017. Wright is also widely recognized for her role as Antiope in the DC comic book flicks Wonder Woman and Justice League. 
We're glad to see that Hanna Hall has similarly followed up Young Jenny by maintaining a steady career of her own in the entertainment industry. With more than two-dozen on-screen credits under her belt, we suppose being best remembered in connection to Forrest Gump isn't the worst thing in the world.