Why Elvis And Priscilla Presley Didn't Have More Kids After Lisa Marie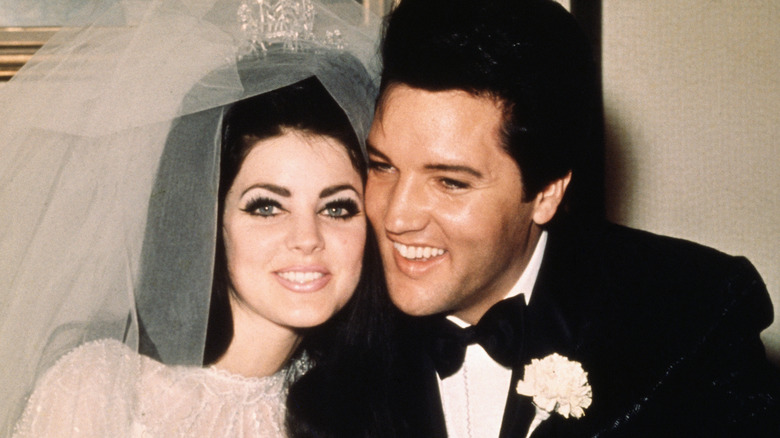 Bettmann/Getty Images
For some time, Elvis and Priscilla Presley had a hunk of burning love for each other. The couple's whirlwind romance lasted a couple of years, and together, they welcomed their one and only child, Lisa Marie Presley.
Elvis and Priscilla's love story began in 1959 when the rock 'n' roll artist was deployed in Germany, per Insider. The pair spent months together while Elvis served in the army, and it continued even after he returned home to the United States.
Nearly ten years after they first met, Priscilla and Elvis decided to tie the knot in Las Vegas in May 1967. Priscilla spilled details about the famous night to Vogue in 2016. "My wedding was very unusual. It was the people closest to us, and private, and that's how we wanted it. We didn't want a fan club. We didn't want a circus," she said.
 Exactly nine months after their Vegas nuptials, the couple welcomed their only child, Lisa Marie. Elvis was overjoyed with Lisa Marie's birth as Priscilla recalled in her memoir, "Elvis and Me," from the moment the "Jailhouse Rock" singer first laid eyes on her, per People.
"Elvis came into the room and kissed me, thrilled that we had had a perfectly normal, healthy baby. Then he took us both in his arms and held us," she wrote. It was evident that Priscilla and Elvis loved Lisa Marie more than anything, which makes many wonder why the couple didn't have another child.
Elvis Presley barely had time for his daughter Lisa Marie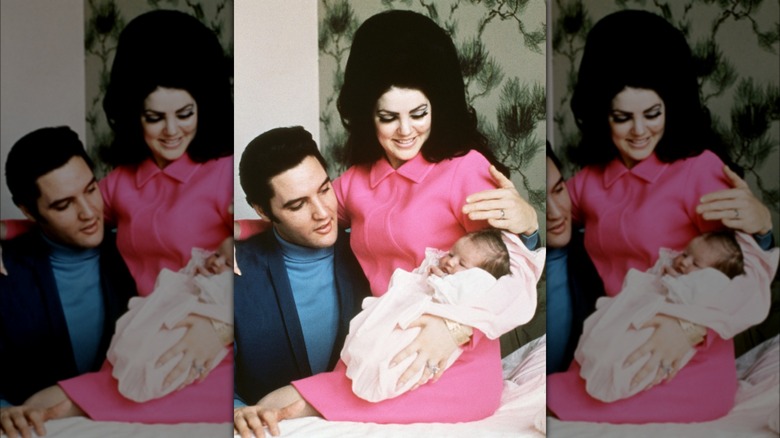 Bettmann/Getty Images
Elvis Presley was as busy as you would imagine. Just a year after he and Priscilla Presley welcomed Lisa Marie Presley, the "Suspicious Minds" singer landed his Las Vegas residency in 1969 at the International Hotel, per Westgate Resorts. For the next seven years, Elvis would perform several shows a week in Las Vegas. 
This setup made it a bit difficult for the musician to see Lisa Marie as she grew up on the famous Graceland estate in Memphis, Tennessee, per Biography. Ultimately, it was because of his lack of time that he and Priscilla never had another child.
In 2023, Priscilla spilled the details regarding why she and Elvis decided to not have more kids, per People. "Elvis felt he had a very busy schedule and he did have a bit of guilt that he wasn't around that much when Lisa was younger," she shared.
His busy schedule kept him away from Lisa Marie in moments when he would have loved to be with his daughter. "With his scheduling and his touring, he just felt he wasn't around enough to give a lot of attention to having another child," Priscilla explained. 
Of course, Priscilla and Elvis' split in 1972 would also play a part in them not welcoming another child. However, the couple remained in each other's lives up until the musician's death, and his legacy would pass on to his only child, Lisa Marie.
Lisa Marie had fond memories of Elvis Presley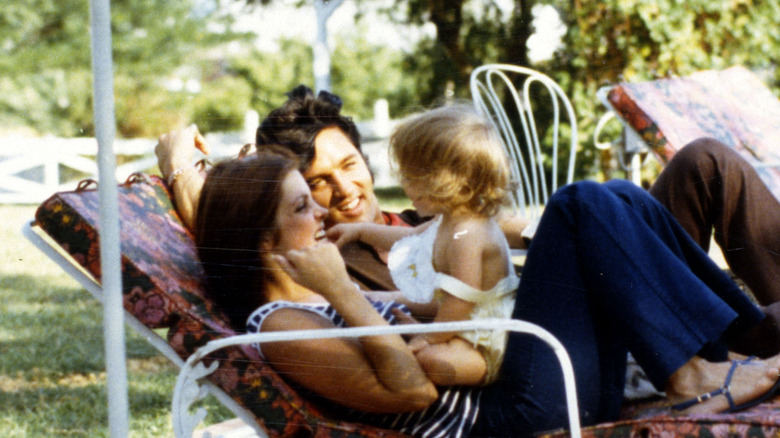 Magma Agency/Getty Images
Throughout her life, Lisa Marie Presley opened up about her memories with her father, Elvis Presley, before her own passing in 2023. The musician's busy schedule prevented him from spending a lot of time with his daughter, but Lisa Marie wouldn't have been able to tell because she only had fond memories with Elvis, per Express. "It was always a lot of fun. There is not one bad memory. There was always a lot of energy and life in the house. He [Elvis] was very mischievous," she said.
Like her father, Lisa Marie even had a knack for singing, and Elvis would often make her perform for those around them. "My dad would catch me [singing]. I'm sure he got a kick out of it. He'd put me up on the coffee table in front of everybody and make me sing," she said.
Even though he didn't have plenty of time on his hands, Elvis always made sure to make the most out of the time he spent with Lisa Marie. According to Graceland, there was even a day when the musician realized that his daughter had never seen the snow, so that same day, he took his daughter on his private jet — which was named after her — to Denver, Colorado. The two spent hours together in the snow, making some of the best memories together. Elvis' life was cut short, but it was clear how much he loved and adored Lisa Marie.