Christina Aguilera Claims She Never Tried To Punch Pink During Their Feud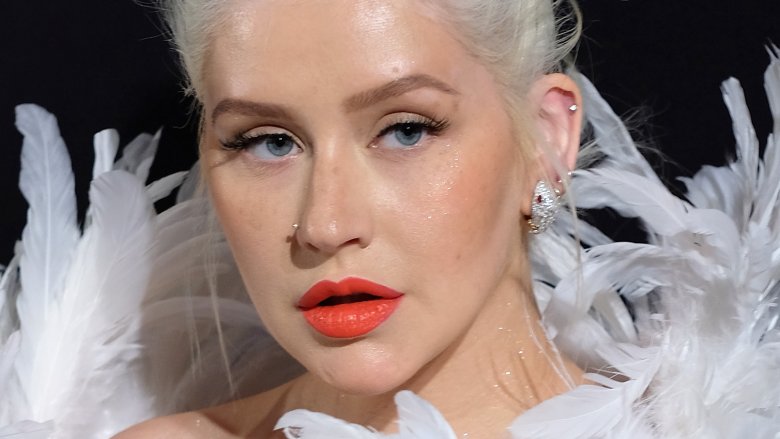 Getty Images
Singer Christina Aguilera is setting the record straight.
During an episode of Bravo's Watch What Happens Live with Andy Cohen on Thursday, Jan. 31, 2019, the pop star claimed that she never attempted to punch fellow artist Pink (real name Alecia Beth Moore) during the height of their notorious feud in 2001. The rumor was brought up during the show's "Plead the Fifth" segment, in which host Andy Cohen asks his famous guests three personal questions. The celebrity contestant can skip a question — aka "plead the fifth" —  once during this rapid-fire game, an option Aguilera didn't choose when asked about Pink's October 2017 claim that she "swung on" her in a club.
"Look at her, look at me. I wouldn't swing on her," Aguilera told Cohen. "She's like ... she can beat my a**. Are you kidding me? She could really beat my a** then."
Furthermore, Aguilera revealed, "I seem to have a different memory of a night we had at a club where we played spin the bottle. I have a love memory ... she has a bad memory."
As for this mysterious memory? Aguilera claims she and Pink nearly locked lips during a game of spin the bottle. "I was excited about a kiss. I was like, 'Oh a kiss and all's good,'" she explained. "Then she put up her hand like this," she said, putting her hand on her mouth, "and I was like, 'Oh, okay. That's what we're doing, alright.' She don't wanna get dirrty."
A+ for the song reference, Aguilera.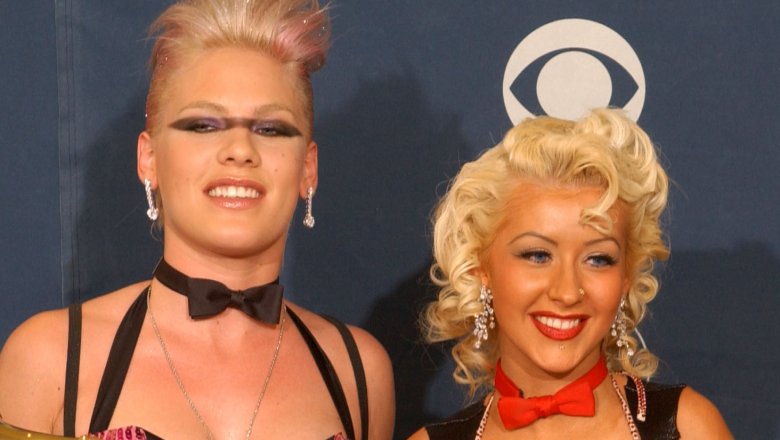 Getty Images
The strife between Pink and Aguilera allegedly started when they collaborated on the 2001 song "Lady Marmalade" (via Fuse). As Nicki Swift previously reported, Pink told Cohen during an October 2017 appearance on WWHL that she and Aguilera butted heads due to their dominant personalities. "We were super young and super new at the whole thing," she told the Bravo mogul. "I think I'm an alpha and she's an alpha, and I'm used to taking my altercations physical and she's used to having them verbal. We just are very different."
Aguilera also touched on these issues during her interview with Cohen, telling him that she was "intimidated" by her former collaborator. But there's apparently no drama anymore. "She's a different person now. She's a mom, she's cool," she stated. 
All's well that ends well, right?