JWoww's Estranged Husband Roger Mathews Denies Abuse Allegations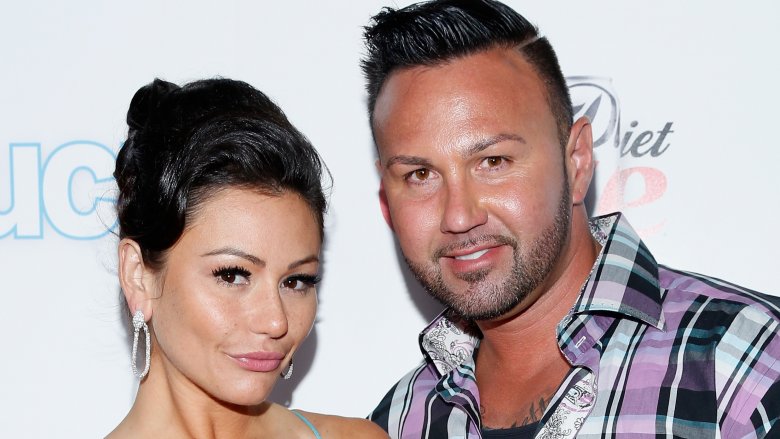 Getty Images
Jenni "JWoww" Farley's estranged husband, Roger Mathews, is speaking out.
Mathews, who shares two children with the Jersey Shore star, took to Instagram on Thursday, Jan. 31, 2019, to share a video message denying the "many lies" against him. "I sit here humbly before you today, a pretty heartbroken man in light of recent circumstances, and things that were said about me in a long, rambling rant that was put out about me that was highly erroneous and had many lies in it," he told fans, seemingly in reference to a letter Farley posted to her personal website. 
"I had a speech prepared for me by my attorneys that I was going to read, and I decided not to read it and just shoot from the hip. We're going to address this in court, which is the proper place to address it," he said, noting their contentious divorce battle. "We've proven Jenni and her attorneys to be liars in the past and will do it again." Mathews then called Farley out for supposedly "playing the victim," adding, "We have the preponderance of evidence, the truth, the witnesses, and the testimony."
Regarding their kids, 4-year-old Meilani and 2-year-old Greyson, he said, "My concern is my children and I will not stop until I have my children." Mathews also uploaded a court document to the post, in which he accuses Farley of making abuse allegations against him to promote her brand.
Mathews unloaded his rant shortly after Farley took to her website to accuse him of putting their kids "at risk" and of allegedly abusing her. "You are an abuser to the core, Roger Mathews. ... You have spit at me, You have pushed me. You have shoved me," she wrote. "You have aggressively thrown me to the ground."
In addition to the explosive message, the Long Island native uploaded videos of past fights with Mathews. In one recorded altercation, Mathews appears to push Farley down to the ground in their kitchen, as noted by Entertainment Tonight. In another video, Mathews brags about supposedly cheating on his wife.
Farley and Mathews previously announced their split in September 2018. Here's to hoping these exes can find a peaceful resolution sometime soon.