Revisiting The Timeline Of August Alsina And Jada Pinkett Smith's Affair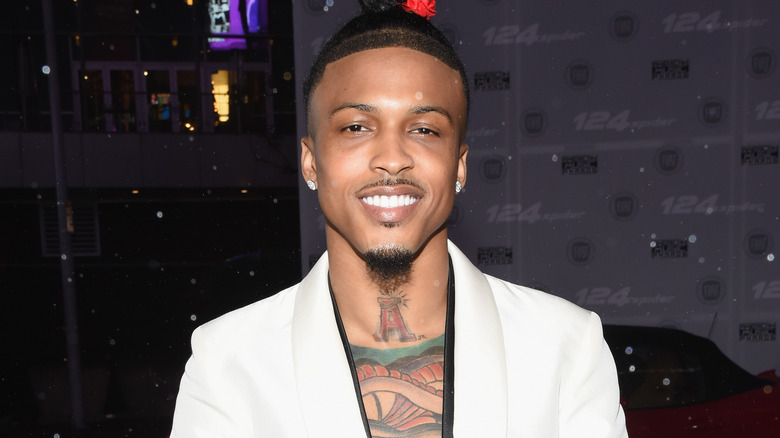 Michael Kovac/ama2016/Getty Images
The following article includes mentions of substance abuse.
In October 2023, Jada Pinkett Smith revealed she had been separated from her husband, Will Smith, since 2016. "I think we were both kind of just still stuck in our fantasy of what we thought the other person should be," she said in an interview with NBC. Despite their long-term separation, though, Pinkett Smith explained that she remained legally married to the "Bad Boys" star. "I made a promise that there will never be a reason for us to get a divorce. We will work through ... whatever. I just haven't been able to break that promise," Pinkett Smith pointed out.
After first meeting in 1990, Smith and Pinkett Smith married in 1997 and went on to have two kids together. But, while the pair was considered one of Hollywood's favorite couples for a long time, their marriage soon took a scandalous turn. Over the years, Smith and Pinkett Smith have been the subject of multiple controversies, ranging from divorce rumors to a supposed open marriage. "I definitely can understand why there'd be misunderstandings. But none of it's true," Pinkett Smith confirmed during her interview with NBC.
Of the couple's many controversies, however, there's no forgetting Pinkett Smith's affair with singer August Alsina. From their first meeting to their eventual fling, here's a timeline of Pinkett Smith's relationship with Alsina.
Jada Pinkett Smith and August Alsina met in 2015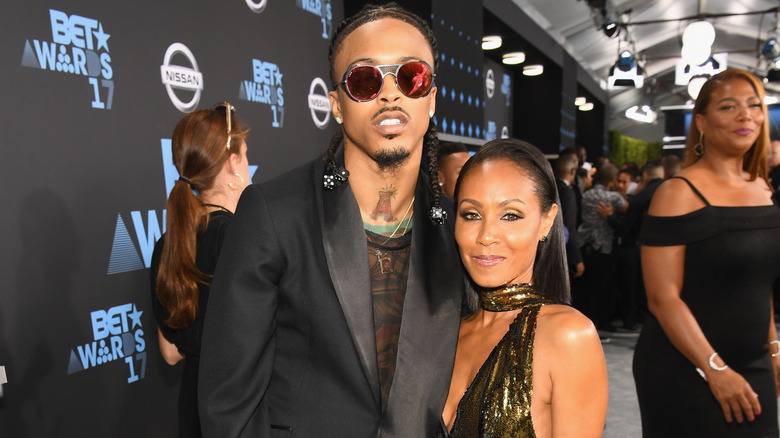 Paras Griffin/Getty Images
While attending the London Wireless Festival in 2015, Jada Pinkett Smith met August Alsina for the first time. "He came to see Willow and Jade perform in 2015 in London, and that's where we met," she revealed during a 2018 episode of "Red Table Talk." "He asked me that day, he was like, 'Ma'am, I could really use some help dealing with life.'" At the time of their meeting, Alsina was struggling with Percocet addiction.
In the following years, Pinkett Smith, alongside members of her family, rallied around Alsina, providing him with support amid his substance abuse problems. Eventually, after a call with the "Girls Trip" star during which she broke down, Alsina decided it was time to get clean. "That was the thing. To feel your emotion and hear you bawling, that was really a reality check for me because I was like, 'Wow. If someone else can love you that much that it hurts them, why doesn't it bother you that you're actually hurting yourself?' That moment really changed the directory of my life just to start walking away from it," he explained on the show.
As they journeyed through his sobriety together, Alsina and Pinkett Smith got closer, even going as far as attending the 2017 BET awards together, per Vulture. This, however, was not the extent of the pair's relationship, as new details soon came to light.
If you or anyone you know needs help with addiction issues, help is available. Visit the Substance Abuse and Mental Health Services Administration website or contact SAMHSA's National Helpline at 1-800-662-HELP (4357).
Jada Pinkett Smith and August Alsina confirmed their affair in 2020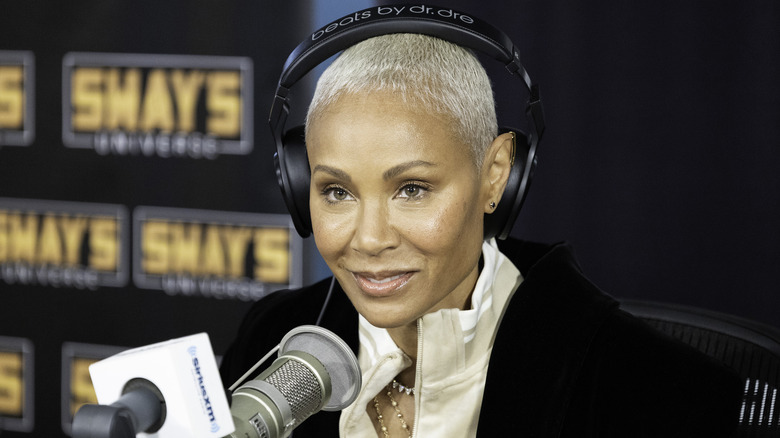 Santiago Felipe/Getty Images
During a June 2020 appearance on "The Breakfast Club," August Alsina revealed he'd had a romantic relationship with Jada Pinkett Smith, to the knowledge of Will Smith, who supposedly gave his blessings. "He gave me his blessing, and I totally gave myself to that relationship for years of my life, and I truly and really, really deeply loved and have a ton of love for her," he shared. Alsina also confessed to devoting himself to Pinkett Smith, with whom he admittedly fell in love.
The following month, Pinkett Smith also confirmed the affair during an episode of "Red Table Talk," where she famously described their relationship as an "entanglement." The "A Different World" star also explained that she was briefly separated from Smith at the time of her romance with Alsina. "I just wanted to feel good. It had been so long since I felt good. And it was really a joy to just help heal somebody. I think that has a lot to do with my codependency," she said of her decision to pursue a relationship with the singer.
News of Pinkett Smith's affair with Alsina, however, did not sit well with many, as fans accused the "Red Table Talk" host of stepping out on her husband. As one person wrote on X, formerly known as Twitter, "I still can't get over the fact that Jada cheated on Will Smith."