Nick Cannon Takes Credit For Pete Davidson And Kate Beckinsale's Rumored Relationship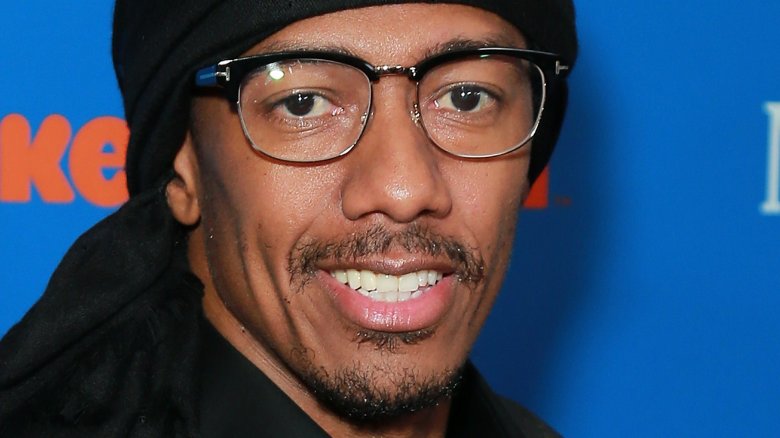 Getty Images
Comedian and actor Nick Cannon claims that he's responsible for getting Saturday Night Live's Pete Davidson and movie star Kate Beckinsale together. Well, kind of.
While filling in for TV host Wendy Williams on her talk show, The Wendy Williams Show, on Tuesday, Feb. 5, 2019, Cannon discussed Davidson and Beckinsale's rumored romance during the program's "Hot Topics" segment, as reported by Us Weekly. "Last night, I was hanging out with my little brother, Pete Davidson," Cannon began, noting that they were having "cougar conversations" in Brooklyn. "I taught that young boy well," he added, before a photo of Davidson, 25, and Beckinsale, 45, appeared on a screen behind him.
Regarding the celebs' alleged relationship, Cannon said, "I will take credit for it." He explained, "I'm the one who told him, 'Get you an older woman, man!' I said that. Leave them little pop stars alone! An old woman knows what she wants. She don't play no games! That's what I'm talking about. Get you somebody older!"
Davidson and Beckinsale were reportedly seen flirting at a Golden Globes afterparty on Jan. 6 (via Us Weekly). About a month later, they were spotted holding hands in West Hollywood, as reported by Entertainment Tonight.
A source told Us Weekly that it's "no surprise" that Beckinsale, who was previously married to director Len Wiseman from 2004 to 2016,  has taken to Davidson, as he "makes her laugh and she likes the fact that he's younger than her."
Before moving on to another topic, Nick Cannon took aim at Davidson's ex-fiancée, 25-year-old pop star Ariana Grande, Cannon continued (via Entertainment Tonight), "Them little pop stars, they don't know! They [getting] Japanese menus tattooed on their backs from the sushi restaurant .. I'm joking, but that is Ariana Grande's hand. I think that's even after she tried to fix it."
As Nicki Swift previously reported, Grande mistakenly got "shichirin," or "Japanese style barbecue grill," tattooed on her hand, rather than the name of her song "7 Rings" in Japanese. When she tried to fix it, she inadvertently made her ink say, in Japanese, "Japanese BBQ finger" (via BuzzFeed).