Former Prosecutor Tells Us Diddy May Approach Cassie's Fiery Lawsuit Like Johnny Depp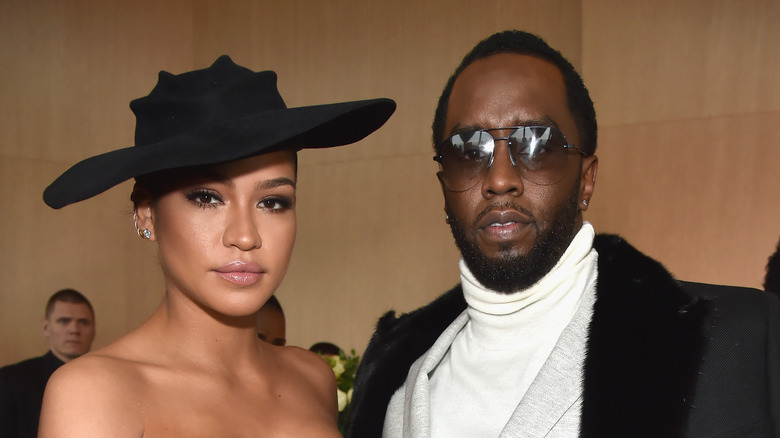 Kevin Mazur/Getty Images
The following article includes mentions of rape, sexual assault, and physical abuse.
Sean "Diddy" Combs has been accused of rape and physical abuse by fellow musician Cassie, whose legal name is Cassandra Ventura. In 2007, Ventura and Combs began a romantic relationship that lasted over a decade, but now the musician is revealing shocking claims against the producer, per US Weekly. According to AP News, the lawsuit claimed the "I'll Be Missing You" rapper brought Ventura into an "ostentatious, fast-paced, and drug-fueled lifestyle" after they first met in 2005 when Ventura was only 19 years old, and Combs was 37 years old.
The lawsuit drops many bombshell allegations against the rapper, including how he allegedly punched, kicked, and beat Ventura. In addition, the "Me and U" singer claims Combs would force her to have sex with other men while he pleasured himself and filmed it. Ventura also alleges that in 2018 when she tried to end the relationship, the producer forced her into his home before raping her. Along with her lawsuit, Ventura released a statement sharing, "After years in silence and darkness, I am finally ready to tell my story and to speak up on behalf of myself and for the benefit of other women who face violence and abuse in their relationships." After the lawsuit dropped, Combs and his team denied all the allegations. However, former federal prosecutor and president of West Coast Trial Lawyers, Neama Rahmani, seems to think that Combs could face an intense lawsuit similar to Johnny Depp's infamous defamation case.
Sean Diddy Combs may have a case similar to Johnny Depp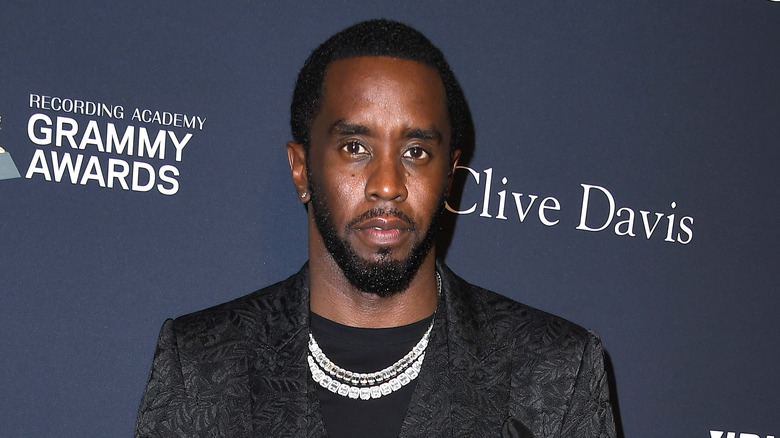 Steve Granitz/Getty Images
After the news of the lawsuit dropped, Sean "Diddy" Combs "vehemently" denied the allegations brought forth by Cassandra Ventura, per AP News. Instead, Combs' lawyer, Ben Brafman, claimed Ventura was looking for a hefty payout. He shared, "For the past six months, Mr. Combs has been subjected to Ms. Ventura's persistent demand of $30 million, under the threat of writing a damaging book about their relationship, which was unequivocally rejected as blatant blackmail." Brafman said that because they refused to give her the money she resorted to a lawsuit "seeking a payday."
Despite Comb's denial, if Ventura's allegations against the rapper prove true, then former federal prosecutor Neama Rahmani thinks he can get the $30 million requested and more. Rahmani exclusively told Nicki Swift, "If Cassie proves her case, the $30 million she reportedly demanded, or more, is easily attainable."
Like many, Rahmani found the allegations against Combs incredibly shocking. He shared, "The allegations of rape and physical abuse stick out, but the claims that Diddy forced Cassie to have sex with male prostitutes while he watched and recorded are particularly shocking." All of Ventura's claims can lead the two into a lengthy court battle that may be eerily similar to another famous case. Rahmani explained, "Most cases settle, but it's harder to settle now that these salacious allegations have been made public. Diddy may have to try the case to clear his name, like Johnny Depp."
Cassie is not backing down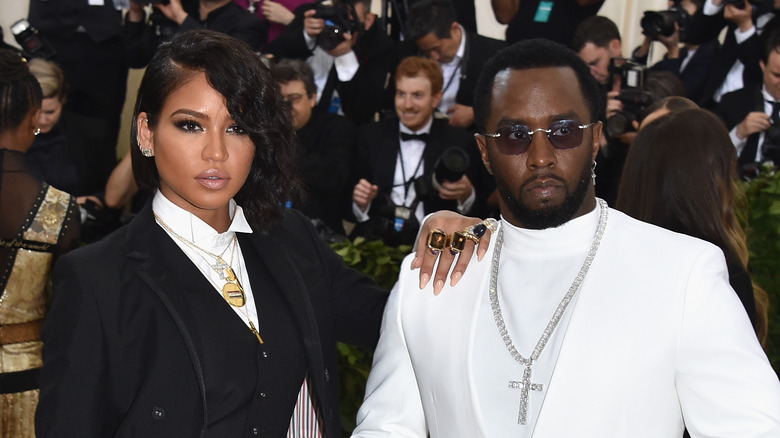 John Shearer/Getty Images
It can be difficult for people to come forward about abuse, but Cassandra "Cassie" Ventura has. Not just because she wanted her story to be heard but because the opportunity to seek justice through the legal system had nearly expired. Former federal prosecutor Neama Rahmani shared, "The New York Adult Survivor's Act opened the statute of limitations for adult survivors of sexual abuse for one year. That window closes November 24, which is why Cassie filed this week." Ventura even addressed the act in her statement, saying it made it clear she had "the opportunity to speak on her trauma," per USA Today.
And even as Combs has denied the claims and suggested that the "Long Way 2 Go" singer is only trying to get money from the rapper, Ventura and her team have fought back. Rahmani explained, "Diddy's lawyers came out swinging, saying that this lawsuit is a shakedown by Cassie because he refused to pay her $30 million demand. In response, Cassie's lawyer said Diddy already offered eight figures, or at least $10 million." Ventura's lawyers revealed that she denied the money from Combs because she "decided to give a voice to all women who suffer in silence," per AP News. So, while we don't know how this lawsuit will unfold, it's clear neither party is backing down.
If you or anyone you know has been a victim of sexual assault, help is available. Visit the Rape, Abuse & Incest National Network website or contact RAINN's National Helpline at 1-800-656-HOPE (4673). If you or someone you know is dealing with domestic abuse, you can call the National Domestic Violence Hotline at 1−800−799−7233. You can also find more information, resources, and support at their website.