Why Colin Donnell Ditched His Role As Connor Rhodes On Chicago Med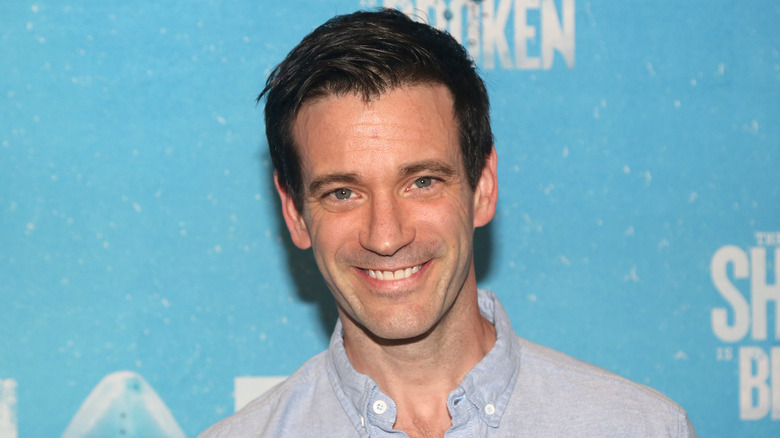 Bruce Glikas/Getty Images
In 2015, the popular Dick Wolf and Matt Olmstead-created "Chicago" series expanded its TV universe with a medical-based drama series called "Chicago Med." Set at the fictional Gaffney Chicago Medical Center, the show follows a group of close-knit doctors and nurses as they save lives and navigate their intricate relationships. While the show introduced an array of fan-favorite characters, Colin Donnell's hunky role as Dr. Connor Rhodes has arguably been one of the show's most well-received characters. From his groundbreaking surgeries (like separating conjoined twins) to his complicated relationship with his father, Cornelius Rhodes, Connor and his dynamic storylines consistently kept fans on the edge of their seats. During a 2017 interview with The Knockturnal, Donnell gushed about his character's story arc throughout the series.
"I think the overall progression of Connor from day one to where we are now is such a sort of brazen alpha dog," he explained. "Every time we get a new script, it's like a little bit more that gets revealed about him." Unfortunately, in 2019, it was revealed that Donnell would be hanging up his fictional scrubs and leaving the medical drama after four seasons," per CNN. "A massive thank you is due to [Dick Wolf] and NBC for bringing me into the family fold," the Broadway star wrote on Instagram in response to the announcement. "Lastly, thank you all the fans who've made Connor what he is on Chicago Med."
Colin Donnell exited Chicago Med over creative differences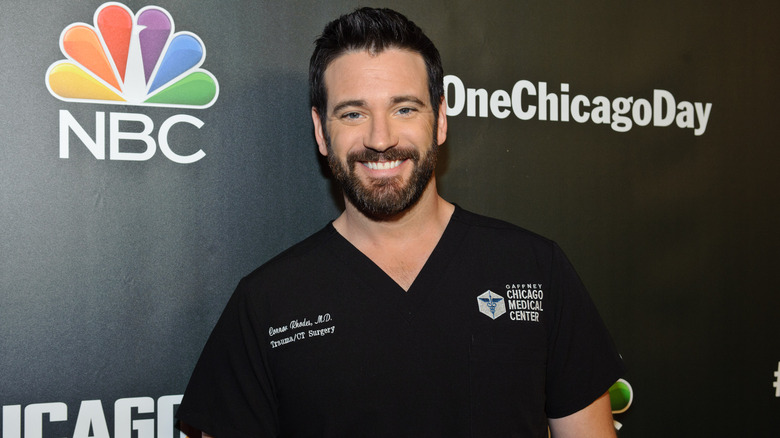 Timothy Hiatt/Getty Images
In April 2019, "Chicago Med" fans were devastated when it was announced that Colin Donnell and his character, Dr. Connor Rhodes, would be leaving the series in a dramatic exit for the One Chicago universe. According to Deadline, sources close to the production revealed that his departure was due to creative differences, specifically regarding the evolution of his character's story. Shortly after Deadline's story went live, Donnell took to X, formerly known as Twitter, to seemingly confirm the news by sharing the article. "Sorry to say that this is true. I love my #ChicagoMed #OneChicago family dearly," he wrote. "And a special thank you to all the fans that have made these last four seasons so amazing."
While his time with the series was cut short, Donnell has had nothing but good things to say about the show and its creatives. "I can't say anything negative. They let me know that they were going to move in a new direction, and I went, 'Thanks for an awesome four years,'" he told Us Weekly in September 2019. He also gushed about his character's ending, which saw Dr. Connor leaving Chicago after two significant deaths in his life. "He left on his own terms, which I thought was really lovely for the character and for me personally," he added.
Is Colin Donnell open to returning to Chicago Med?
Daniel Boczarski/Getty Images
Despite the years since Colin Donnell appeared on "Chicago Med," the "Irreverent" actor has kept the door open to returning. "I loved my time on Chicago Med, and I loved [showrunners] Andy and Diane," he told TV Line in November 2022. "I loved our crew so much, the cast was so wonderful, and I know they've had a lot of comings and goings since I've left myself. But yeah, why ever close a door?" Towards the end of his statement, Donnell said that it would be as simple as schedules lining up for his return to take place. "I had such a great time, and I have such a fondness not only for the whole universe of the Chicago show, but I love the city of Chicago," he added. "If it ever came a knockin', let's see if the schedules work out. It'd be fun to revisit that guy."
"Chicago Med" Showrunners Diane Frolov and Andrew Schneider also expressed an interest in Donnell's return during a December interview with TV Insider. "There's a pretty good chance. It's a question of logistics, and can we do it? But we would love to see Dr. Rhodes again," Schneider said. "We want to bring him back in a meaningful way. We have a possibility if we can make it work."