Whatever Happened To James Brolin's Two Ex-Wives?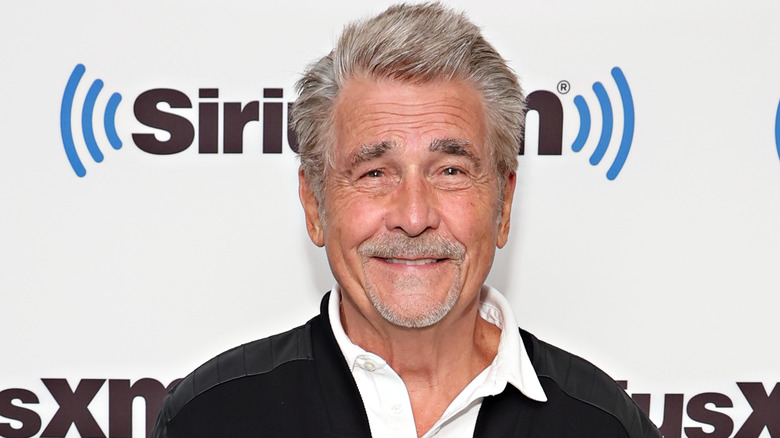 Cindy Ord/Getty Images
For James Brolin, the third time was indeed the charm. When Brolin said "I do" to Barbra Streisand in July 1998, he had already gone through two previous wedding ceremonies. In fact, Brolin had been divorced for just a year when he went on his first date with Streisand in July 1996. Between 1986 and 1995, Brolin was married to actor Jan Smithers, best known for playing Bailey Quarters on the CBS sitcom "WKRP in Cincinnati" in the late '70s and early '80s. With Smithers, Brolin welcomed his only daughter, Molly, in November 1987.
Brolin and Smithers' relationship reportedly started on the set of the ABC soap opera series "Hotel," on which she first guest-starred in March 1984. As was the case with his relationship with Streisand, Brolin also moved on fast — maybe too fast. At least his first wife, Jane Cameron Agee, thought so. Brolin and Agee split the same year he met Smithers, but their divorce wasn't finalized until late 1986, UPI reported in September of that year. 
To make matters worse, Brolin and Smithers had an unofficial wedding in Canada before his marriage was legally done, drawing accusations of bigamy from Agee. Brolin and Agee were married for 18 years. They tied the knot in 1966, after a whopping 12 days of knowing each other. Agee is the mother of Brolin's two sons, the Oscar-nominated actor Josh Brolin and Jess Brolin. Both Agee and Smithers retreated from the spotlight after divorcing Brolin, but they ended up in vastly different places.
Jane Cameron Agee died in the '90s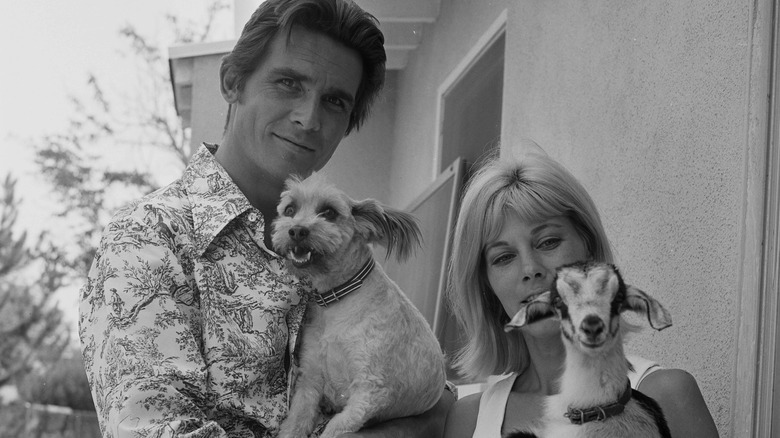 Michael Ochs Archives/Getty Images
Jane Cameron Agee lived only nine years following her divorce from James Brolin. On February 13, 1995, Agee died in the hospital from injuries suffered when she crashed her car into a tree the previous day, which happened to be Josh Brolin's 27th birthday. "What are the f***ing odds? It just doesn't happen. It just doesn't happen. It just doesn't happen," Josh told Men's Journal in 2013. While Agee, who came from a working-class background in Texas, had dabbled in acting during her marriage to James, she left her acting aspirations behind and focused on another passion.
Before her death, she had turned her attention to the wild animal she raised on her Templeton ranch. And by wild we actually mean wild: chimps, mountain lions, a bear, and other animals often removed illegally from their habitat. "I had to clean the cages, which was absolutely irresponsible of my mom," Josh told GQ in 2007. "You just had to deal, man." 
At the time of her death, Agee was in a relationship, though it doesn't sound like things were going great between them. "She'd pulled a .22 rifle on her boyfriend that night and went after him," Josh told Men's Journal. His hypothesis was that his mother was trying to grab her cell phone and drove off the road. James, on the other hand, has a different theory. "My father thinks she was avoiding a deer," the "No Country for Old Men" actor shared. 
Jan Smithers left acting to raise Molly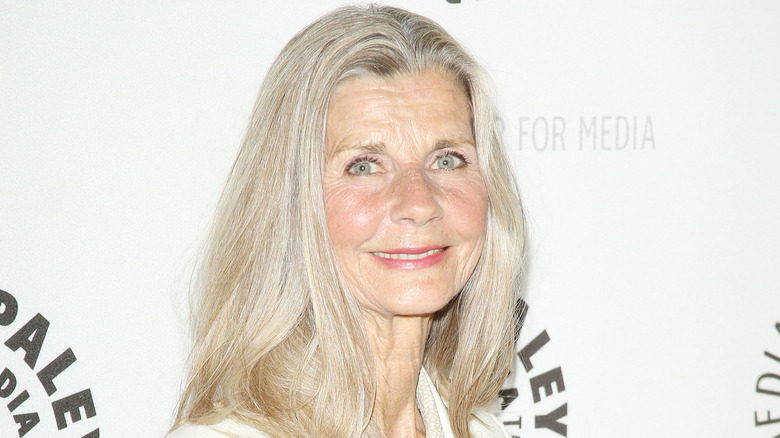 Michael Tran/Getty Images
Jan Smithers' last acting job was the Canadian feature film "Mr. Nice Guy" in 1987, the year her daughter was born. After falling pregnant, Smithers planned to take six months to raise her before going back to acting. But the plan changed after Molly was born. "I loved having a career, but when I met Molly, I just looked at her and told her, 'You need me,'" Smithers told Newsweek in 2016, the year that marked the 50th anniversary of her Newsweek cover story that unexpectedly launched Smithers' Hollywood career at age 16.
After divorcing James Brolin, Smithers reportedly lived in Nova Scotia, according to a 1999 Tampa Bay Times report. Her need for peace and privacy was a part of the reason her marriage ended. "I had Molly and wanted to be in the country and get away from that world. I just wanted a different life," she told Newsweek. When her daughter was a teenager, Smithers had an epiphany during a trip to India. Since then, she's turned inward. "I learned to meditate there, and I changed a great deal. I got out of myself," she said.
In 2014, Smithers reunited with her "WKRP in Cincinnati" co-stars at the Paley Center for Media. "We all changed, and it was fun to change," Smithers reflected. The reunion and the Newsweek interview are both rare events for Smithers, who prefers to stay out of the public eye and has no public social media accounts.