Taylor Swift Breaks Her Silence On Heartbreaking Concert Death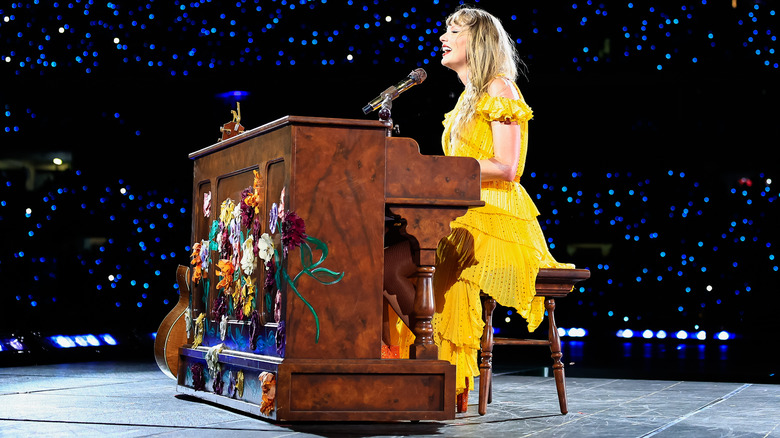 Buda Mendes/tas23/Getty Images
Taylor Swift has released a statement about the tragedy that occurred at her recent "Eras Tour" concert in Rio de Janeiro, Brazil.
At Swift's November 17, 2023 concert in the country, front-row attendee Ana Clara Benevides passed out, according to Brazilian newspaper Fohla de S.Paulo. Inside the stadium, the heat index hit a dangerous temperature of 140 degrees Fahrenheit. Brazil was reportedly hit with a record-breaking heat wave that week, with the temperature in Rio de Janeiro exceeding 106 degrees Fahrenheit the day of Swift's concert, according to The New York Times. 
Benevides was reportedly one of the thousands of concertgoers who fainted. After Benevides' medical condition was attended to at the venue, the 23-year-old was transported to the hospital, where she was pronounced dead of cardiac arrest.
Benevides' death has broken the hearts of those close to her. Thiago Fernandes, a nurse and friend of hers, wrote on Instagram (via Fohla de S.Paulo), "We talked about this show so many times, and how I wanted to be with you. I'm so sad I don't know what to do. You were one of my oldest friends. For so long, and from now on, only in memories!" He spoke about honoring his friend's life, telling Folha, "I want Ana to appear on the Taylor show screens." 
In addition to Benevides' loved ones, Swift has shared some heartfelt remarks about her fan's tragic passing.
Taylor Swift is grief-stricken about her fan's death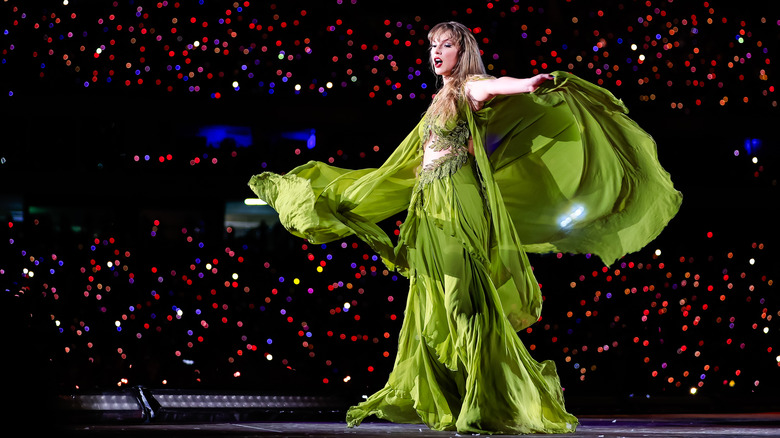 Buda Mendes/tas23/Getty Images
After news broke of concertgoer Ana Clara Benevides' heartbreaking death, Taylor Swift took to Instagram Story (via The Hollywood Reporter) to share a handwritten note. "I can't even tell you how devastated I am by this. There's very little information I have other than the fact that she was so incredibly beautiful and far too young," she wrote. 
As the tragedy left Swift speechless and grief-stricken, the singer shared that she would not be talking about it onstage. "I want to say now I feel this loss deeply and my broken heart goes out to her family and friends," she wrote. "This is the last thing I ever thought would happen when we decided to bring this tour to Brazil."
The tragic circumstances surrounding Benevides' death have made a collective impact on Swifties. A fan account on X, formerly known as Twitter, tweeted, "Taylor Swift concerts are meant to be a safe space, a happy place for all. I can't even fathom that somebody has lost their life today in a place that should be their safe space." Another fan account mourned Benevides' death, writing, "Our thoughts & prayers are with her family."
Fans had a hard time getting water at Taylor Swift's concert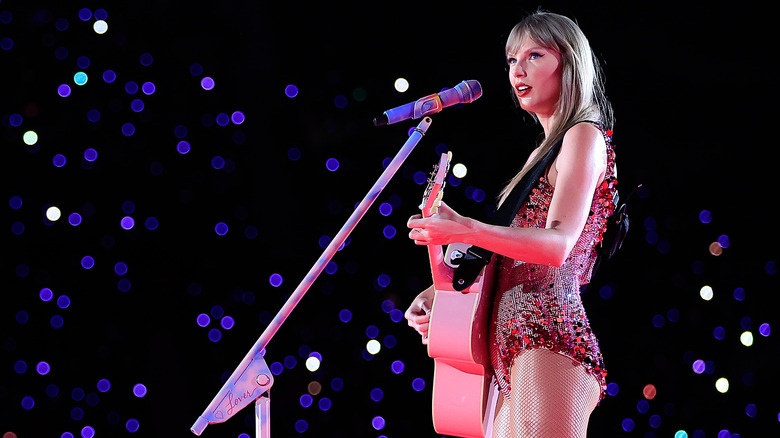 Buda Mendes/tas23/Getty Images
Many concertgoers fell ill from scorching heat inside the Rio de Janeiro venue where Taylor Swift performed on November 17, according to The New York Times. Taking to social media, fans shared that they were not allowed to bring water into the venue. Additionally, some concertgoers revealed that it was difficult for vendors to get to those seated close to the stage. 
During the concert, Swift became aware of the pervasive issue at hand. A video on X showed footage of the singer pausing the show to make sure her fans were properly hydrated. "There's people that need water, right here," Swift said, indicating which section needed water bottles. "So whoever is in charge of giving them that, please come and make sure that that happens."
Wadih Damous, leader of Brazil's consumer protection agency, told The New York Times that his agency demanded event organizer Time4Fun to supply free water at Swift's other shows. "The decision to prevent thousands of people from drinking water in 60-degree Celsius heat is insane and irresponsible," he said. On November 18, the organization said that they'd bolster concert safety measures by increasing the amount of staff, distributing complimentary water bottles, and permitting concertgoers to bring water and food into the venue.