What College Life Is Really Like For Stranger Things Star Noah Schnapp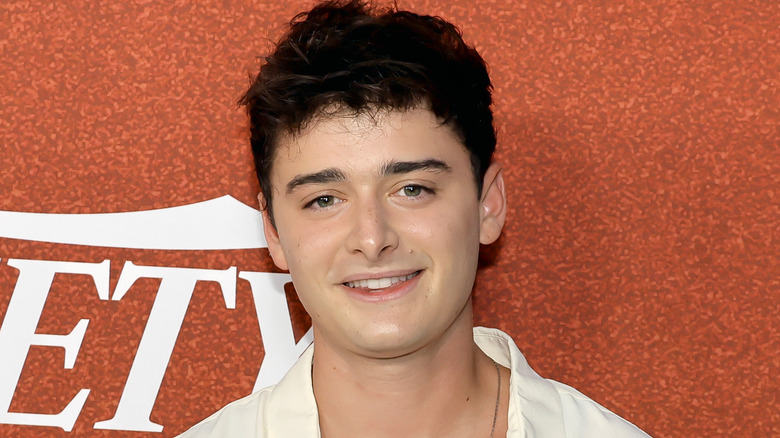 Kevin Winter/Getty Images
Noah Schapp has gone from Hawkins Middle School to an Ivy League school. It's hard to believe, but the "Stranger Things" star was only ten when the Netflix show first premiered. Since then, Schnapp has grown into a full-blown adult. As of 2023, the actor is 19 years old as the show gears up for its final season. The "Stranger Things" star has truly grown up right in front of fans' eyes, and in real life, he's been taking on the college world.
Back in December 2021, Schnapp posted a TikTok video of him opening an acceptance letter to the University of Pennsylvania. The actor and his family were filled with joy over the next step in his journey. Schnapp captioned the post, "#UPENN2026 Baby," per Teen Vogue.
The actor continued to tease his upcoming college experience in March 2022 while on "The Tonight Show Starring Jimmy Fallon," revealing he had gotten a roommate. "I have a roommate," he said. "That's one thing I was actually very excited about, was living in a dorm. Like, what is that like?" Schnapp's anticipation grew even more as the beginning of his college journey loomed.
Now, the "Strange Things" star is well into his college career, so what has it truly been like for the actor? Well, we're here to fill you in on all the details of Schnapp's college experience.
Noah Schnapp's college experience started out well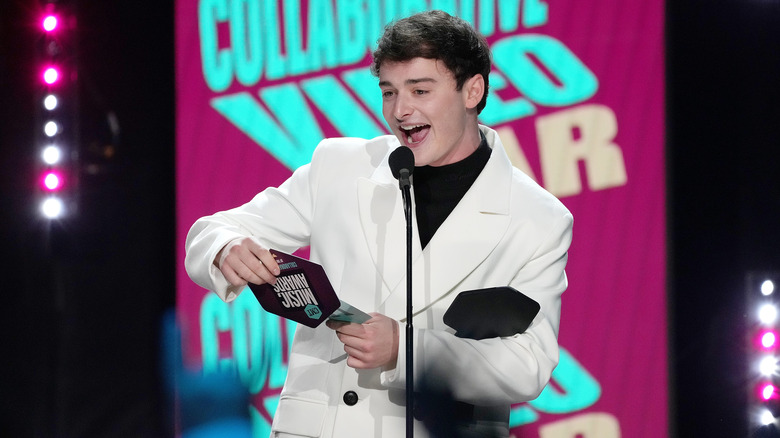 Kevin Mazur/Getty Images
College can be a daunting experience. Leaving home, meeting new people, and taking on tough courses can be a lot, but Noah Schnapp seemed to be handling it well as he got into his first year. When speaking with Teen Vogue in August 2022, the "Stranger Things" shared how great things were going. "Oh my god, it's been awesome," he said. "I love it here and it's great to be meeting new people, meeting new faces, and building a new network, and becoming a part of a new community." Although he admitted it's been a big change, the actor expressed he's been having an "exciting" time.
As for what Schnapp is studying in college ... well, you may be surprised it's not theater arts, at least not for his major. He decided to focus on a business degree. "Entrepreneurship and Innovation at Wharton is the title [of his degree]," He told Teen Vogue. "I'm probably going to minor in film as well just to learn a little bit more in that field, obviously, you know why." It doesn't seem like Schnapp has hit any of the tough courses just yet. In August 2023, the actor revealed to Variety that he had taken a sushi-making class and a history of film class. 
Schnapp seemed to kick off his first year of college with great memories, but it hasn't come without some hiccups. It looks like the actor's celebrity status may have made it a bit harder to adjust to life in college.
Noah Schnapp's fame got in the way of his college life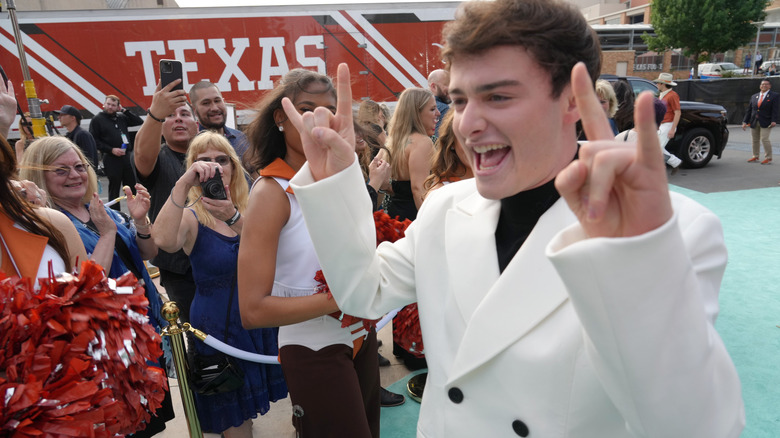 Jeff Kravitz/Getty Images
Noah Schnapp's life changed forever after being cast as Will Byers on "Stranger Things." The Netflix show has become a worldwide phenomenon, and each cast member has catapulted into fame. But this fame has gotten in the way of Schnapp's life in college.
According to USD Student Media, many of Schnapp's college peers have been allegedly trying to "exploit" the actor in order to benefit themselves. In a now-deleted Twitter thread, screenshots of students discussing how they wanted to put something in the actor's drink and encourage him to participate in drug use emerged on social media. Many came to Schnapp's defense, in hopes that he would be more careful about the people he hangs around with. One Twitter user shared, "[They] only want to befriend him because he is famous. They don't see him as a person." 
Fame has definitely played a role in how his peers perceive him, and they have even recorded him on multiple occasions. In March 2023, during a St. Patrick's Day celebration, fellow college students recorded Schnapp climbing on a roof to get to a balcony with his friends, per TMZ. This wasn't the first time he had been filmed. Back in September 2023, the "Stranger Things" star was videoed jumping into a pool filled with empty alcohol cans and cigarettes. Because of his fame, all eyes are on Schnapp, and this has worried many fans about his college experience.