Mel B Bashes Lady Gaga Over Oscars Performance
Mel B has taken aim at singer Lady Gaga for her performance of "Shallow" at the 2019 Oscars.
During an appearance on Good Morning Britain on Monday, Feb. 24, 2019, the Spice Girl and America's Got Talent judge criticized Gaga's duet with her A Star Is Born co-star Bradley Cooper at the 91st Academy Awards. Speaking to the show's host Piers Morgan, Mel B (full name Melanie Brown) shared that she felt that the performance was disrespectful to Cooper's girlfriend, model Irina Shayk, as reported by Page Six. "See, I felt so uncomfortable for Bradley's girlfriend, oh my gosh," Mel said.
Morgan replied, "It was the look of love, wasn't it?" And apparently Mel thought so. "It really was and that's the whole gossip," she answered. "That's the whole thing."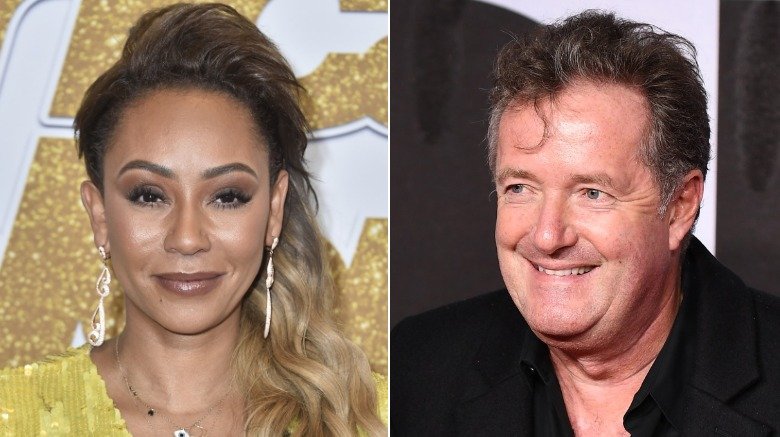 Getty Images
Mel and Morgan aren't the only ones who were convinced that Gaga and Cooper's performance was a little steamy. Many fans watching at home took to social media to share their opinions that Gaga and Cooper, whose A Star Is Born characters boast a relationship, brought the heat on stage. At one point during their performance, Gaga and Cooper share a mic at the piano, singing together with eyes closed and their faces close together. "Raise your hand if you thought Lady Gaga and Bradley Cooper were about to make out," one social media user tweeted.
However, Mel B did acknowledge that Gaga and Cooper's on-stage chemistry was simply for show... kind of. "But I would like to think it was part of the whole performance, because there's a women's code and hopefully that's not ... hopefully it's only professional," Mel stated.
Still, Morgan reportedly didn't find anything about Gaga's performance with Cooper to be appropriate, especially considering the "Bad Romance" singer's newly single status. "Lady Gaga taking her engagement ring off — she just broke off from her fiance — and if you put the maths together, you have engagement ring off, and then staring at Bradley Cooper in a way that I would say crosses a few lines," Morgan asserted.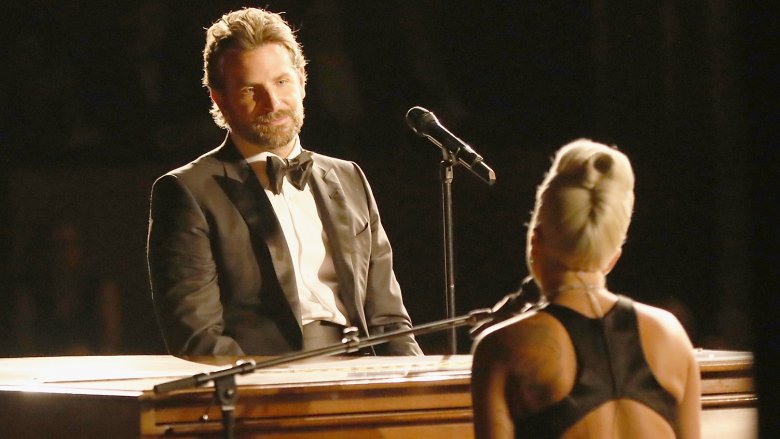 Getty Images
As fans of Gaga already know, the Mother Monster and her now-former fiancé Christian Carino ended their engagement after two years together, as Just Jared reported on Feb. 19, 2019. But just because Gaga may be a single woman now, it doesn't mean she's looking for love with Bradley Cooper. In fact, she appears to have a friendly relationship with Cooper's girlfriend, Irina Shayk, with whom he shares daughter Lea de Seine.
After Gaga and Cooper finished their performance of "Shallow" on the Oscars stage, Shayk was reportedly one of the first people to stand and clap for the stars. And Shayk was spotted hugging Gaga after the singer won the Oscar for best original song with Mark Ronson, Anthony Rossomando, and Andrew Wyatt, as reported by HuffPost. Now, would a woman scorned be so willing to express her congratulations to her husband's on-screen love interest if there was bad blood between them? Nope, we doubt it. Remember, Gaga and Cooper are the actors in this situation — not Shayk.
Shayk is likely totally confident in her relationship with Cooper. Not only do they share a child, but they have also reportedly been together since April 2015, as reported by Page Six. With nearly four years of dating under their belts, Shayk and Cooper are probably fully committed to one another.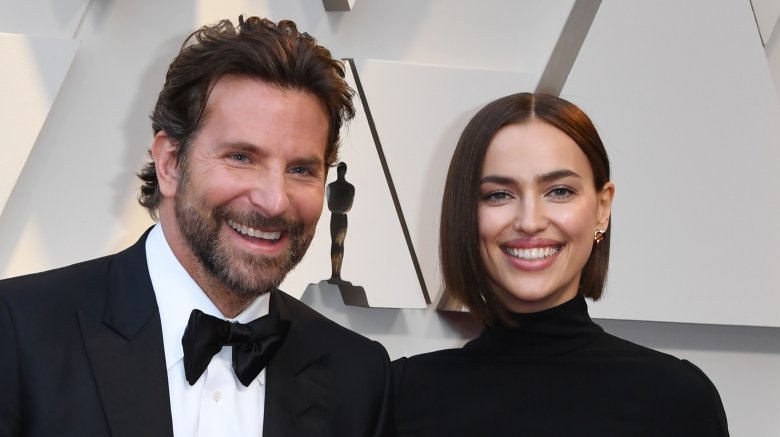 Getty Images
Wondering why Shayk and Cooper simply don't speak out about the rumors that there's something going on between Cooper and Gaga? Well, why should they give any attention to gossip? Besides, Shayk and Cooper aren't big on sharing the details of their relationship with the public. In an interview with Glamour UK, Shayk told the magazine (via Elle), "Because my work requires me to be out there, I just decided my personal life will be quiet. That's why it's called personal, because it's something for you and your family, and I feel happy with it."
Cooper expressed something similar in an interview with radio host Howard Stern. When asked why he and Shayk don't walk many red carpets together, he said (via Elle), "You're right, it's so great to take someone you're with to a place where a hundred people are going to photograph you every step you make and ask you tons of questions, and then rip it apart the next day," adding, "No, no, no, no, no."
We can't blame the couple for wanting to keep their privacy! So, unless Cooper suddenly professes his love for Gaga — or vice versa — let's all just assume that Cooper and Shayk are happily in love and there's no relationship drama to be found.