Michael B. Jordan Kissing His Oscars Date Is The Sweetest Thing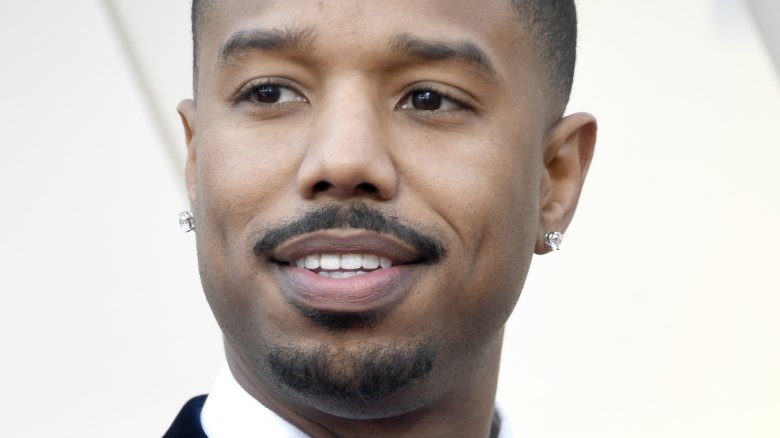 Getty Images
Actor Michael B. Jordan made everyone swoon when they saw him giving his date to the Oscars a big smooch.
On Sunday, Feb. 24, 2019, Michael attended the 91st Academy Awards at the Dolby Theatre in Los Angeles, Calif., and he brought along one very special lady as his date for the night: his mother, Donna Jordan. Together, the mother and son walked the red carpet ahead of the high-profile Hollywood event, posing together for press photos, as reported by BET. In one shot, Jordan can be seen kissing his mother in front of the cameras.
And the moment warmed people's hearts, further endearing the talented actor to the masses. "So heart warming a true gentleman," one person commented beneath photos of Michael and his mother on the red carpet shared by MTV. Another social media user wrote, "I love it!!! That's right baby, remember who made it all possible. She looks beautiful."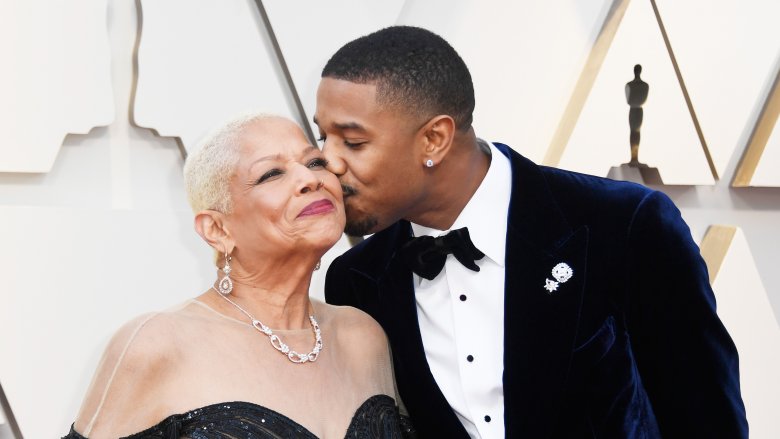 Getty Images
Besides the professional photos taken at the event, Michael also took a photo with his mother before arriving at the Oscars, which he shared on Instagram with his 9.9 million followers. "My mama about to make me have to fight somebody she looking so pretty," he wrote in the caption, alongside a photo of the pair smiling wide at the camera. He also added the hashtags, "#Oscars2019 #PopsIGotYou #DateNight."
As if their presence wasn't enough to wow fans, Michael and Donna also seriously brought their fashion A-game to the annual awards show. To the grand event, Michael donned a Tom Ford tuxedo with a blue velvet jacket, as noted by Just Jared, while his mother wore black gown that boasted a "weaved" appearance (via BET). Clearly, style must run in this family!
Michael B. Jordan is known to be close with his family. As Michael shared on Twitter in response to a fan's tweet, he and his parents live together in the same home ... as of February 2018, at least. But don't go thinking that the former Friday Night Lights star still lives with his dear old mom and dad — he says that they live with him.
And Michael appears to be happy to share a home with his parents, as he told Us Weekly in February 2018 that there's some serious benefits of having his mother and father staying with him. "The best part of living with my family I want to say [is] home-cooked meals," he revealed to the magazine. "I think being able to come home and have my mom [Donna Jordan] be able to cook some home-cooked food is pretty cool."
Sounds like a sweet deal. That said, Michael does, of course, have adult responsibilities to take care of (besides working on his lucrative acting career). "[My mom] does not do my laundry," he told Us Weekly. "It stops there. Mom doing my laundry, that's not it."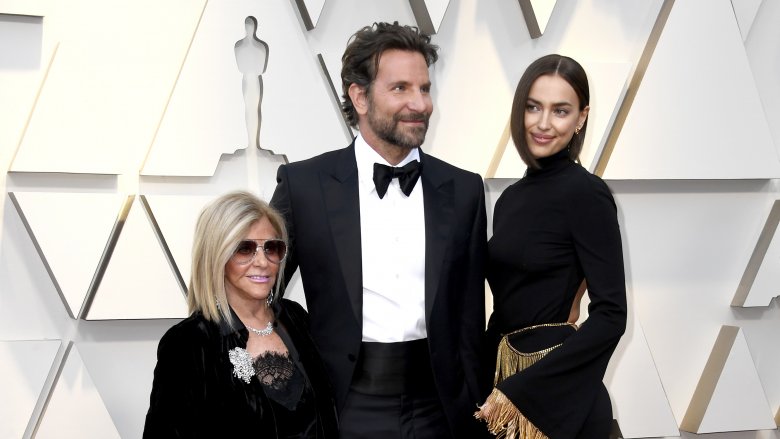 Getty Images
Michael, who also posed for pictures with the Black Panther cast at the 2019 Oscars, wasn't the only celebrity to bring his mother along with him to the awards show. A Star Is Born director and star Bradley Cooper, who memorably performed with Lady Gaga during the awards show, also walked the red carpet with his mother, as well as with his longtime girlfriend, Irina Shayk, with whom he shares a daughter. And, as reported by the Daily Mail, Bradley's mother, Gloria Cooper, stood out at the event, as she smiled for the cameras while holding her son's hand. Like Michael B. Jordan's mom, Gloria looked amazing, having dressed to the nines for the Hollywood affair. The 78-year-old wore a "black lace and tulle dress with a velvet coat and embellished ballerina pumps," and she accessorized with a pair of presumably Gucci "jewel-trimmed aviator sunglasses." Gloria is said to have also brought along a "colorful walking stick." So, obviously, given her unique style, Gloria is not afraid to make a fashion statement.
Now, can we get Gloria Cooper and Donna Jordan together and start some Hollywood moms club? We're sure these two ladies would have a lot to talk about, considering both of their sons' enormous success in the entertainment industry — not to mention their own amazing styles! We think Bradley Cooper and Michael B. Jordan would approve.