Michael J. Fox Opens Up About Recent Health Problems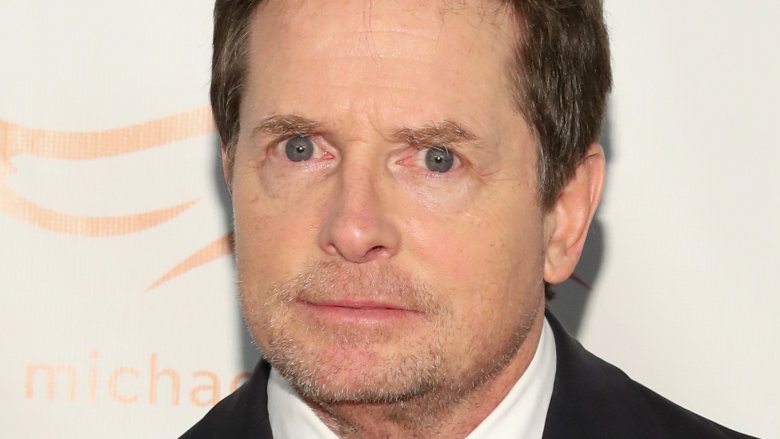 Getty Images
Michael J. Fox is sharing a health update with the world.
During his candid interview with The New York Times Magazine, published on Friday, March 1, 2019, the Back to the Future star opened up about the recent health issues he's faced, which have stemmed in part from his longtime battle with Parkinson's disease.
"I'd developed a relationship with Parkinson's, where I gave the disease its room to do what it needed to do and it left me areas I could still flourish in," Fox told the publication. However, this mindset temporarily shifted when the actor began to struggle with a series of new health complications, which cropped up about a year ago. "I was having this recurring problem with my spinal cord," he revealed. "I was told it was benign but if it stayed static I would have diminished feeling in my legs and difficulty moving. Then all of a sudden I started falling — a lot. It was getting ridiculous." 
Fox went on to explain, "I was trying to parse what was the Parkinson's and what was the spinal thing. But it came to the point where it was probably necessary to have surgery." 
As Nicki Swift previously reported, Fox, 57, underwent this spinal surgery in late April 2018. At the time, further details surrounding the operation were left unknown. However, the iconic actor's rep, Leslie Sloane, shared some insight into the matter with E! News. Noting that the surgery was "unrelated" to Fox's struggle with Parkinson's disease, she stated, "He is recovering, feeling great, and looking forward to getting back on the golf course this summer."
However, it turns out that the Spin City alum's recovery wasn't necessarily smooth sailing. "So I had surgery, and an intense amount of physical therapy after. I did it all, and eventually people asked me to do some acting," Fox recently told The New York Times Magazine. While he was meant to head back to work that August, an accident at home unfortunately prevented him from doing so. "I woke up, walked into the kitchen to get breakfast, misstepped and I went down," Fox explained. "I fractured the hell out of my arm. I ended up getting 19 pins and a plate. It was such a blow." 
Explaining that he doesn't particularly believe things happen for a reason, the actor made the case that we can learn from the unexpected. "In my case, what was it that made me skip down the hallway to the kitchen thinking I was fine when I'd been in a wheelchair six months earlier?" Fox continued. "It's because I had certain optimistic expectations of myself, and I'd had results to bear out those expectations, but I'd had failures too. And I hadn't given the failures equal weight."
Of course, readers are most likely already aware that this isn't the first time Fox has publicly addressed his chronic health problems. Following his Parkinson's disease diagnosis at the age of 29 in 1990, the beloved actor hid his health struggle for years. However, he famously revealed the shocking news to the world in 1998. 
While speaking with Entertainment Tonight nearly two decades later, the former Family Ties star shared, "[My family] lived with it for a long time, so by the time I told the public about it, I had accepted it."
Since going public with his illness, Fox has become an outspoken advocate for Parkinson's research through The Michael J. Fox Foundation. According to The New York Times Magazine, the organization has, at the time of this writing, raised $800 million. For his part, Fox remains as determined as ever, telling the publication, "I still believe in a cure." 
That said, Fox admitted that coping with his recent health problems temporarily gave him pause on his idea of making peace with the disease. "Was it false hope I'd been selling? Is there a line beyond which there is no consolation?" he questioned. "For me to get to that place is pretty dark. I realized that the understanding I'd reached with Parkinson's was sincere but risked being glib." 
However, that notably hasn't squashed his famous penchant for optimism and acceptance. While reflecting on his life's journey, Fox went on to add, "It makes me think, Can I just keep going in this adventure? Because if the worst I've had is as bad as it gets, it's been amazing."