Things To Know About Baywatch Star Kelly Rohrbach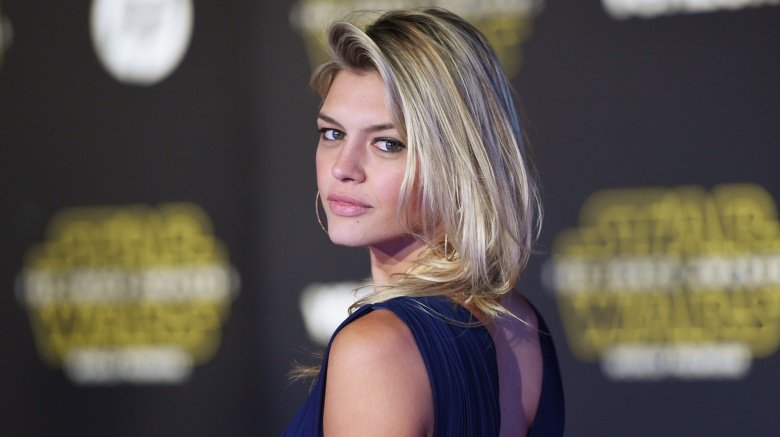 Kelly Rohrbach may not be a name you immediately recognize, but if you saw the 2017 Baywatch movie, she should ring a bell as bombshell lifeguard CJ. Before her star turn in that film, Rohrbach was probably best known as one of the many models Leonardo DiCaprio has dated, but there's much more to Rohrbach than your typical Hollywood beauty. Here's what you need to know about the Baywatch star.
She's acted before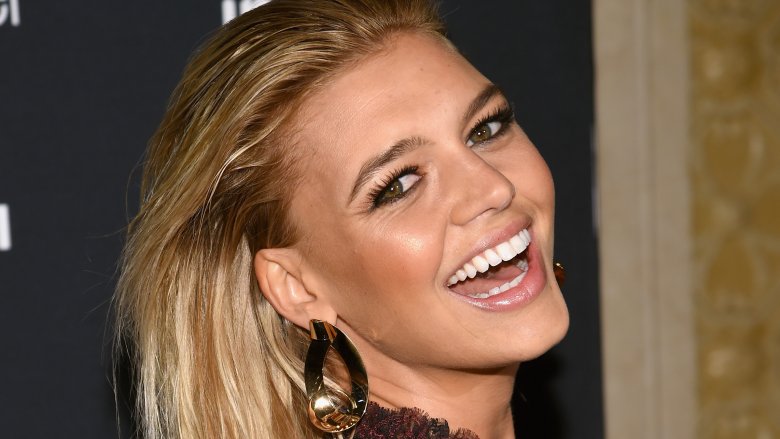 Getty Images
At the risk of using a terrible pun, Baywatch won't be the first time Rohrbach has dipped her toes in the movie-making waters. After making her acting debut in a 2012 movie called Wilt, she landed guest spots on a number of high-profile TV shows, including The New Normal, Two and a Half Men and Rizzoli & Isles. Most recently, she appeared on an episode of Broad City and in the Woody Allen romantic comedy Café Society. Not bad.
She's pretty darn smart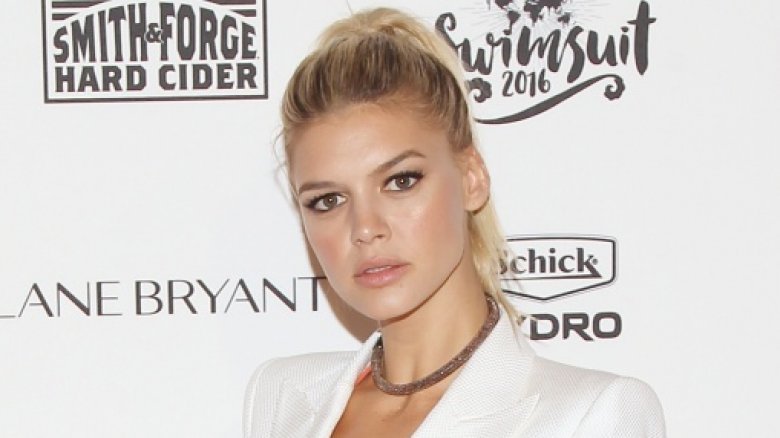 Rohrbach has the brains to match her stunning good looks. She's a 2012 graduate of Georgetown University and also attended the prestigious London Academy of Music and Dramatic Art, according to People magazine.
She's really good at golf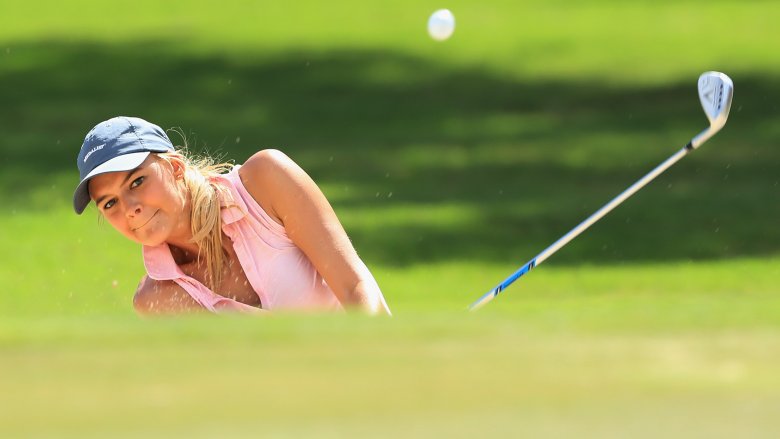 Getty Images
Speaking of Georgetown, although she graduated with a degree in theater, Rohrbach initially attended the university on a golf scholarship. "My dad was a very good golfer, and he always dragged me along," Rohrbach told Harper's Bazaar in 2015. "I didn't like it that much when I was a kid and my dad would always say, 'Trust me, you're gonna like it when you're older,' and now I'm really thankful I play it. It's a fun sport to know when you're older, but when I was a kid, obviously none of the other kids [golfed]."
According to the New York Post, the Greenwich, Conn. native—who grew up with a private golf facility on her property—first became interested in acting when her college golf coach suggested she take a theater class to fulfill an art class requirement. "I didn't really get into acting until halfway through college," Rohrbach told Esquire magazine. "Once I graduated I pursued it professionally, but it wasn't like I was always an actress." As for hanging up her golf clubs for acting, Rohrbach doesn't seem to harbor any regrets. "I didn't really want to [golf] professionally," she told Esquire. "But I loved playing it, and I still love playing it."
Duh, she's a model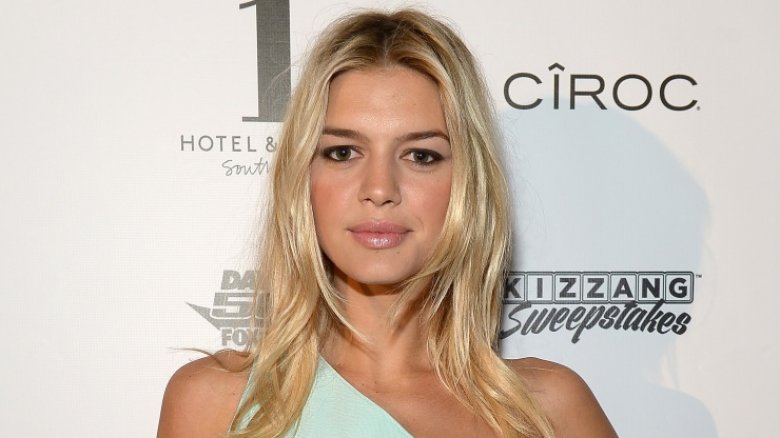 Rohrbach became an overnight sensation in 2015 when she appeared in Sports Illustrated's annual swimsuit issue and was voted "Rookie of the Year." According to Harper's Bazaar, Rohrbach fell into modeling after graduating from college and moving to Los Angeles to pursue an acting career. "I worked for two years as an actress, and someone made the suggestion that I should do a little bit of modeling," she said. "I was seeing a lot of crossover at the time between modeling and acting—so I was like, alright, I got introduced to agents at IMG and the rest is, as they say, history."
According to People magazine, Rohrbach had only been modeling for two months before she was discovered by Sports Illustrated. She has since appeared in campaigns for Gap and Old Navy, as well as shoots for Self and Galore magazines.
She dated Leonardo DiCaprio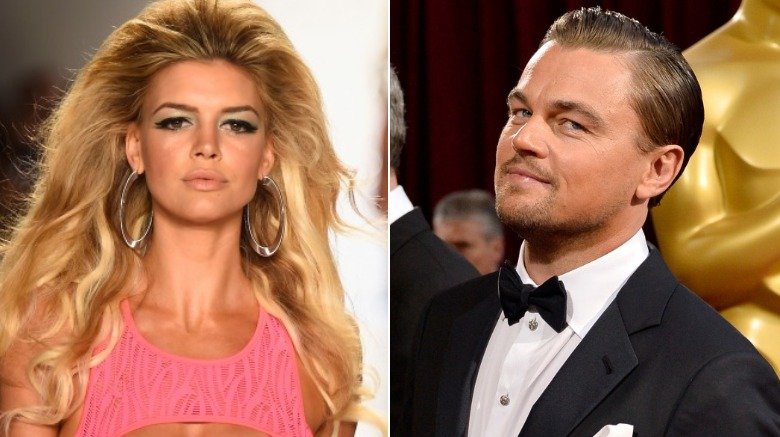 Like practically every model before her, Rohrbach spent a brief part of 2015 dating Oscar-winning actor Leonardo DiCaprio. According to Us Weekly, the couple hooked up around June that year when the magazine spotted the pair at an after-party in New York City. The relationship didn't last long; their split was confirmed by People magazine in January 2016. "They have been broken up for a few months now," a source said at the time. "They are very friendly and it's super amicable." The couple's busy schedules were to blame for the split, according to the report. "They are both so busy and he's got a big movie coming out and she's one of the biggest supermodels in the world. There is no other person in the picture," the source told People.
Since their split, DiCaprio has been linked to everyone from singer Rihanna to, gasp, another model — then 19-year-old lingerie model named Chelsey Weimar. Rohrbach eventually hooked up with Walmart heir Steuart Walton and at the time of this writing, they're still going strong.
She's one of five kids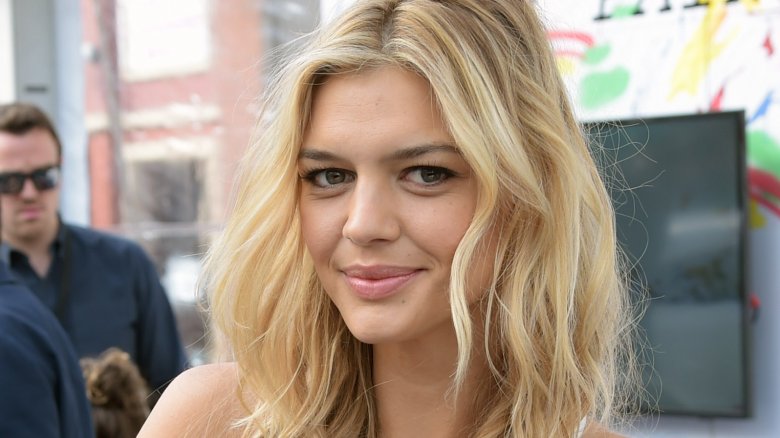 Getty Images
According to Esquire, Rohrbach is the second of five siblings. "[I'm] very close with all my siblings," she said. "They're my best friends." What was it like growing up with such a large family? "I don't want to say [it was] a wild house, but kind of," she told the magazine. "There was always something going on."
She's a tomboy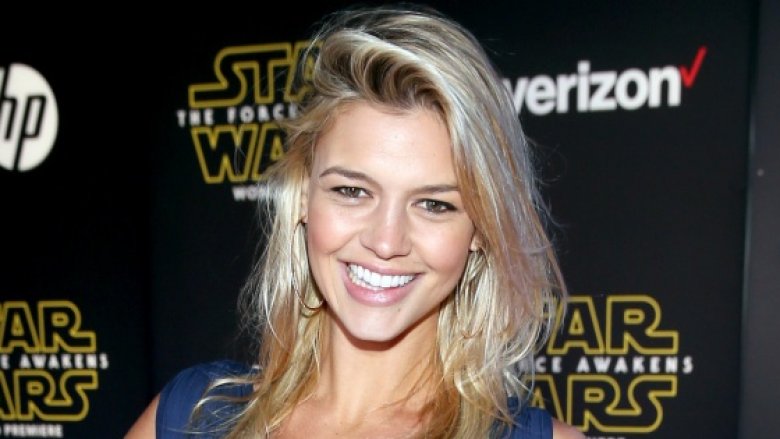 Between playing golf and being the older sister to twin brothers, it shouldn't come as much of a surprise that Rohrbach is often referred to as a guy's girl. "She's an athlete, and she grew up as her dad's wingman on the course. And she was one of the guys hanging out at the golf course. She is that sort of fantasy that I look for [when casting for the magazine]," Sports Illustrated Swimsuit Issue editor MJ Day told the New York Post in 2015. Day said the cover girl is an avid fan of the New York Yankees, Giants and Rangers.
"Kelly hangs with the boys, but she is very vivacious," added the Swimsuit Issue's photographer, Yu Tasi. "She's the cool chick. And she's well-educated. You can see it the moment she walks into the room."
Even Rohrbach herself has praised her ability to roll with the guys. "I'm definitely quick-witted and I can hang with the guys," she told Esquire. "I'm pretty relaxed and nothing really offends me. I think everything's funny, to be honest."
Hollywood is already banking on her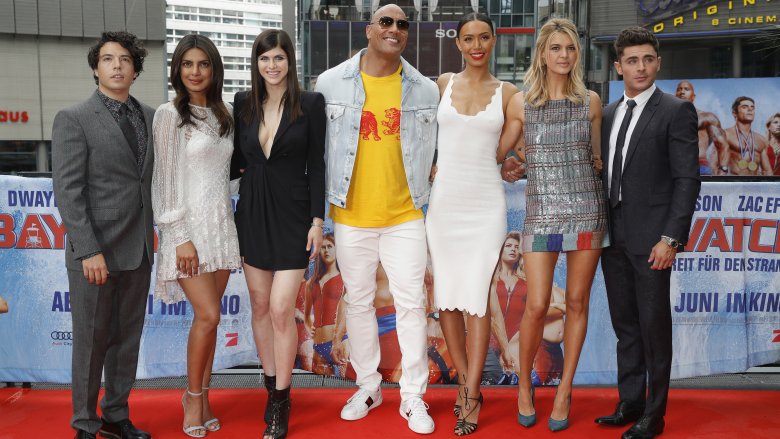 Getty Images
Rohrbach, who turned 26 in 2016, already has huge, um, shoes to fill when she takes over the role of C.J. Parker—the lifeguard that made Pamela Anderson a global superstar—in Paramount's Baywatch movie, due out in 2017. Rohrbach's role was confirmed in January 2016 by co-star and producer Dwayne "the Rock" Johnson, who is already a huge fan of the model-actress. "Yes, she's a walking smoke stack but more importantly...she's smart, tough and funny. Just the way we like 'em," Johnson wrote in an Instagram post.