Wendy Williams' Husband Kevin's Reported Mistress Welcomes Child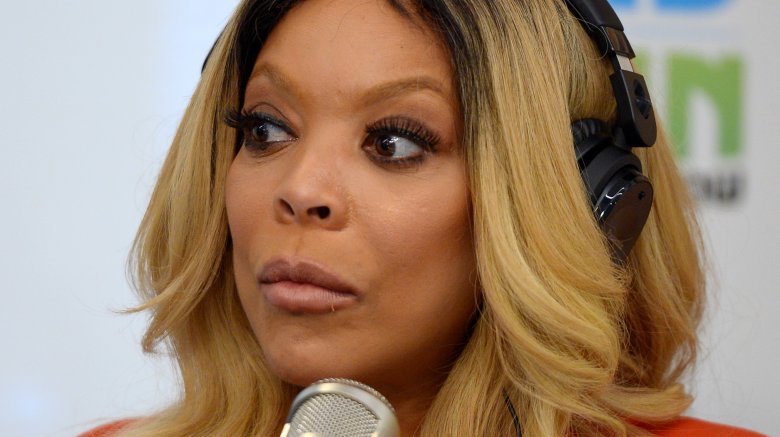 Getty Images
Did television personality Wendy Williams' husband, Kevin Hunter, welcome baby no. 2 this week? According to Page Six, the businessman's longtime rumored mistress, massage therapist Sharina Hudson, reportedly gave birth at Hahnemann University Hospital in Philadelphia, Penn. on Monday, March 25, 2019.
According to a source cited by the media outlet, "Sharina has given birth to a baby, but hasn't confirmed if Kevin is the father." Meanwhile, another insider claimed, "Apparently, they chose this location because they were worried that if she gave birth in New York, it would be leaked to the press."
It should be noted that, at the time of this writing, it is indeed still unknown whether Hunter is actually the father of Hudson's child. Additionally, neither he, Williams, nor Hudson have publicly addressed the matter.
Readers may already be aware that a report published by Love B. Scott in late December 2018 was the first to allege that Hunter and Hudson were expecting a child together. As Nicki Swift previously reported, Williams, 54, supposedly had her legal team send the site a cease and desist letter just after the New Year. While demanding a retraction, she and Hunter, 46, reportedly denied the cheating and pregnancy allegations.
The married pair welcomed son Kevin Hunter Jr. in 2000 after tying the knot in 1997. However, reports that there was trouble brewing in their 22-year marriage initially surfaced in September 2017, when the Daily Mail released a shocking report detailing Hunter's alleged decade-long affair with 32-year-old Hudson.
More recently, Williams addressed the ongoing hearsay about her apparent marital woes head-on during her highly anticipated daytime talk show return following a two-month absence. "We were spending time as a family," she told her adoring fan base during a taping of The Wendy Williams Show earlier this month. The controversial TV star continued, "I want to shout-out to my husband. I'm still wearing my ring. Believe me you, when you've been with somebody for 28 years, married for 25 years — we know each other. He's my best friend, he's my lover. I know what you've been seeing, but hunty, let me show you who I fell in love with and who he fell in love with."
Williams went on to say, "I'm still very much in love with my husband, and anyone who's been married, you know, marriages have ebbs and flows." While pointing to her wedding ring, she added, "Marriage isn't easy. And don't ask me about mine until you see this gone. And it ain't going anywhere, not in this lifetime."
Having previously explained that her unplanned hiatus stemmed from multiple health complications due to her battles with hyperthyroidism and Graves' disease, Williams revealed that she'd been living in a sober house in Queens, N.Y. during an emotional segment on her show on March 19, 2019. While opening up about seeking help for addiction, she told her fans, "You know I've had a struggle with cocaine in my past, and I never went to a place to get the treatment." 
Williams' organization, The Hunter Foundation, notably works to place those battling addiction into recovery centers around the world. She went on to note that by coming forward with her story, she hoped to help others who are dealing with similar issues. For his part, Hunter later shared an update with Entertainment Tonight, saying, "Wendy is doing well. We're doing well as a family. We are moving forward with working on her sobriety and doing the work to help others, not just ourselves. It is a family process."
Just a week after sharing her truth with the public, Williams was spotted leaving said sober home sans her wedding ring, Page Six reports. "This is a crazy situation, Wendy is in a halfway house fighting for her sobriety, while her husband is at the side of his mistress who is giving birth to a baby," a third source recently claimed to the publication. "Everyone who loves Wendy is heartbroken and furious. Her fans are furious that she lied to them about her health and about what she has been going through."
Of course, it should be noted that multiple celebrities and fans alike have actually taken to social media over the last week to share messages of love and support with Williams. "Very brave," fellow talk show host Carson Daly, for example, tweeted at the time of her announcement. "Very powerful & honest. Rooting for you."
While the speculation surrounding Wendy Williams and Kevin Hunter's marriage remains ongoing, we're also rooting for The Wendy Williams Show host during her recovery.