Wendy Williams Hospitalized For Graves' Disease Complications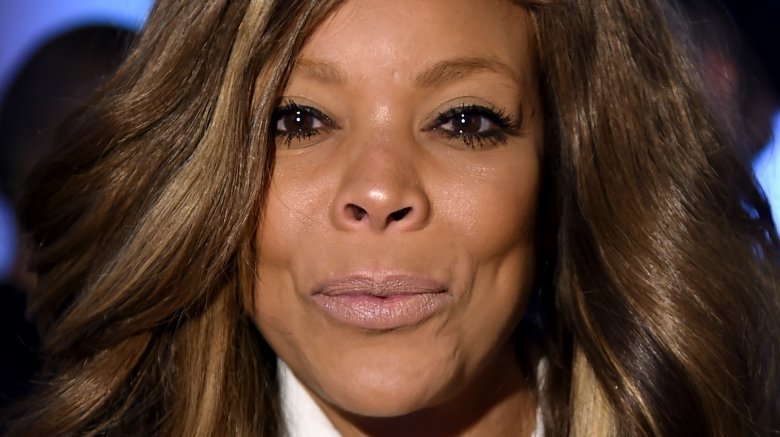 Getty Images
Television personality Wendy Williams has been hospitalized.
On Friday, Jan. 18, 2019, The Wendy Williams Show host's family took to Instagram to announce that she's again been forced to postpone her return to the popular show until further notice as she receives treatment for Graves' disease. 
"As Wendy Williams Hunter previously shared, she fractured her shoulder and has been on the mend. Over the past few days, Wendy has experienced complications regarding her Graves' Disease that will require treatment," the family's statement read. "Wendy will be under the strict supervision of her physicians, and as part of her care, there will be significant time spent in the hospital. Despite her strong desire to return, she is taking a necessary, extended break from her show to focus on her personal and physical well-being."
The statement concluded, "Wendy thanks everyone in advance for their well-wishes and for respecting her and The Hunter Family's privacy during this time."
Readers may already be aware that this unfortunately isn't the first time Williams' health has affected her show over the last year. As Nicki Swift previously reported, Williams, 54, took three weeks off from work on doctor's orders in February 2018 after experiencing serious health problems stemming from Graves' disease and hyperthyroidism. 
The former DJ, who has since encouraged her audience to prioritize their own health, promised her fans "a better Wendy in 2019" while addressing recent concerns over her well-being on social media last month. Just days after suffering a hairline fracture on her right shoulder in late December 2018, Williams revealed that she had taken pain medication for the first time, appeared to slur her words during a taping, and delivered what she called a "less than stellar" show.
It should be noted that this is the third time Williams has delayed her return to her daytime talk show since going on break to rest and heal over the holidays. According to a previous Instagram post, she was meant to go back to work on Monday, Jan. 21. As her family noted in their recent statement, "The Wendy Williams Show will air repeat episodes the week of January 21st and will produce original episodes with a variety of hosts starting the week of January 28th."
We're wishing Williams a speedy recovery!