Wendy Williams Shares Health Update After Fracturing Shoulder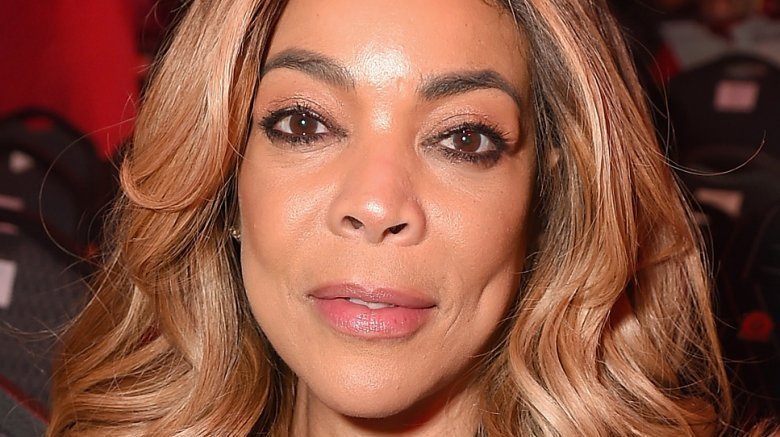 Getty Images
Wendy Williams is sharing a health update with her fans.
During her Tuesday, Dec. 18, 2018, episode of The Wendy Williams Show, the titular host revealed that she was forced to miss the previous day's taping after receiving a hairline fracture on her right shoulder this past weekend.
"I did it on Sunday. And by Monday morning, my shoulder was on fire," Williams told her audience (via Us Weekly). With her right arm in a sling rather than a hard cast, the talk show host explained, "There's no way I could have done yesterday's show. I was all about the medical care yesterday, from one doctor to the other. I'm on the mend, I don't need an operation."
Williams, 54, went on to note that she plans to tape her show as scheduled this week before going on break for the holidays, saying, "So we only have to work around this for a moment before I just go home. That's all you can do: rest."
Unfortunately, this isn't the first time Williams has had to cancel tapings of her show due to her health over the last year. As Nicki Swift previously reported, the former shock jock took three weeks off in February 2018 on doctor's orders after experiencing serious health issues from Graves' disease and hyperthyroidism.
Since then, Williams, who infamously passed out during a taping in October 2017, has opened up about her health struggles while encouraging her viewers to make their own health a priority. "Go to the doctor, get that checked out," she advised her fans upon her return in late March. "That manicure and pedicure can wait."
Williams isn't the only celeb to open up about their health in recent weeks. Earlier this month, Modern Family star Sarah Hyland revealed that she quietly underwent a second kidney transplant in September 2017 due to a number of chronic health problems stemming from her lifelong battle with kidney dysplasia. "I was very depressed," Hyland, who'd received her first kidney transplant from her father back in 2012, told Self magazine at the time. "When a family member gives you a second chance at life, and it fails, it almost feels like it's your fault." Thankfully, the 28-year-old actress is in much better physical and mental health these days, as she added, "I'm stable. I'm thriving. I'm super happy with life."
We're glad to see Williams is already on the mend!