Wendy Williams Apologizes For 'Less Than Stellar' Show Amid Concerns For Her Health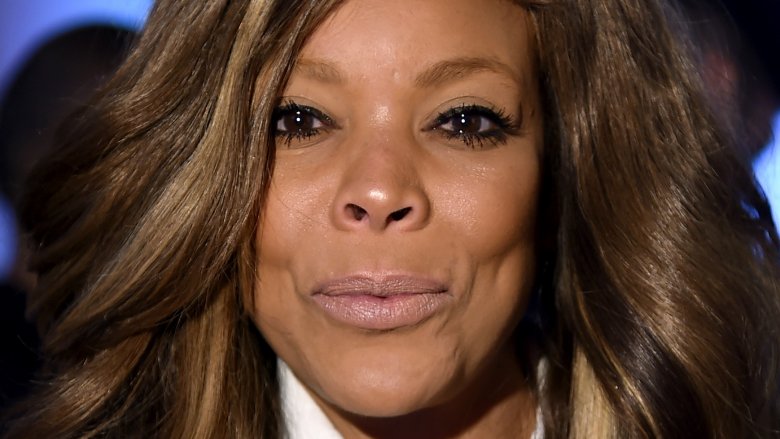 Getty Images
Television personality Wendy Williams is putting her fans' worries at ease.
On Thursday, Dec. 20, 2018, The Wendy Williams Show host took to Instagram to address recent concerns over her health after appearing to slur her words during an interview with hip hop trio The Lox on her talk show.
"I sincerely apologize if you feel that today's show was less than stellar," Williams wrote to her 1.1 million followers, captioning a purple text-post which read, "I [heart] U for watching!" She continued her lengthy message with, "I'm on your TV screens every day wanting to spread laughter, entertainment and cheer. As I reported earlier in the week, I have a hairline fracture on my upper arm, which hurts like hell." 
Explaining that she'd "never broken a bone or experienced a fracture" in her life, Williams admitted that by "trying to scurry around and do too much, I am now paying the price." She continued, "I've never taken a pain medication in my life ... until this week. I did that to power through and try to deliver a great show for you, against the better judgement of the many people around me who genuinely care for my well-being. I really do ride or die for my craft and give 200%."
Regarding her recent headline-making performance, Williams noted that she has "no regrets," but added, "I appreciate everyone's genuine concern for my wellness and care." For now, the talk show host is looking toward the future, and concluded her post with, "I promise you a better Wendy in 2019. I will get some much needed rest and healing over these next couple of weeks ... Sorry again. I love you all. Happy Holidays!"
As Nicki Swift previously reported, Williams, 54, was forced to cancel her show's taping on Monday, Dec. 17, after receiving a hairline fracture on her right shoulder last weekend. The following day, she told her viewers, "I'm on the mend, I don't need an operation." However, reports that Williams' loved ones were worried for her well-being surfaced later in the week, with a source telling Radar Online, "Something bad is going on with Wendy." Claiming that Williams has been acting oddly "for weeks," the insider alleged that she "has totally checked out. It's a major problem."
Unfortunately, this wasn't the first time Williams' health had impacted her popular show in 2018. Readers may remember that the former shock jock was on doctor's orders in February to take three weeks off after experiencing serious health issues from Graves' disease and hyperthyroidism. Since then, she's encouraged her fans to make their own health a priority.
Hopefully, Williams will be able to catch some R&R when her show goes on break for the holidays. We're wishing her a speedy recovery!