What The Pretty Girl In E.T. Looks Like Today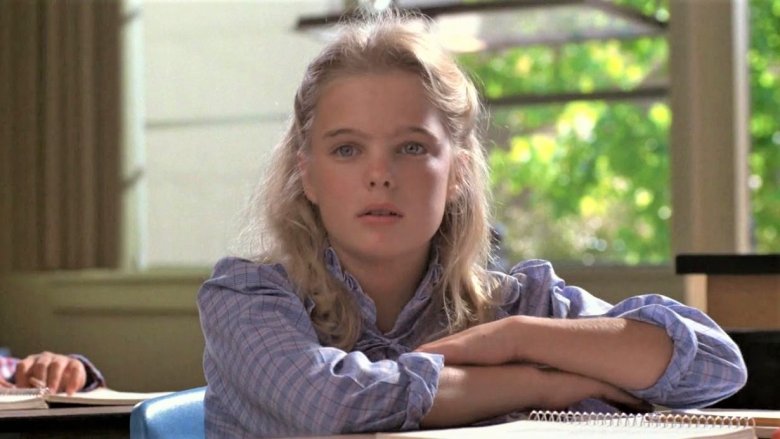 Universal Pictures
There are several truly memorable scenes in 1982's E.T. the Extra-Terrestrial (the movie's tear-jerking finale was named the most moving cinematic moment of all time in a poll), but there's one iconic part of Steven Spielberg's sci-fi classic that almost never happened. Everyone remembers the science class scene in which Elliott (Henry Thomas) sets the frogs free and kisses his pretty blonde classmate (Erika Eleniak) in a cute recreation of John Wayne and Maureen O'Hara's big smooch from The Quiet Man. It looked completely natural on the big screen, but Eleniak (just 12-years-old at the time) had some major doubts when it came to shooting the scene.
"It was super frightening," the actress told Fox News years later. "I cried in my little trailer. Steven came in and talked to me and my mom for 10 minutes. He explained what a closed set was and how no one who didn't have to be there wouldn't, to make me feel better. And I believe Henry Thomas was in a girl-haters club at the time. He was only 10, so he was unhappy about the kiss too." Spielberg managed to convince both Thomas and Eleniak (who revealed that the veteran director was like "a fun, big kid" on set) to go through with the kiss, and the rest is film history. But what happened to Eleniak post-E.T.?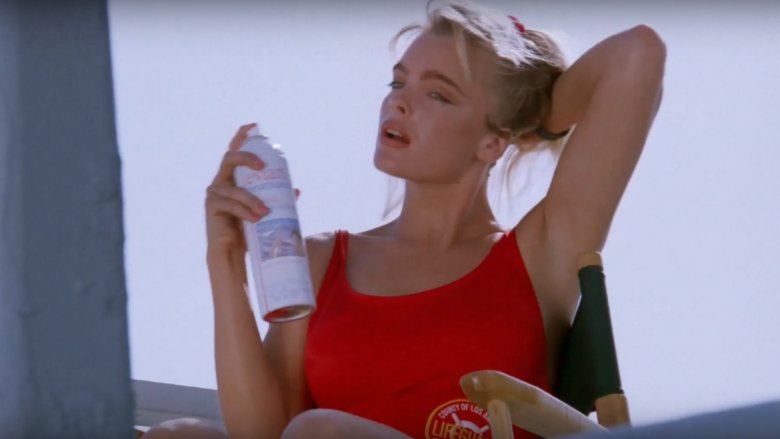 She got her first taste of adult acting some six years later when she appeared as monster-bait in the 1988 remake of The Blob, but Eleniak's real big break came the following year. She was named Playboy's playmate of the month for July 1989 (the then-19-year-old admitted that she "partied too hard" in her teens during her accompanying interview), and she was also cast in Baywatch. Eleniak starred as Shauni McClain in the first few seasons of the hugely popular lifeguard show, though the set wasn't quite as glamorous as you'd think.
"When we shot that show ... it was January," she recalled to Fox News. "It was the coldest time of the year. We would use these huge lights to make it look hot and sunny. I remember running in the water on the coldest day of the year. Our lips were so blue that we couldn't use the footage. It was ridiculous." The actress revealed that they would make the scantily-clad cast look all sweaty by spraying them with cold water between takes. "Bathing suits in winter with the wind blowing and then you would be sprayed with cold water — that's the magic of television, right?" Eleniak quit Baywatch in 1992 when she started becoming uncomfortable with the "super risqué" direction it was taking. She was swiftly replaced by Pamela Anderson, who was "perfect for the show."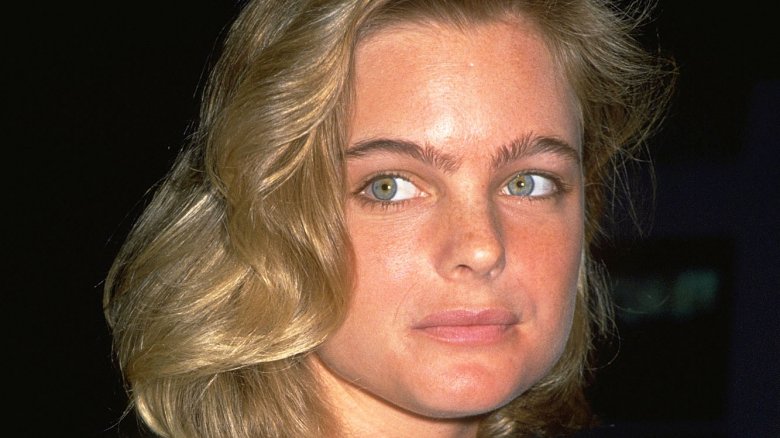 Getty Images
After leaving her red bathing suit behind, Eleniak set about making a name for herself in feature films. She landed a part in Steven Seagal vehicle Under Siege, which turned out to be an "incredible learning experience" for her, despite the male-dominated set. "I learned a lot on that shoot watching Tommy Lee Jones and Gary Busey work," she told Fox News. "It was a hard shoot, I have to say. Long hours." Eleniak went on to work steadily for the remainder of the '90s, but keeping her famous frame in top shape reportedly took a real toll on her health. "At one point she was severely underweight and was hospitalised because of laxative abuse," the Daily Mail claims. By the mid-2000s, however, her weight issues were totally reversed.
In January 2006, the star gave birth to her daughter, Indyanna. "I milked my pregnancy for everything it was worth," the former model told People. "I did yoga, I ate everything that was good for [the baby] ... and then I went to McDonald's." Later that year she participated in the fourth season of VH1's Celebrity Fit Club, losing an impressive 30 pounds in the process. With the extra weight gone she was able to pursue the types of roles she'd built a career on, but her child has always come first. "I'm a single mom of a 10-year-old, and that's my heart," she said during a convention appearance in 2016. "That's your first world. That's everything."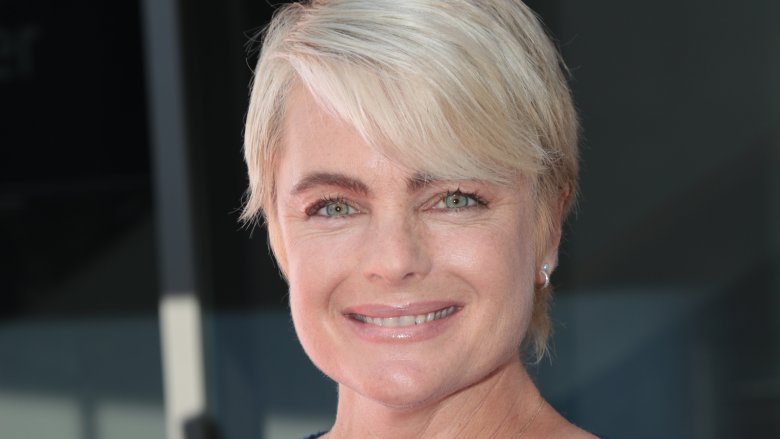 Getty Images
She might be putting her daughter first, but Eleniak still pops up in film and TV on occasion. As of this writing, the actress remains a big fan of the action genre, but, in her own words, at her age it's difficult to keep up with the pace, especially with all the injuries she's suffered over the years. "I have so much damage in this body," she said. "I have nerve damage in my wrists from a stunt going terribly wrong. ... I've had a severed tendon in my hand; I have nerve damage in my knees; my ankle is messed up." Understandably, she now prefers character driven roles over physically demanding ones. In 2018, Eleniak was cast in the indie thriller To Avenge, and she's also reportedly signed on to play a reincarnated version of Hollywood icon, Marilyn Monroe.